For people with diabetes, travel is easier than ever, thanks to advances in medical technology. But taking a trip can still be stressful due to changes in meal patterns, activity levels and time zones which can affect blood glucose levels. By being prepared, you can keep your blood sugar within your target range and enjoy your journey.
Before your trip, meet with your physician to review your meal plan away from home. If traveling by car, pack a cooler with meals to fit your plan. When traveling by plane or train, check in advance to see if a meal will be served; even if food is available, the timing of meals is not always predictable. Bring your own food in a carry-on bag so you can avoid poor meal choices and long lines at airport restaurants.
Notify the airport security officer that you have diabetes and are carrying your medical supplies. The Transportation Security Administration (www.tsa.gov/travelers/airtravel/specialneeds) offers a list of diabetes-related supplies that are allowed through the checkpoint once they are screened. It's a good idea to print the list and bring it with you.
Insulin in any form must be clearly identified. If you are uncomfortable walking through the metal detector with your insulin pump, notify the security officer; you have the option of a full-body pat-down or a visual inspection of your pump. Let the security officer know that the pump cannot be removed because it is inserted with a catheter. Alert the security officer if you are experiencing low blood sugar and are in need of medical assistance.
Bring a list of all your medications including their generic names (brand names are different in foreign countries). Pack a liberal supply of all medications along with extra prescriptions in case your return trip is delayed. Some items cannot be purchased abroad; to be safe, carry twice the number of supplies necessary for the trip. Always transport medication in the original labeled bottles. Discuss with your healthcare provider how to adjust your insulin or other medications for crossing time zones. Carry with you a letter from your doctor stating that you have diabetes; the doctor's contact information; and details of your treatment plan, your diabetic medications and supplies and any allergies. Get immunization shots six weeks before your trip, since they can alter your blood glucose.
Inform airlines, cruise ships and tour guides in advance that you have diabetes. Wear a medical alert tag that states that you have diabetes. Keep your medical supplies and monitoring equipment in your carry-on luggage. Check your blood sugar every few hours, especially on travel days, and adjust your medications accordingly. If you need an insulin injection during your flight, follow your normal procedure but put only half as much air into your insulin bottle as you normally would, since pressure is different on an airplane.
Sitting for long periods can create swelling, decrease the circulation in your feet and legs and cause a blood clot to form. Get up and walk around the plane or train hourly. Do leg exercises such as ankle pumps every hour at your seat. If traveling by car, stop every two hours and take a short walk. If your trip involves more walking or sports activities than usual, take along snacks, your glucose monitor and supplies.
Wear comfortable shoes and socks (avoid those with heavy seams or tight elastic). Pack flip-flops or sneakers for the beach and wear water shoes in the ocean or lake so your feet are not cut on stones, shells or coral. Don't forget to apply sunscreen to your feet.
Make sure your health insurance covers travel outside the United States. Medicare does not cover expenses outside the country, although your secondary insurance may. Consider special medical travel insurance that includes evacuation back to the United States if you become ill. Keep with you insurance policy numbers and contact information.
In restaurants, feel free to ask how foods are prepared so you can make informed choices. Avoid overeating; ask for a smaller plate to help with portion control. Stay away from sugar-based drinks with large amounts of carbohydrates and avoid drinking alcohol on an empty stomach, since it can lead to low blood glucose. Do not drink alcohol and drive. In fact, do not drive unless you know your blood glucose is within a safe range. If driving long distances, check your blood glucose regularly.
At your hotel, inform your concierge that you have diabetes and ask for the location of the nearest English-speaking physician and hospital. If an emergency occurs and you do not know where to go, contact the American Consulate, the Red Cross or a local medical school. Learn key phrases in the local language such as, "I need help" or "I have diabetes, where is the hospital?" or "I need sugar." The U.S. State Department's Citizens Overseas Emergency Center (tel 202 647 5225) offers assistance to travelers in need of help abroad. Visit www.diabetes.org.
The content of this article is for informational purposes only. It is not intended to be a substitute for professional medical advice, diagnosis or treatment. Always seek the advice of your physician or other qualified health care provider with any questions you may have regarding a medical condition.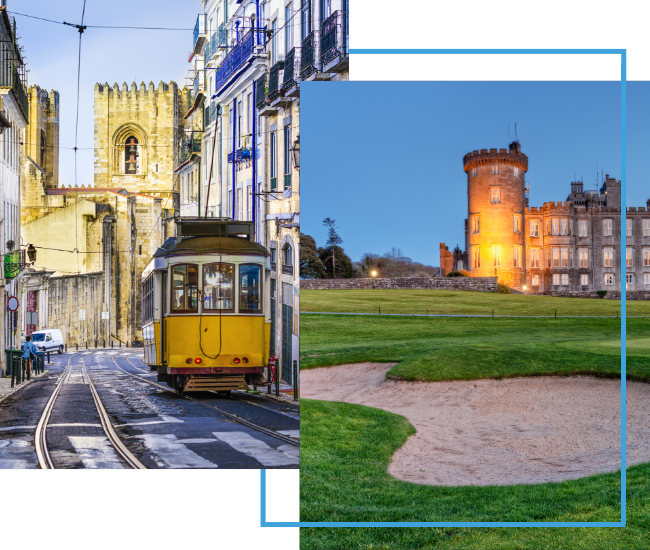 FX Excursions
FX Excursions offers the chance for once-in-a-lifetime experiences in destinations around the world.
Explore Excursions
A new and expanded campus at the Buffalo AKG Art Museum has been completed, reopening this summer and featuring new architecture designed by the architectural office of OMA New York, led by partner Shohei Shigematsu and project architects Lawrence Siu and Paxton Sheldahl, with Cooper Robertson (executive architect). The new expansion includes the Jeffrey E. Gundlach Building and extensive renovations to existing buildings. A $20-million commitment from New York State and Governor Kathy Hochul helped fulfill the expansion's budget and completes the $230 million capital campaign, the largest campaign for a cultural institution in the history of Western New York State.
Sponsored Content
Don't risk losing all the money you've spent if you must cancel your trip at the last minute. Allianz Travel Insurance can give you:
Ever since opening in 2021, Nobu London Portman Square has served as the focal point for many gatherings, stays and experiences. This fall the hotel's Nobu Bar adds four more reasons to visit with an exciting array of offerings, menus and events.