Handley Page Transport, an airline company founded in 1919, served the first meals in the sky on a London–Paris route in October of that year. Passengers could choose from a variety of sandwiches and fruit. In-flight meals have changed a great deal since then.
Today, first- and business-class passengers enjoy a range of epicurean delicacies. Many frequent travelers believe airline food is actually safer and better regulated than that in any restaurant. Whether it is healthy or appetizing, however, is another story. Airlines walk a fine line between creating a rich, restaurant-like experience and offering a simpler but wholesome, healthy one. Many larger airlines now employ celebrity chefs to consult on menus.
Years ago, many travelers refrained from eating anything they thought was suspect. (That approach still applies: When in doubt, refrain.) There were enough prepackaged foods (crackers, cheese, nuts and biscuits) to tide them over to their destination or connection, or they ate before or after their flight. Water was and still is a guarded subject. Airlines serve bottled drinking water, but there is still questionable water in the restrooms. You don't know where this water was loaded, even on domestic U.S. flights if the plane completed an international leg. Experts recommend sticking with bottled water.
Airline catering services around the world face many challenges. They must offer quality meals to tens of thousands of travelers every day. Meals are usually consumed hours after being prepared; they are reheated and served at altitudes that can numb the taste buds. In an effort to get the flavor right, executive chefs develop recipes in laboratory kitchens then test the results in simulated aircraft cabins which generate cabin pressure equal to an aircraft flying at 30,000 feet. Once the recipes are perfected, specific standards for preparation and presentation are created for each kitchen to follow. Everything in the presentation is counted and weighed to ensure consistency. Meals are audited and tasted for reliability.
SATS, an airline catering company that got its start as Singapore Airlines' in-house catering service, has grown into a publicly traded company that supplies 60 of the world's airlines, including All Nippon Airways, British Airways, Cathay Pacific Airways, Etihad Airways, Qantas, Thai Airways and Singapore Airlines.
Another caterer, Flying Food Group, is setting a new industry standard with food preparation and sanitation stations. In 2015 the company launched Flying Food IAD, a deluxe kitchen located less than five miles from Dulles International Airport in Washington, D.C., to serve daily Virgin Atlantic flights from IAD to London Heathrow Airport. FFG also services Virgin Atlantic at Newark Liberty International, John F. Kennedy International, Orlando International and Miami International airports. Flying Food IAD is audited regularly by outside food inspectors and undergoes rigorous internal food safety audits to assure compliance with Hazard Analysis Critical Control Point, FDA and USDA regulations. FFG meets the Global Food Safety certification criteria, the industry's toughest safety markers.
FFG produces meals for more than 80 leading airlines, primarily international flights, including Air France, Air India, All Nippon Airways, British Airways, China Airlines, Hainan Airlines, Hawaiian Airlines, Japan Airlines, Qantas and Singapore Airlines.
Many airlines also offer special and medical-ordered meals which usually must be ordered in advance. For example, British Airways and American Airlines require advance notice if you have special dietary, medical or religious requirements for meals: a minimum of 48 hours' notice for Muslim and kosher meals and a minimum of 24 hours for other special or medical meal requests.
On British Airways you can order your meal through its Manage My Booking website. Meals available on British Airways flights operated by Comair include lacto-ovo vegetarian, vegan vegetarian, Asian vegetarian, Hindu, Muslim, Jain vegetarian (Indian vegetarian), kosher, bland, diabetic, gluten-free, low-calorie, low-fat, low-salt and low-lactose meals, as well as child or baby meals and seafood or fresh fruit platters. British Airways allows its travelers to choose and purchase their own in-flight meals from a menu up to 30 days prior to the flight.
To ensure your choice is available, American Airlines requests your special meal at least 24 hours in advance. Make sure your flight has scheduled meal service, determine which specialty meal meets your needs and call it in. When you arrive at the airport, advise the gate agent and flight attendants you ordered a special meal. Menus vary monthly to ensure fresh and seasonal ingredients. Meals for medical needs are approved and monitored by a registered dietician, with nutritional requirements based on the entire meal. American Airlines offers diabetic, gluten-free, kosher, Muslim and vegetarian/vegan meals.
American also allows passengers to select meals in advance to make the trip more enjoyable. Beginning 30 days out and up to 24 hours prior to departure, you can book your reservation on the American Airlines website, log in and make your selection. American Airlines employs celebrity chefs Maneet Chauhan and Sam Choy as well as Julian Barsotti and Mark Sargeant to develop the menus served at 30,000 feet.
The International Flight Services Association's fourth edition of "The World Food Safety Guidelines for Airline Catering" describes effective food safety control concepts applicable to the airline industry worldwide and is accepted as the basic reference document for all airline food catering companies. The World Health Organization and the Centers for Disease Control helped develop these guidelines.
The content of this article is for informational purposes only. It is not intended to be a substitute for professional medical advice, diagnosis or treatment. Always seek the advice of your physician or other qualified health care provider with any questions you may have regarding a medical condition.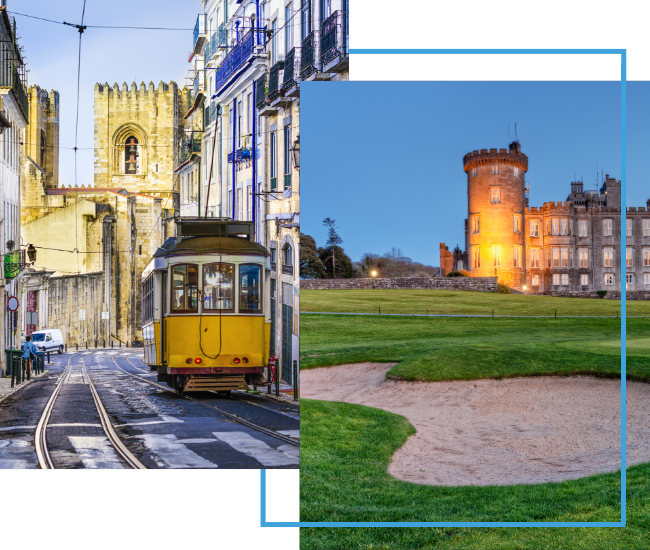 FX Excursions
FX Excursions offers the chance for once-in-a-lifetime experiences in destinations around the world.
Explore Excursions
In addition to intimate settings, smaller staff-to-passenger ratios, and personalized food and beverage options, river cruises have the advantage of providing a deeper dive into a region's culture, food and history. The Rhine, Rhône and Danube in Europe and the Mississippi River and St. Lawrence in North America have much to offer travelers with their itineraries, tying together beloved cities and lesser-known destinations along their routes.
Sponsored Content
From the moment you step onboard Air Tahiti Nui's Tahitian Dreamliner, you will be transported to The Islands of Tahiti. The French Polynesian carrier considered every detail to awaken its passengers' senses, creating the feeling you are already on the Islands while 30,000 feet in the air.
With the holidays right around the corner, travelers are preparing for holiday travels. For those looking for a last-minute getaway filled with holiday cheer, consider Croatia. With a variety of winter activities perfect for travelers and locals alike, the Christmas countdown in Croatia is in full swing. Leading up to Christmas, Advent in Croatia makes it even more worth your while to visit the country with free winter incentives. If you plan on visiting Croatia, here are five cities going all out for the holiday season: