CAT-SCRATCH DISEASE, or CSD, is spread by cats to humans. It is a bacterial infection caused by the bacterium Bartonella henselae, found worldwide. The incidence of CSD appears to have a seasonal relationship, possibly due to the mating behavior of the cat flea during certain times of the year.
The Centers for Disease Control and Prevention released a report in August 2016 estimating the prevalence of cat-scratch disease in the United States at 12,000 people diagnosed with the illness, with 500 requiring hospitalization per year. The CDC analyzed national health insurance claim databases from 2005 to 2013 for patients age 65 and younger. The incidence of CSD was highest among people who live in Southern states and among children 5 to 18 years old.
Cats can become infected with B. henselae from flea bites and flea dirt (droppings) getting into their wounds. Cats pick up the infected flea dirt under their nails and between their teeth by scratching and biting at the fleas. Fighting with infected cats can also infect healthy cats.
The disease spreads when an infected cat licks a person's open wound or bites or scratches a person hard enough to break the surface of the skin. The germ can also spread when infected cats lick at wounds or scabs you may have. About three to 14 days after exposure, a mild infection can occur at the site of the wound. The infected area may appear swollen and red with round, raised lesions. There may also be pus, and the area may feel warm or painful. A person with CSD may have a fever, headache, poor appetite and exhaustion. Later, the person's lymph nodes closest to the original scratch or bite may become swollen, tender or painful.
About 40 percent of cats carry B. henselae at some time in their lives. Most infected cats show no signs of illness, but on rare occasions this disease can cause inflammation of the heart, making cats very sick with labored breathing. B. henselae infection may also develop in the cat's mouth, urinary system or eyes. Your veterinarian may find inflammation in some of your cat's other organs. Kittens younger than 1 year are more likely to have B. henselae infection and are also more likely to scratch and bite while they play and learn how to attack prey.
Although rare, CSD can cause serious complications in humans, affecting the brain, eyes, heart or other internal organs. These rare complications, which may require intensive treatment, are more likely to occur in children younger than 5 years and people with weakened immune systems.
Prevention is essential in dealing with CSD. Keep your cat's nails trimmed. Once monthly, administer a flea product (topical or oral) approved by your veterinarian; over-the-counter flea remedies may not be safe for cats or humans. Check for fleas and flea dirt by using a flea comb on your cat. Control fleas in your home by vacuuming frequently and contacting a pest-control agent if necessary.
Schedule routine veterinary health checkups for your cat. Keep cats indoors to decrease their contact with fleas and to prevent them from fighting with stray or potentially infected animals. Wash your hands with soap and running water after playing with your cat or handling cat feces when cleaning out the litter box, especially if you live with young children or people with weakened immune systems. Since cats less than 1 year of age are more likely to have CSD and spread it to people, persons with a weakened immune system should adopt healthy cats older than 1 year.
Avoid playing roughly with your pets because they may scratch and bite. Do not allow cats to lick open wounds. Avoid cats infested with fleas. Do not pet or touch stray or feral cats, especially when traveling, since you may not have access to immediate health care resources. Teach kids to avoid stray or unfamiliar cats to reduce their exposure to the bacteria.
If a cat injures you or a family member, wash the bite and scratches well with soap and running water. Contact your health care provider if you notice any symptoms of CSD or infection. If you suspect someone caught CSD from your family pet, don't worry that your cat will have to be euthanized. Talk with your veterinarian about how to handle the problem.
People who have a healthy immune system should recover fully from CSD without treatment. In people with a weakened immune system, treatment with antibiotics usually leads to recovery. The best way to avoid CSD is to avoid rough play with cats that could lead to scratches or bites.
The content of this article is for informational purposes only. It is not intended to be a substitute for professional medical advice, diagnosis or treatment. Always seek the advice of your physician or other qualified health care provider with any questions you may have regarding a medical condition.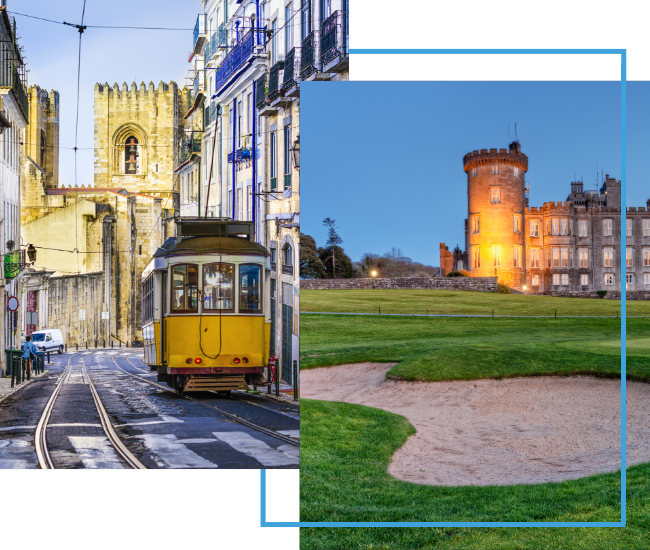 FX Excursions
FX Excursions offers the chance for once-in-a-lifetime experiences in destinations around the world.
Explore Excursions
Did the new film Oppenheimer rouse your interest in the nefarious world of international espionage? You can go straight to the real-life setting for covert actions this November (Nov. 10–12), when La Fonda on the Plaza in Santa Fe hosts a specially themed "Spies, Lies and Nukes" weekend. The hotel actually served as the retreat location for Manhattan Project scientists, who stayed at La Fonda on the Plaza to take a break from the stress of their work. During the weekend, the property's La Fiesta Lounge will make a tasty nod to those days by serving up a special Atomic Martini.
Sponsored Content
Learning more about our readers' travel habits and preferences ensures Global Traveler delivers the content you desire. As the travel industry has adapted and changed over the last few years, it's more important than ever to connect. To best meet your short- and long-term travel content needs, please help us!
Ever want handcrafted martinis and freshly shucked oysters delivered straight to your room? The Read House's New Martinis & Pearls service has you covered. Shining in 1920s-themed decor, the historic hotel in the heart of Chattanooga offers a true Gatsby-esque experience, now further elevated with this upscale amenity. Guests can now indulge in their perfectly chilled martini, made to order, and "pearls" (oysters) in the comfort of their room.