When packing for a trip outside the United States, you must consider how to handle health conditions that require medications. Talk with your provider and prescription insurance company before you travel. Many online resources also provide advice for traveling with medications. Be a good consumer of this information and check the facts so you will be prepared. It is important to carry your medications with you at all times. Do not place medications in checked baggage; pack them in your carry-on. If you are traveling with someone else, split the medication to minimize loss or theft. Bring enough medication to last your whole trip plus a few days extra in case you are delayed. If you use equipment such as syringes or needles, pack your own sterile supply along with a written prescription for them from your health care provider. Filling a prescription abroad can be complicated. Keep your medication in its original container from the pharmacy and be sure it is clearly labeled. Use pill boxes to carry small amounts needed during the course of the day. Learn how to safely store medications and check if they require refrigeration. Use insulated wallets and containers during transit. Ask your pharmacist for recommendations and make arrangements at your destination for safe storage. Extreme heat also impacts a medication's effectiveness. If customs officials question you or if an emergency arises, it will be helpful to have a typed statement from your medical provider (on letterhead with his or her name, address and contact information) describing your medical history, condition and the medication you are taking. Let your pharmacist know you are taking medications out of the country. Bring a copy or two of original prescription information, including generic and foreign brand names. Those who require long-term medications such as insulin or have a medical condition and treatment wishes should consider wearing a medical alert bracelet, necklace or similar alert tag at all times. If an accident occurs and the traveler is too ill to communicate, a medical alert tag helps responders provide appropriate care. The tag should also contain the reason the medication is needed, as well as the name and phone number of an emergency contact. Travelers with life-threatening allergies to medications, food or insect bites should also wear a medical alert tag. It may not be the coolest piece of jewelry, but it could save your life. If you require epinephrine to treat your allergic reactions, bring your own EpiPen with a prescription for its use. You can adjust to time zone changes by gradually changing your medication schedule while in transit, or change to a new schedule after arriving in a new time zone. Your health care provider and experienced travelers with similar conditions can provide insight on these adjustments. If you are feeling better, do not stop taking or change the dosage of a regular medication without the consultation and supervision of a professional. Embassies can recommend appropriate medical professionals to provide medical support in the location where you will be staying. For information, contact U.S. embassies or the International Association for Medical Assistance to Travellers. Some U.S. prescriptions are illegal in other countries and may render you subject to arrest. Check with the foreign embassy of the country you are visiting or transiting in to make sure your medications are not considered illegal narcotics. Be aware of medications for potential abuse such as anabolic steroids. Two classes of medicines, narcotics and psychotropics, come under the authority of international law. This covers any medicine that has an effect on the central nervous system and has the potential to be abused. The narcotic class mostly relates to analgesic opioids and their derivatives, which tend to be highly regulated. Psychotropics are used to treat mental disorders such as anxiety, depression and psychotic conditions. Be wary of carrying any medicine with the potential to affect the central nervous system. Some countries include a range of medications used to treat neurological conditions such as epilepsy and Parkinson's disease on their regulated list. Others might even include sedating antihistamines as a banned substance. A few countries such as the United Arab Emirates include a range of non-CNS items. To review the international agreements governing the transportation of medications across borders, check with the International Narcotics Control Board, an independent, quasi-judicial group responsible for international drug control. NCB guidelines state people intending to travel with narcotics and psychotropics should be allowed to carry quantities of such substances for personal use, usually for use of up to one month, and that travelers have a letter or prescription from their doctor if traveling with a narcotic substance. The board also advises it may be illegal to send some prescription medications through the mail. Check with the postal service and customs office before doing so. If mailing a medication is permitted, be wary, as it may be delayed, damaged, lost or opened, so have a back-up plan. The content of this article is for informational purposes only. It is not intended to be a substitute for professional medical advice, diagnosis or treatment. Always seek the advice of your physician or other qualified health care provider with any questions you may have regarding a medical condition.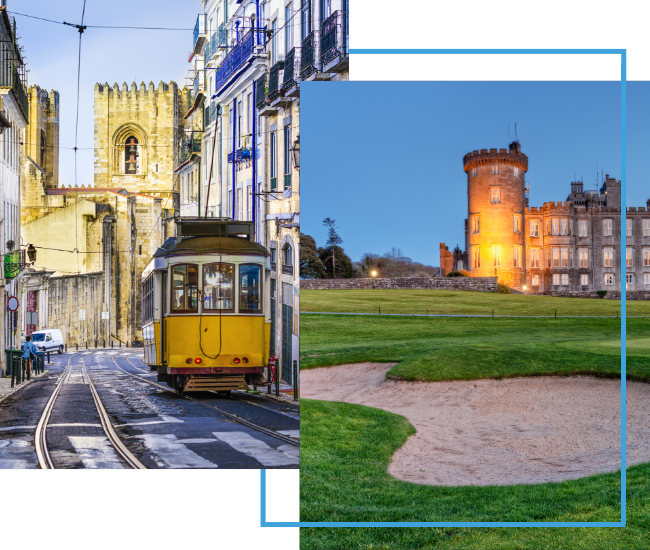 FX Excursions
FX Excursions offers the chance for once-in-a-lifetime experiences in destinations around the world.
Explore Excursions
It's time to start dreaming of your next trip. Here's some destination inspiration for you. Take a visual journey through these U.S. Christmas markets with us.
Sponsored Content
The Saronic or Argo Saronic Islands of Greece call travelers to explore its seven small islands and islets brimming with history, natural sites and more. With most easily accessible by boat, the islands' proximity to ports of Athens make the Saronic Islands an ideal destination for those preferring shorter boat rides. In fact, trips from Athens ports to the islands take only between 10 minutes and two hours, depending on the island you choose, making them perfect for day or weekend trips. From Piraeus port, you can access Hydra, Spetses, Aegina and Poros directly. Come explore these stunning islands with us and find the inspiration to plan your next trip to these islands. Hydra Hydra town curves around a slope overlooking the Argosaronic Gulf like an amphitheater and is considered one of the most romantic destinations in Greece. Most unique to the island is its lack of vehicles. People on the island get around on mules and donkeys as well as water taxis, making for a peaceful and laid-back day. Hydra lies a two-hour ferry ride from Piraeus port in Athens.
Everyone loves a good Christmas tree, but these iconic hotels around the world take it one step further with designer-styled trees illuminating lobbies and public spaces, wowing all who enter. From Lela Rose to Louis Vuitton, don't miss these ultra-luxury trees redefining tree decorating as we know it.