As the first major city in Latin America to legalize same-sex marriage (in 2010), Mexico City offers a natural hub for Mexico's LGBT community — as well as a bustling destination for international business, culture, art and cuisine. And it's one of the most fascinating cities in Latin America for LGBT travelers.
Gay pride parades may be the most visual and festive LGBT celebrations, but they represent just one category of happenings that lure travelers to a wide variety of destinations throughout the year. From film and theater festivals to ski weeks, from street fairs to fundraisers, the globe is dotted with LGBT events to fit the interests of countless travelers. Many organizations that host the events also offer hotel packages including admission and activities, making it even easier for globetrotters to take part in the fun. For decades, film has been a powerful way for the LGBT community to express itself, and multiple festivals offer a chance to view the newest movies. In the United Kingdom, the BFI Flare: London LGBT Film Festival, billed as one of the largest such events on the planet, brings dozens of films to the screen every March. Also in the U.K., the Shropshire Rainbow Film Festival takes place this year Oct. 14–16. Dublin hosts two creative gatherings every year: the International Dublin Gay Theatre Festival, which brings drama, comedy and music to the stage every May; and the GAZE International Film Festival, which takes place in July and August.
If you're planning a trip to Vienna, you may want to get out your calendar and scan your closet for the perfect outfit. For LGBT travelers, the capital city of Austria provides lots of event excitement year-round. For the best insider recommendations, we consulted with Thomas Pinegger and Lukas Fuerst, who both serve as concierges at the Park Hyatt Vienna, one of the city's top international luxury hotels.
With the autumn in full spring, now is time to start planning your fall weekend getaway.  Whether a relaxing weekend on the lake, leaf-peeping or hiking, check out these fall travel trends from vacation rental management company Vacasa.
Sponsored Content
GBTA's Convention 2021 will bring the business travel industry together for the first time in a long time. Once again, you'll learn and connect with experts and each other, along with discussions with leading thinkers, entrepreneurs and change makers addressing the issues that matter most.
I imagine that when writer Hans Christian Andersen mused, "Life itself is the most wonderful fairy tale," he was standing at the edge of Copenhagen's historic Tivoli Gardens, one of his favorite haunts, enlivened by the swirl of human happiness that surrounded him: children laughing; carousels spinning; games of chance played for prizes; lovers holding hands; hungry people whispering over sweets, hot drinks, beer and towering, open-faced smørrebrød, Denmark's quintessential sandwich. That fairy tale lives on today at the second-oldest amusement park in the world, a spectacle of folly architecture, bakeries, gardens, rides, restaurants, puppet shows and joy ... and which also happens to be one of the city's most storied places to convene for business.
The restored Park Hyatt Toronto reopened its doors, bringing luxury, sophistication and glamour alongside a nod to the hotel's Canadian heritage. Alessandro Munge of Studio Munge collaborated on the hotel's refresh, drawing inspiration from Canada's seasons and natural landscapes.
Sponsored Content
Since its prestige for attracting the world elite grew in the 1960s, Greece remains the go-to destination for glittering holidays. Each step of the journey is enrobed in luxury, from culinary traditions with the highest standard of execution and name-brand, high-end shopping to first-rate wellness locales and elite accommodations, like 5-star hotels, private villas and yachts.
I recently dined at Irwin's in Philadelphia. The restaurant is located on the rooftop of the Bok Building, a former school turned collective of small businesses, non-profits, artist workshops, a bar and restaurant. I previously visited Bok for the bar and yoga classes, and I was excited to experience the restaurant.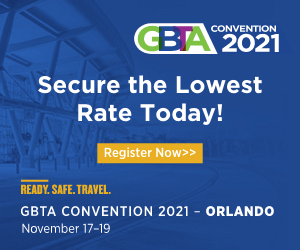 Prince Waikiki is offering a limited-time, fun in the sun Fall Into Fun Sale alongside fall programming this season. Some of the programming includes yoga and meditation classes, live musicians, island-inspired cocktails and the immersive Indulge Dinner.
Sponsored Content
Without a doubt, the pandemic changed the role of airports in the travel industry. Hamad International Airport's role evolved in many ways since the pandemic hit. Now, more than ever, airports are responsible for creating a secure passenger experience. As the gateway to Qatar and the world, the safety and wellbeing of staff and passengers has always been at the core of Hamad International Airport's strategy.
Cathay Pacific reaffirms its commitment to reaching net-zero carbon emissions by 2050 with a pledge to use Sustainable Aviation Fuel for 10 percent of its total fuel consumption by 2030. The airline has made pioneering efforts in supporting SAF development for more than 10 years.