An estimated 1 million people pack Times Square to watch the ball drop on New Year's Eve, but the NYC Pride March draws the largest annual crowd for the city, boasting 2.5 million spectators in a normal year and more than 5 million during 2019's WorldPride celebration. Pride events flood the Big Apple for the entire month of June, as they do in several cities across the country, bringing marches, symposiums, performances, parties and more to venues citywide.
Outside of the United States, pride is celebrated on all six inhabited continents and even made its way to the Middle East, where week-long Tel Aviv Pride culminates in a family-friendly parade drawing an estimated 250,000 revelers. Asia's largest event takes place in Taipei, Taiwan, attracting 200,000 viewers to a parade that shares the road with regular traffic, which means it's technically possible for anyone to join. Tokyo Rainbow Pride boasts a similar attendance and offers more of the glitzy (and commercial) parade floats and costumes most expect, but few international pride events are as showy as Sydney Mardi Gras in Australia's capital. This year's host of WorldPride, Sydney Mardi Gras remains the state's second-largest economic driver on the annual events calendar and includes plenty of parties, drag "Olympics" at Bondi Beach, a film festival and, of course, an over-the-top parade.
In South America, Brazil draws the largest crowd with the São Paulo Gay Pride Parade, breaking the Guinness World Record for attendance multiple times and topped only by Carnaval in economic impact on the capital, once rated best city in Latin America for the LGBTQIA+ community. African pride events are unfortunately limited to cities only in South Africa, where gay marriage has been legal since 2006, though these lean decidedly more political and somber than celebratory. Caribbean pride events are similarly scarce, with most falling under the umbrella of private events hosted at resorts, but Curaçao celebrates 10 years of Curaçao Pride this summer with a multiday calendar of joyful programming in June.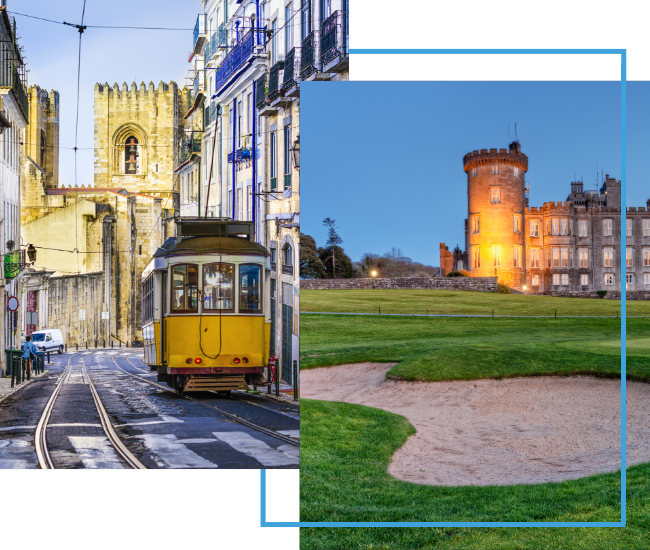 FX Excursions
FX Excursions offers the chance for once-in-a-lifetime experiences in destinations around the world.
Explore Excursions
There is something magical about sipping a glass of local wine while watching the sun slip into the Aegean Sea as the afterglow tinges traditional, white-washed Cycladic houses with glorious shades of rose, purple and gold. Ancient Greeks believed Helios, the Sun God, caused sunsets by driving his fiery chariot into the sea. Standing at water's edge in Mykonos, watching the sky slowly turn from purple to inky black, you almost believe it.
Sponsored Content
The Global Business Travel Association (GBTA) believes business travel is a fundamental force for good and brings the industry together to connect, innovate and set new standards. With members from across the globe, GBTA engages the many voices of business travel to build a collective future, providing a platform for buyers and suppliers to come together, connect with peers, grow their network and shape the future of the industry.
The prospect of a post-visit treasure hunting session inside the shops of landmark museums such as the Louvre in Paris, the Uffizi Gallery in Florence and The British Museum in London can be irresistible. However, some of Europe's smaller and more unusual museums boast retail spaces with a surprising "wow" factor, often as well-curated as the galleries.