WITH ITS STUNNING SCENERY and increasingly hip reputation, Iceland takes a prominent place on the world stage, and LGBTQ+ travelers are among those taking note of its allure.
A dramatically beautiful island in the North Atlantic, Iceland is graced with glaciers and volcanoes, making its nickname — "the land of fire and ice" — especially appropriate. But part of the destination's appeal also lies in its friendliness. This year, in fact, marked the 20th anniversary of Reykjavík Pride, the nation's annual LGBTQ+ pride event, usually taking place in August. And in February, visitors can join additional festivities during Rainbow Reykjavik, a winter pride festival featuring everything from a masquerade ball to a "bingo extravaganza."
First-time visitors wanting to make the most of their time on the island might want to consider the services of a company like Pink Iceland, an LGBTQ+-owned tour operator and wedding company specializing in creating an array of unique, only-in-Iceland experiences, including queer city tours of Reykjavík, the capital and largest city. Pink Iceland's LGBTQ+ guides fill visitors in on everything from history to nightlife. And consider another LGBTQ+- friendly tour operator, Hidden Iceland, also well-versed in serving the community.
LGBTQ+ travelers find plenty of welcoming places to enjoy a toast, even though there's only one full-time gay bar, Kikí Queer Bar, a compact but festive venue in Reykavík. Websites like Gay Ice maintain extensive listings of nightlife and events; and Visit Reykjavík, the city's tourism office, and Inspired by Iceland, the national tourism office, connect visitors with the information they need.
Iceland's hotel scene includes an interesting array of unique upscale properties such as the 252-room Hilton Reykjavik Nordica and two members of the Design Hotels consortium: 101 Hotel, a property devoted to eco-conscious luxury, and ION City Hotel, located in a bustling shopping district. New hotels in the works include the Courtyard Reykjavik Keflavik Airport, due to open this month.
An especially interesting hotel choice, the 52-room Hotel Rangá, a member of Small Luxury Hotels of the World, aims to provide a luxury countryside experience in south Iceland. It offers an especially good location to enjoy the northern lights, and the property also customizes its wedding packages for LGBTQ+ couples on request.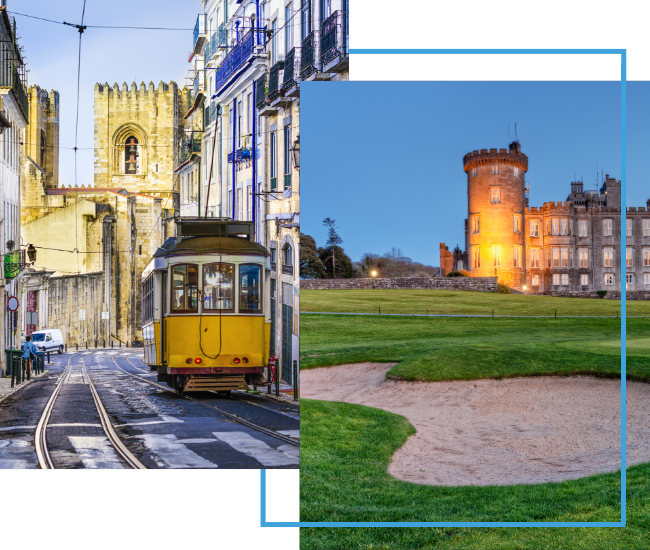 FX Excursions
FX Excursions offers the chance for once-in-a-lifetime experiences in destinations around the world.
Explore Excursions
Ideally positioned in Chicago's enticing River North district within a beautifully restored 1920's Art Deco structure, Freehand Chicago is surrounded by shops, museums, galleries and restaurants. The holiday season is the perfect time to visit — snowy cityscapes and glittering lights set the scene for shopping along the Magnificent Mile and State Street. Leisure time offers the opportunity to bask in the brisk winter air while ice skating in Millennium Park at McCormick Tribune Ice Rink. Complimentary ice-skating lessons are offered each weekend and on some winter season public holidays.
Sponsored Content
Embracing a life well lived often means embracing a life well-traveled. Every journey becomes a canvas for experiences that shape our lives and at the heart of every adventure lies the indispensable companion: quality luggage.
Think of Tokyo and your mind may wander to the neon signs and bustling crowds of Shibuya and Shinjuku, or the tranquility of the Meiji Jingu shrine, but this huge city offers much to those who explore away from the main tourist areas.