Nearly every segment of the travel industry seems to have a strategy for attracting LGBT travelers. Hoteliers, however, have more options than many since their diversity of destinations — not to mention broad marketing efforts and gay-friendly employment policies — provide lots of opportunities to showcase their friendliness in creative ways.
Many hoteliers tout their support for equal rights. InterContinental Hotels Group, for example, received a perfect score of 100 percent on the Human Rights Campaign Foundation's 2016 Corporate Equality Index, a national benchmarking survey and report on corporate policies and practices related to LGBT workplace equality.
"At IHG, we are delighted to be honored for our inclusive policies and recognized as a champion of diversity," said Elie Maalouf, CEO, The Americas, IHG. "Our top marks underscore our commitment to promote a culture of inclusion for our guests and employees and encourage us to continually strive to be a supportive force within the communities in which we operate."
The company's recently acquired Kimpton Hotels & Restaurants division, meanwhile, enjoys long-standing, high-profile status as a gay-friendly place to work and stay and earned the 100 percent score for several years before the acquisition.
Last fall, W Hotels partnered with the Human Rights Campaign, a leading LGBT rights organization, and the award-winning singer and actress Jennifer Hudson to unveil the Turn It Up For Change campaign to raise money and awareness for gay rights, including marriage and workplace equality. The effort raised more than $100,000 as of press time, with fundraising events in Atlanta, Chicago and New York as well as more than 30 local events at various W Hotels around the United States.
Making it easy for travelers to explore a hotel company's gay-friendliness online is another common tactic for attracting attention. Belmond recently unveiled a new microsite dedicated to the LGBT market and also appointed a new director of LGBT sales. Hilton Hotels & Resorts, Marriott International and Preferred Hotels & Resorts also operate LGBT microsites with special packages and travel information — including everything from event details to personal travel tips and even recipes — for LGBT road warriors.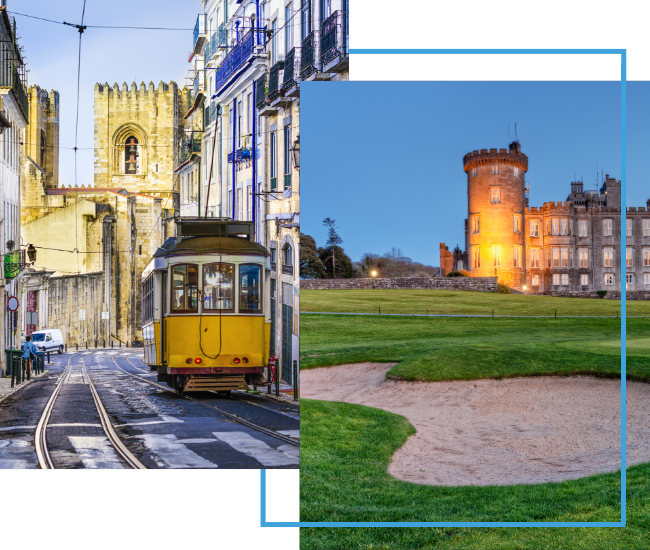 FX Excursions
FX Excursions offers the chance for once-in-a-lifetime experiences in destinations around the world.
Explore Excursions
Imagine yourself lounging in a stone cottage suite with a fireplace and freestanding tub, sipping hot chocolate in a rustic game and reading room with a raftered ceiling, and ice skating and cross-country skiing in the crisp mountain air. Sounds pretty perfect, doesn't it? Especially when you add in seasonal touches.
Sponsored Content
Whether it's the people, the craic (fun) or the coasts, travelers always find something to love about the island of Ireland. What fills your heart?
For the first time in Olympic history, when the 2024 Summer Olympics kick off on July 26, 2024, they will not do so in a stadium. Instead of an Olympic venue, the entire city of Paris will become the Olympic stadium, hosting the games among monuments, on bridges and on the grounds of some of the world's most historic sites. The Opening Ceremony will take place on the River Seine, where athletes will drift along on a flotilla of boats as spectators wave them on from the quays and bridges throughout the city.