WASHINGTON, D.C., IS MORE than just the nation's capital. It's also a hub for LGBTQ life and tourism, with a vibrant array of nightlife and events that represent the city's role as a national gathering place. D.C. also happens to be in the running to host Gay Games 2022, competing against Hong Kong and Guadalajara, Mexico, to welcome the world's largest LGBTQ sporting event.
"As one of the top destinations for LGBTQ travel, Washington, D.C., recognizes the importance of leading by example for freedom and equality," said Elliott L. Ferguson, president and CEO, Destination DC, the city's official tourism organization. "We have a rich history of civil rights and LGBTQ activism and proudly welcome people of all backgrounds in our destination."
The ideal starting point for any visit is Dupont Circle, a long-running LGBTQ-popular neighborhood with small bars, shops and restaurants. The larger gay nightlife options are in other areas. Sports fans may opt for a drink at Nellie's Sports Bar, which hosts "drag bingo" every Tuesday and live DJ music on its year-round patio. Also, a long-time favorite, JR's on 17th Street, is known for its lively happy hour and Showtunes night on Mondays.
Visitors looking to hit the dance floor won't want to miss venues like Town, one of the city's largest gay clubs, where Tuesday happy hours, weekend drag shows and top DJs are among the draws. Male revelers (as well as a few females) pack Ziegfeld's/Secrets, a two-level club that hosts drag shows on the first floor and male dancers on the second.
There is no dearth of gay-friendly accommodations in Washington. Top choices include the Embassy Row Hotel, conveniently located in Dupont Circle; the Mayflower, an Autograph Collection property listed on the National Register of Historic Places; and the Park Hyatt Washington, which offers a Masters of Food & Wine series as well as a bicycle valet service so guests can explore the city by bike.
In June thousands flock to D.C. for Capital Pride, the annual LGBTQ pride celebration, which includes a parade, street festival and lots of parties and related events.
Destination DC makes it easy for travelers to plan a visit with a robust listing of LGBTQ attractions, activities and gay-friendly businesses throughout the city.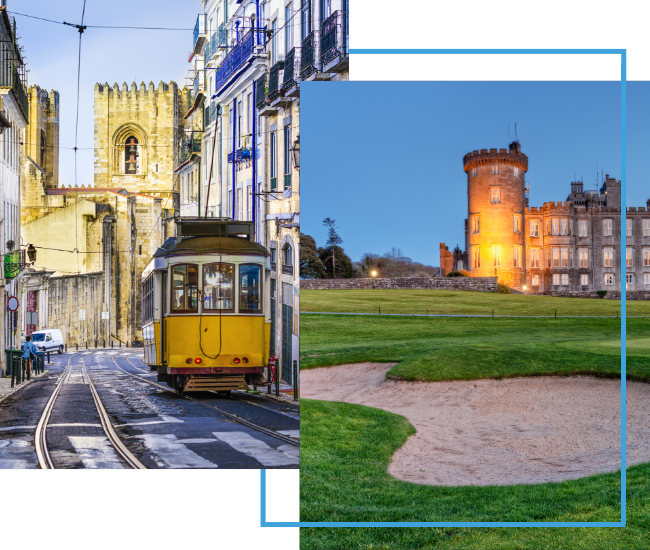 FX Excursions
FX Excursions offers the chance for once-in-a-lifetime experiences in destinations around the world.
Explore Excursions
Imagine yourself lounging in a stone cottage suite with a fireplace and freestanding tub, sipping hot chocolate in a rustic game and reading room with a raftered ceiling, and ice skating and cross-country skiing in the crisp mountain air. Sounds pretty perfect, doesn't it? Especially when you add in seasonal touches.
Sponsored Content
One affordable plan can protect an entire year of trips: business or pleasure, short or long, domestic or international.
For the first time in Olympic history, when the 2024 Summer Olympics kick off on July 26, 2024, they will not do so in a stadium. Instead of an Olympic venue, the entire city of Paris will become the Olympic stadium, hosting the games among monuments, on bridges and on the grounds of some of the world's most historic sites. The Opening Ceremony will take place on the River Seine, where athletes will drift along on a flotilla of boats as spectators wave them on from the quays and bridges throughout the city.