REGISTRATION MORE THAN DOUBLED for the sixth annual edition of LGBT Confex, which took place in October 2016 at Mexico City's World Trade Center. And now organizers are ready to take the event to a brand-new destination: Colombia.
More than 600 people registered for the sixth annual edition of LGBT Confex, Mexico's largest tourism and business conference focused on the growing LGBTQ segment. For two and a half days, representatives of government tourism offices, hotels, tour operators and other members of the business community networked, made presentations and met the general public. The trade show floor included sizeable displays by sponsors including AT&T, Scotiabank and Mundo Cuervo, as well as exhibitors like Mexico Boutique Hotels, Interjet and the tourism offices of Mexico City and the state of Morelos.
Much discussion at the conference centered on the evolution of the LGBTQ market. As in many parts of the world, the LGBTQ segment in Mexico is becoming increasingly accepted as part of the so-called mainstream market, according to Fernando Castillo, owner, Condesa Haus, a boutique hotel in Mexico City's chic Condesa district. "The market will be less and less LGBT-specific, because there's more and more integration," he said. "For me, it's not a matter of having to advertise that I accept gay people. I accept everyone. More and more businesses are becoming better integrated."
Participants in a panel about trends in the hospitality industry echoed that sentiment. "Within the last 10 years there has been a general change in hotel employees, in social channels and marketing," said Paco Carrera, vice president of sales, Oasis Hotels & Resorts, which markets its Oasis Sens hotel in Cancún to the LGBTQ market.
"The most important thing to perfect is service," said Saul Lomelí Guerrero, associate director, Neta Comunicación, a marketing company that works with clients including Westin and Aloft hotels. "You could sell incredible service, but if when guests arrive it turns out the service isn't like how you sold it, that's a big problem."
LGBT Confex — which takes place next in Mexico City on Sept. 29–30 — is expanding its horizons. Ruben Sandoval, the event's CEO and founder, announced plans to debut a similar conference in Bogotá, Colombia, May 26–27. "Colombia is a growing and important destination for LGBT travelers and for doing business," he said. "We see great opportunities for growth and can't wait to get together with local and international businesses, tourism experts and travelers in Bogotá."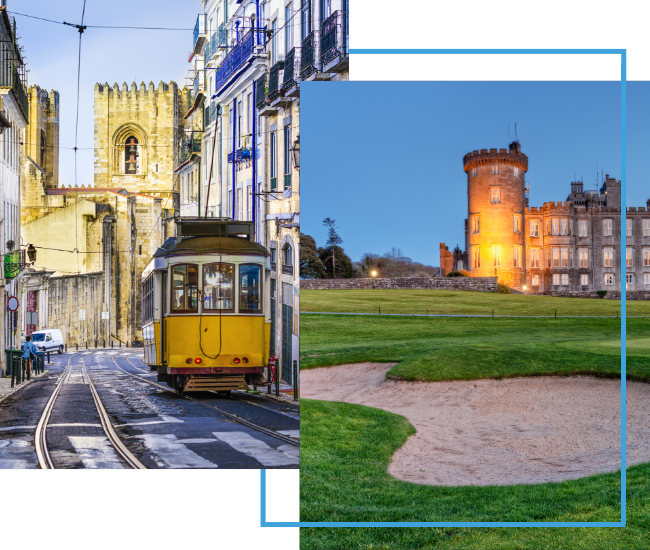 FX Excursions
FX Excursions offers the chance for once-in-a-lifetime experiences in destinations around the world.
Explore Excursions
Corsica with steep, gray cliffs overlooking the Mediterranean and sandy beaches attracting summer visitors, is a French-governed island sometimes confused with Sardinia and Sicily, Italian islands to the south. Fortunately, all three islands share the same love for good wine, food and sun-splashed beaches.
Sponsored Content
United Airlines is in the midst of a major initiative to modernize its fleet over the next several years. After first announcing the plan in 2021, planes fitted with United's signature interior are finally beginning to appear across the airline's narrowbody fleet of Boeing and Airbus planes. United flyers are sure to notice these enhancements from the moment they step on board: Each new or updated plane sports remodeled seats, seatback entertainment screens for everyone, Bluetooth connectivity and more, all adding up to a better experience on every journey.
If you're ready to do a little holiday catch-up with your besties, make a beeline for Conrad New York Downtown. The lobby metamorphosed into a holiday forest of heavenly scented, decorated Virginia Spruce trees. Make your first stop ATRIO Barista Station in the lobby for a complimentary hot spiced apple cider (until Dec. 3) or hot chocolate (Dec. 22­–24).