AS TRAVELERS PAY MORE attention to their physical and psychological fitness, it's no wonder more companies and organizations tout their wellness offerings for LGBTQ globetrotters.
"There has been a steady increase in the number of LGBTQ clients looking for wellness retreats," said Darren Burn, founder and managing director, Out of Office, a London-based travel company. "As more people pay added attention to their health, mindfulness and yoga are becoming really attractive, and hotels and suppliers are now catching on. We offer gay group yoga and mindfulness retreats, and we also sell a trip which includes a mixture of surfing and yoga, as people look to improve their fitness, too."
Mike Heflin, senior vice president of hotels, Travel Leaders Group, a travel agent network, noted more so-called mainstream wellness-oriented hotels pursue LGBTQ travelers. "We have some terrific properties in our Travel Leaders Select Wellness program that are LGBT-friendly," he said, noting Belmond Inn at Perry Cabin in St. Michaels, Md., and Belmond Maroma Resort & Spa in Mexico's Riviera Maya are among the popular wellnessoriented properties.
For gay-specific wellness getaways, options include the Gay Men's Spiritual Retreat, which hosts a retreat every June at Camp Stevens, a summer camp in Southern California. Frog Meadow, a bed-andbreakfast in southern Vermont, also offers gay men's wellness workshops and retreats.
Other destinations and properties, meanwhile, include wellness-oriented elements with other LGBTQ packages. El Paseo Hotel in Miami, for example, offers an LGBTQ bachelor/bachelorette package that includes free detox yoga classes. The Hyatt Ziva Puerto Vallarta takes advantage of its location in Mexico's most popular LGBTQ vacation destination to attract weary travelers to its Vita Mar Spa. And the LGBTQ-owned Purist Villas & Spa Bali includes a free massage for guests who book directly with the hotel.
What do LGBTQ travelers look for? "Our clients like a mixture of activities," said Burn. "People don't necessarily want to spend a full week doing just yoga or mindfulness. We find that they like to combine those activities with a bit of culture and great food. But there are still not enough products in the market. Destinations should really think about investing in wellness as an option."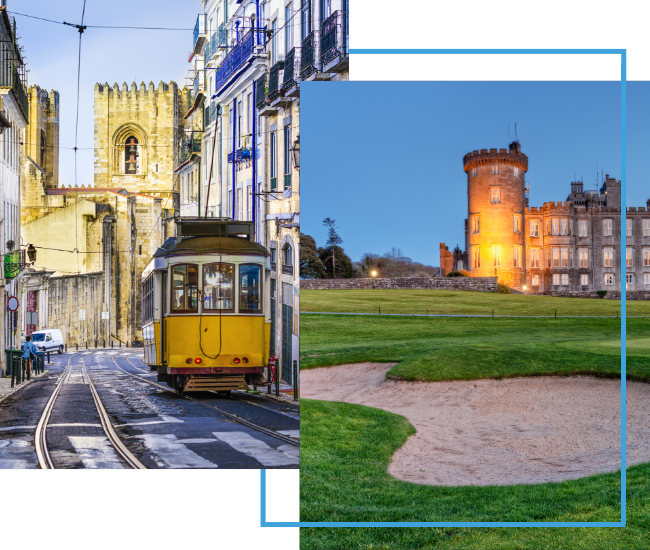 FX Excursions
FX Excursions offers the chance for once-in-a-lifetime experiences in destinations around the world.
Explore Excursions
Imagine yourself lounging in a stone cottage suite with a fireplace and freestanding tub, sipping hot chocolate in a rustic game and reading room with a raftered ceiling, and ice skating and cross-country skiing in the crisp mountain air. Sounds pretty perfect, doesn't it? Especially when you add in seasonal touches.
Sponsored Content
From the moment you step onboard Air Tahiti Nui's Tahitian Dreamliner, you will be transported to The Islands of Tahiti. The French Polynesian carrier considered every detail to awaken its passengers' senses, creating the feeling you are already on the Islands while 30,000 feet in the air.
For the first time in Olympic history, when the 2024 Summer Olympics kick off on July 26, 2024, they will not do so in a stadium. Instead of an Olympic venue, the entire city of Paris will become the Olympic stadium, hosting the games among monuments, on bridges and on the grounds of some of the world's most historic sites. The Opening Ceremony will take place on the River Seine, where athletes will drift along on a flotilla of boats as spectators wave them on from the quays and bridges throughout the city.