Vacation home ownership has many benefits, and LGBTQ+ globetrotters will find more options than ever in both longtime favorite and newly trending destinations around the globe.
The state of Florida is home to multiple cities that continue to attract second-home purchases — including Fort Lauderdale, which welcomes more than 1 million sun-seeking LGBTQ+ visitors every year, and Key West, long known for its welcoming, laid-back ambience. In the Midwest, Saugatuck, Michigan, offers an especially convenient and attractive location for a second home, especially for city folk from nearby metropolises like Chicago, Detroit and Indianapolis.
Residents of the New York City metropolitan area, meanwhile, are increasingly drawn to nearby hot spots like Sullivan County/Catskills, the upstate area that's experienced a renaissance thanks in part to new businesses founded by LGBTQ+ residents.
LGBTQ+ people increasingly look to buy in destinations gaining more prominence on the LGBTQ+ travel map. A recent Zillow study, for example, identified Louisville, Kentucky, as a great place to buy, while the city's multiple pride festivals attest to its friendliness and diversity.
Internationally, the city of Medellín, Colombia, proves increasingly popular with a diverse array of expats, especially since the World Travel Awards recognized Colombia as South America's Leading LGBT Destination in 2020.
Those looking for healthy doses of Caribbean sun often consider Puerto Rico one of the most LGBTQ+-friendly islands in the region. Puerto Rico's commonwealth status also makes it easier for U.S. citizens to visit since no passport is required and there are no restrictions regarding length of stay.
Across the Atlantic, Monaco attracts more attention since becoming a 2021 Featured Destination of the International LGBTQ+ Travel Association. Monaco's moderate taxation structure and sophisticated culture are additional selling points. Tel Aviv continues to attract second homebuyers as well, with impressive new options like Port Tel Aviv, a new luxury development due to be complete in 2022.
Those looking for a second home can turn to organizations like the LGBTQ+ Real Estate Alliance, a nonprofit organization that aims to connect LGBTQ+ consumers with real estate agents across North America.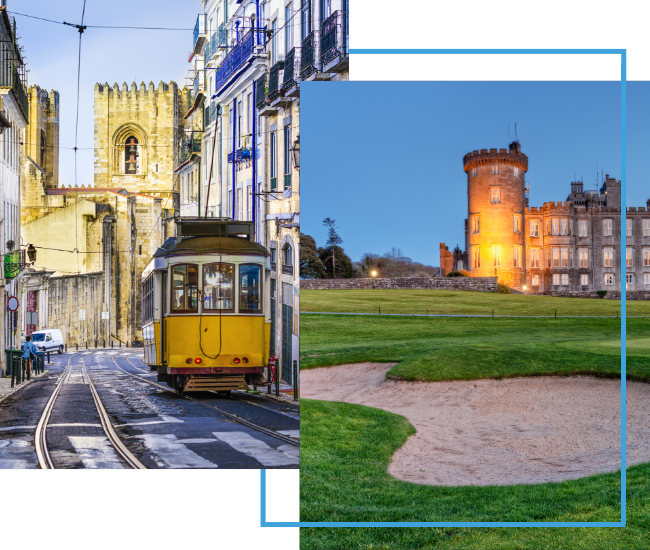 FX Excursions
FX Excursions offers the chance for once-in-a-lifetime experiences in destinations around the world.
Explore Excursions
If fabulous food and beverages are a must-have for any weekend getaway, then look no further than the City of Brotherly Love. Whether your palate has a penchant for vibrant Latin American fare or cozy French cuisine, whether you're an oenophile looking to swirl, sniff and sip your way around the globe or you'd rather sample farm-to-glass cocktails, Philly's got it all this fall. (With the exception of Bolo, which is a short taxi or Uber ride away and definitely worth the trip, the rest of these spots are all within walking distance of each other.)
Sponsored Content
The Global Business Travel Association (GBTA) believes business travel is a fundamental force for good and brings the industry together to connect, innovate and set new standards. With members from across the globe, GBTA engages the many voices of business travel to build a collective future, providing a platform for buyers and suppliers to come together, connect with peers, grow their network and shape the future of the industry.
From Santoríni to Dubai to New York, some hotels just have that "it" factor that draws visitors far and wide. For some hotels it's their proximity to popular landmarks and attractions, for others it's their amenities. But these hotels have something few can claim: a true room with a view.