As one of Mexico's largest cities, it's no surprise Guadalajara is one of the nation's most progressive when it comes to LGBTQ+ life. That also makes it a great place for LGBTQ+ travelers to explore.
After a pandemic-era hiatus, Guadalajara's vibrant nightlife scene is getting back into gear, with a variety of bars and clubs catering to different tastes. Among the more upscale places to dance is Envy, located in the chic Americana neighborhood, while California's and Caudillos both attract a loyal and diverse following downtown. And every June the city takes on rainbow hues during Guadalajara Pride, the annual LGBTQ+ pride celebration.
Founded in 1542, Guadalajara is a hub for history and culture. The city's legendary landmarks include Guadalajara Cathedral, dating to 1588; Degollado Theater, built in the 19th century; and Hospicio Cabañas, a 19th-century former hospice and current UNESCO World Heritage site known for its spectacular architecture as well as its gigantic murals by artist José Clemente Orozco. Travelers looking to experience more of the local culture might attend a mariachi concert (mariachi was born here, in the state of Jalisco) or a colorful lucha libre wrestling event.
A side trip to the town of Tequila is a must for anyone who's a fan of its eponymous spirit. Getting there can be part of the fun when you take the José Cuervo Express, a train ride that includes tastings and music as well as a guided tequila distillery tour. Hotel Solar de las Animas, a member of Relais & Châteaux, proves one of the best luxury hotel options for overnight stays.
Visitors will find a variety of stylish and welcoming accommodation options throughout Guadalajara. Among the most interesting are Hotel Demetria, a trendy boutique property in the Americana district, and Quinta Real Guadalajara, bringing upscale hacienda style to the heart of the city. Additional luxury hotels include Hilton Guadalajara Midtown, located in the upscale Midtown shopping and commercial district, and Hyatt Regency Andares Guadalajara, near some of the city's most luxurious shopping. Guadalajara offers activities and accommodations for every type of traveler.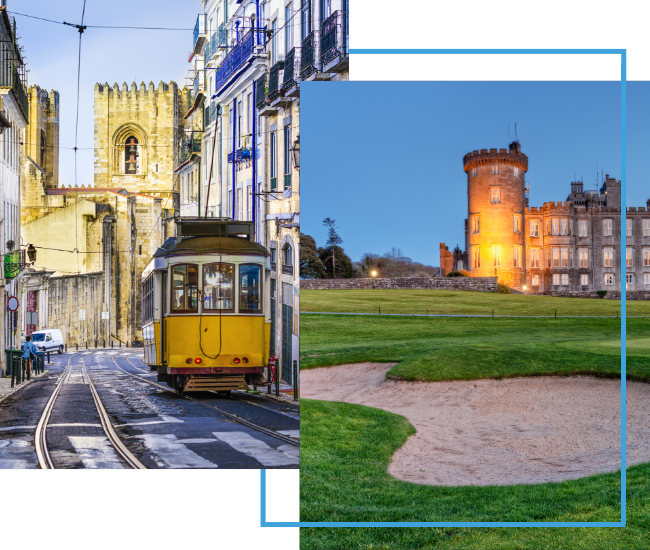 FX Excursions
FX Excursions offers the chance for once-in-a-lifetime experiences in destinations around the world.
Explore Excursions
There may not be snow in Los Angeles this season, but Waldorf Astoria Beverly Hills is certainly full of the holiday spirit, with Christmas, Hanukkah and New Year's events happening in the hotel's gorgeous event spaces.
Sponsored Content
The Islands of Tahiti offer a range of captivating activities for travelers with diverse interests, from hiking to breathtaking waterfalls, riding horses on secluded beaches; swimming with sharks; or immersing in Polynesian culture through traditional dance, music and art. For watersports enthusiasts, the crystal-clear lagoons offer exhilarating experiences like surfing, kiteboarding and paddleboarding. And if you're looking to relax, the pristine beaches, overwater bungalows and tropical sun offer the perfect setting. With 118 islands and atolls to explore, island hopping is an excellent way to experience the full diversity of The Islands of Tahiti. With its blend of adventure, culture and relaxation, The Islands of Tahiti offer a truly unique travel experience.
Looking for fun things to stuff into the toe of a few holiday stockings? Here are some great choices: