A BASIC TENET OF ANY HOTELIER is to be hospitable. And Hilton Worldwide — which owns Waldorf Astoria, DoubleTree, Embassy Suites, Conrad and Hilton Hotels & Resorts, to name a few brands — carved one of the industry's strongest reputations for welcoming LGBTQ+ guests as well as staff.
"An important factor contributing to Hilton's success as an LGBTQ-friendly destination is the company's diligence in consistently creating atmospheres of inclusion for our guests and team members, while supporting organizations important to the community and creating environments for travelers to feel safe and free around the globe," said Andrea Richardson, head of multicultural and diversity engagement, Hilton Worldwide.
The company's approach is visible in various ways. Once again this year, for example, Hilton took part in a variety of LGBTQ+ pride festivals and parades around the globe —including major events in New York City and Washington, D.C. In addition, Hilton this year sponsored Time to Thrive, a conference organized by the Human Rights Campaign that promotes the safety, inclusion and well-being of LGBTQ+ youth.
To showcase its welcoming environment to guests, Hilton has a Go Out travel offer, available on its website, providing guests with an array of noteworthy perks, including premium WiFi, a free one-year digital subscription to OUT magazine, two free welcome beverages and late check-out, based on availability.
Hilton also proves its gay-friendliness on the employee side, aiming for an inclusiveness that embraces diversity. The company offers inclusion resources such as an adoption assistance program, an Executive Diversity Council and an LGBTQ and Friends Team Member Resource Group. Hilton also collaborates with a number of LGBTQ+ rights organizations including the HRC, the Gay and Lesbian Alliance Against Defamation and the International Gay and Lesbian Travel Association.
The company's positive work environment and employment practices garnered positive recognition for several years. Hilton Worldwide has regularly ranked at the top of the HRC's corporate equity index, and in 2017 Hilton became the first hospitality company to join the Global Equality Fund, a U.S. State Department initiative that aims to protect and advance the fundamental rights of LGBTQ+ people around the world.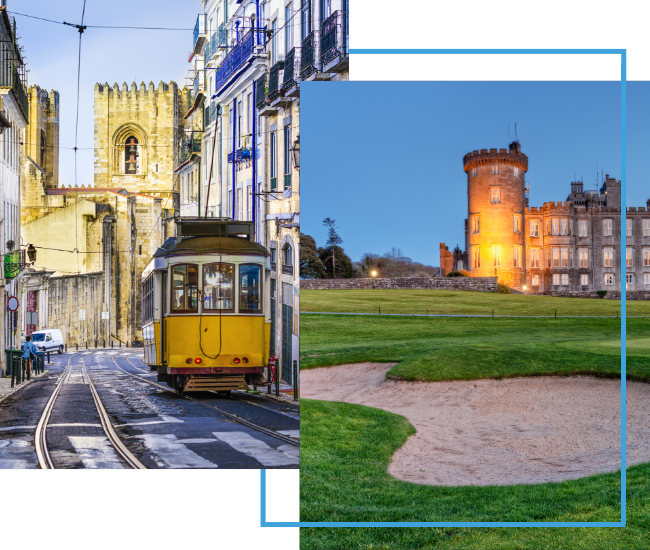 FX Excursions
FX Excursions offers the chance for once-in-a-lifetime experiences in destinations around the world.
Explore Excursions
It's time to start dreaming of your next trip. Here's some destination inspiration for you. Take a visual journey through these U.S. Christmas markets with us.
Sponsored Content
IHG Hotels & Resorts is thrilled to announce the launch of a new mobile product feature for members: IHG Wi-Fi Auto Connect. This feature is now available exclusively in the IHG One Rewards mobile app for both iOS and Android users and will automatically connect IHG One Rewards members to WiFi upon arrival at more than 5,000 IHG hotels worldwide — no separate passwords or log-ins needed. This is in addition to the exciting benefits of being an IHG Business Edge member. IHG Business Edge provides small- and medium-sized businesses access to a user-friendly portal that displays comprehensive spending and savings data while providing the convenience of direct booking with a guaranteed discount.
Everyone loves a good Christmas tree, but these iconic hotels around the world take it one step further with designer-styled trees illuminating lobbies and public spaces, wowing all who enter. From Lela Rose to Louis Vuitton, don't miss these ultra-luxury trees redefining tree decorating as we know it.