RELAXATION AND REJUVENATION are a revered part of many vacations. And road-weary LGBTQ+ travelers will find more options than ever when it comes to spas that roll out the rainbow carpet.
Long-time favorite destinations with LGBTQ+ globetrotters are, not surprisingly, rewarding places to find spas well-versed at serving the community. In Key West, for example, La Concha Hotel & Spa's Top Spa features suites with floor-to-ceiling windows and balconies with inspiring views.
Farther north, in Miami Beach, Hotel Gaythering offers a rather randy, male-oriented approach to the spa experience, with a clothing-optional, men-only sauna and steam room. And the Palm Beach Marriott Singer Island Beach Resort & Spa offers an upscale, all-welcome take with its Love Wins offer, available year-round and designed to tie in with international pride celebrations this month. The package includes a 50-minute couple's massage at Si Spa among its amenities.
In Arizona, The Boulders Resort & Spa is a TAG-approved property (a designation indicating LGBTQ+-friendly tourism businesses) offering same-sex weddings, easily complemented by treatments in its 33,000-square-foot spa, with hydrotherapy, guided meditation and massages among the offerings. Couples looking for extra romance and pampering can reserve one of the 800-square-foot Spa Suites, complete with private shower, outdoor Jacuzzi and shower, private patio and outdoor fireplace.
Outside the United States, the variety of LGBTQ+-friendly spas is equally impressive. Consider the luxurious Westin Resort & Spa in gay-popular Puerto Vallarta, offering a spa with both indoor and outdoor treatment areas, and the trendy W Mexico City's AWAY Spa, which bills itself as the only spa in Mexico City offering traditional temazcal treatments.
In the popular beach destination of Phuket, Thailand, travelers can check in to the posh Banyan Tree Phuket to indulge at the Spa Sanctuary, offering 50 free wellness activities every week, including enrichment workshops and herbal therapy. And Vabali Spa provides an expansive oasis of calm in Berlin, with wellness and experiences ranging from honey and fruit aromatherapy to a WellFit Kitchen that serves healthful cuisine. Spa getaways are, to be sure, one of the best ways to go home feeling better than when you left.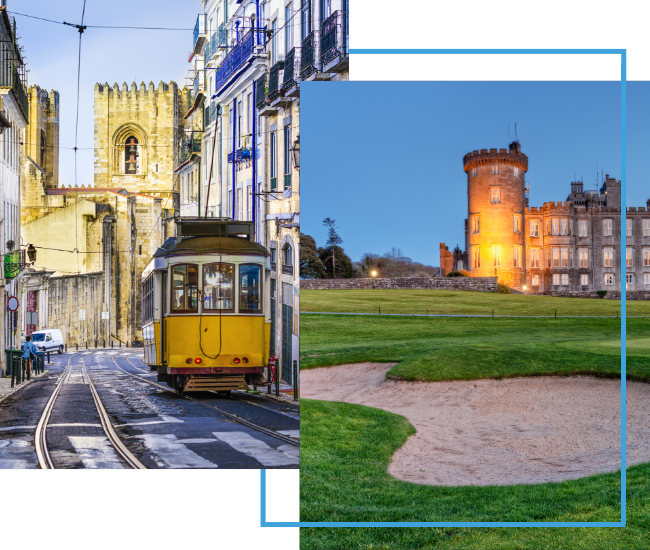 FX Excursions
FX Excursions offers the chance for once-in-a-lifetime experiences in destinations around the world.
Explore Excursions
Imagine yourself lounging in a stone cottage suite with a fireplace and freestanding tub, sipping hot chocolate in a rustic game and reading room with a raftered ceiling, and ice skating and cross-country skiing in the crisp mountain air. Sounds pretty perfect, doesn't it? Especially when you add in seasonal touches.
Sponsored Content
Don't risk losing all the money you've spent if you must cancel your trip at the last minute. Allianz Travel Insurance can give you:
For the first time in Olympic history, when the 2024 Summer Olympics kick off on July 26, 2024, they will not do so in a stadium. Instead of an Olympic venue, the entire city of Paris will become the Olympic stadium, hosting the games among monuments, on bridges and on the grounds of some of the world's most historic sites. The Opening Ceremony will take place on the River Seine, where athletes will drift along on a flotilla of boats as spectators wave them on from the quays and bridges throughout the city.