It's the mix of sweet, savory and spicy — and a hankering for culinary adventures — that keeps drawing me back to San Diego's restaurants. Quality food and intriguing tastes distinguish my favorite places, where high-ranking chefs have descended en masse in recent years.
These newcomers are succeeding because they are culinary artists as well as avid agriculturalists, culling new tastes from the kitchen and from the earth. At the behest of local chefs, artisanal producers and organic farms began cultivating herbs, microgreens and heirloom vegetables. Chefs including Carl Schroeder of Arterra and Fabrice Poigin of Chive put the farmer's peak-of-the-season crop before their technical virtuosity, agreeing there is no substitute for the fresh ingredients from Chino Farms and Fairview Gardens Farms in Goleta. They have even banded together to work with farmers, calling themselves the Foragers Society.
The partnership has paid off for a legion of devoted fans. Once you get a taste of organic produce, you'll keep coming back for more. There's nothing like butter lettuce, purple heirloom tomatoes and asparagus picked that morning.
As far as where to go, the dining scene these days is as wide open as the blue Pacific. If you've been in meetings all day, head for the garden patio, courtyard or seaside terrace. Play with the options. After seafood, the city's signature cuisine is Mexican, since it's only 17 miles from the border. The dining rooms in La Jolla are tops for seafood and ocean views. The beachside bistros draw patrons from as far away as Los Angeles. Be sure to visit the hip eateries downtown for food as sophisticated as a meal in Manhattan at half the cost — but with San Diego organic agriculture on the menu, you taste the sunshine.
---
ARTERRA RESTAURANT & BAR
For contemporary seasonal cuisine, you can't beat Arterra, whose name means "art of the earth." The dining room is a splash of gold, orange and purple, with an exhibition kitchen, large bar and outdoor patio. Try the kabocha squash soup, made with sweet Japanese squash, coconut milk, ginger, lemongrass and cilantro. For another taste sensation, try the purple tomatoes with pink shrimp or the roasted-organic-beet salad and blue cheese soufflé. The chef pairs cocktails and desserts, such as the Key lime-Hangar cocktail paired with lime-scented cake with vanilla-roasted pineapple. Arterra is open for breakfast, lunch and dinner; the bar is open until midnight. $$$
ARTERRA RESTAURANT AND BAR
San Diego Marriott Del Mar
11966 El Camino Real
Del Mar
tel 858 369 6032, fax 858 523 1355
www.arterrarestaurant.com
PAMPLEMOUSSE GRILLE
Food lovers drive up the coast to dine at Chef Jeffrey Strauss's culinary hideaway (though in the summer they may come in after an afternoon at the races). The attraction is the most luxurious French-inspired fare this side of the Seine. Despite the restaurant's having a name that means "grapefruit" in French, you won't find it on the menu. The crab cakes with gingered coleslaw, asparagus and roasted-pepper sauce have bold flavors and vibrant colors. Strauss also serves a fine niçoise salad with grilled ahi tuna. The menu encourages creativity, providing a list of sauces and vegetables to go with your choice of meat or seafood. Strauss has won accolades for his smoked Muscovy duck breast, lemon-thyme quail, pheasant sausage and baby rack of venison. If you like seafood, try the John Dory with truffle mashed potatoes and a vegetable napoleon. Open for lunch and dinner, the dining room has murals of barnyard animals — scenes young Strauss saw on visits to his grandfather's New Jersey farm. $$$$
PAMPLEMOUSSE GRILLE
514 Via de la Valle
Solana Beach
tel 858 792 9090
www.pgrille.com
EL AGAVE TEQUILERIA
The bar at El Agave boasts more than 1,000 kinds of tequila. Though the menu is full of familiar dishes, li ke an appetizer assortment of quesadillas, empanadas and taquitos, there are also more-unusual choices: for instance, cactus-leaf salad and sea bass in Mayan spices, and filet mignon filled with goat cheese and served with a dark tequila sauce. Ask for a table on the patio. $$
EL AGAVE TEQUILERIA
2304 San Diego Ave.
tel 619 220 0692, fax 619 220 8406
www.elagave.com
CHIVE
The Gaslamp District owes its magnetism to places like Chive. In this sleek dining room with comfy banquettes in the heart of San Diego's restaurant row, you can sample cuisine moderne. Chef Fabrice Poigin intends to dazzle with his take on multicultural dishes and American classics. His risotto with calamari, pancetta and fava beans is extraordinary. Other recommended dishes are the wild-mushroom brioche and, for dessert, the peach-and-strawberry compote. At happy hour, enjoy the special around the boxlike bar. $$$
CHIVE
558 Fourth Ave.
tel 619 232 4483, fax 619 232 4489
www.chiverestaurant.com
ORTEGA'S
There's more than a bit of Baja California in Chef Founadora Eugina Ortega's place, where people quickly get down to business. A woman works the tortilla maker, cranking out extra-large tortillas for the grilled tacos. Start with a bowl of fresh salsa, guacamole or black bean-pumpkin soup. Ortega's tamales are a local treat: people stand in line for the fresh-made wraps with chicken, vegetables or steak. It all comes with mole poblano sauce, a secret Guadalajara recipe that has a touch of chocolaty sweetness. $
ORTEGA'S
4888 Newport Ave.
tel 619 222 4205
A.R. VALENTIEN
Botanical watercolors by California favorite A.R. Valentien (1862-1925) adorn the walls of this dining room, which evokes residences of the early 1900s. The dark wood paneling, velvet banquettes and William Mor-ris–design carpeting recreate a bygone era in which to savor Chef Jeff Jackson's seasonal menu. He uses local farms and purveyors to create a palette of tastes. Highlights include swordfish with basil pistou, braised veal cheeks and tuna carpaccio topped with fried capers and fresh horseradish. He shows imagination with desserts like the all-American rocky-road cake. The wine list favors California's boutique wineries. Lunch and dinner are also served on the outdoor patio, overlooking the pool and Torrey Pines Golf Course. $$$
A.R. VALENTIEN
The Lodge at Torrey Pines
11480 N. Torrey Pines Road
La Jolla
tel 858 777 6635
www.lodgetorreypines.com
ZÓCALO GRILL
Located in Old Town, Zócalo Grill has a festive atmosphere plus a standout menu for seafood. The restaurant seems to appear as you turn a corner and realize you are hungry. Try the crab-risotto cakes with a fondue of crab, goat cheese and tomato; or the seared ahi with avocado relish, heirloom tomato salad and wasabi. If artichokes are in season, order the artichoke fritters with Meyer lemon aioli and pomodoro sauce. Lobster makes its appearance, but this is the only place where you'll find it grilled with ancho chili butter and served with avocado salsa, Mayan rice and steamed vegetables. $$
ZÓCALO GRILL
2444 San Diego Ave.
tel 619 298 9840
www.brigantine.com
CAFÉ CHLOE
Chef Katie Grebow's bistro boasts style and confidence in the city's up-and-coming East Village neighborhood. Every item is a winner, from the vegetables and chervil dip to the New Zealand steamed mussels and steak with frites. Finish with the pear tart, redolent with rosemary and vouvray. Head for the garden patio at a table beside the fountain. The wine bar has a good selection of imported wines by the glass, and cheese plates from local purveyors. Open for breakfast, lunch and dinner. $$
CAFÉ CHLOE
721 Ninth Ave. at G Street
tel 619 232 3242
www.cafechloe.com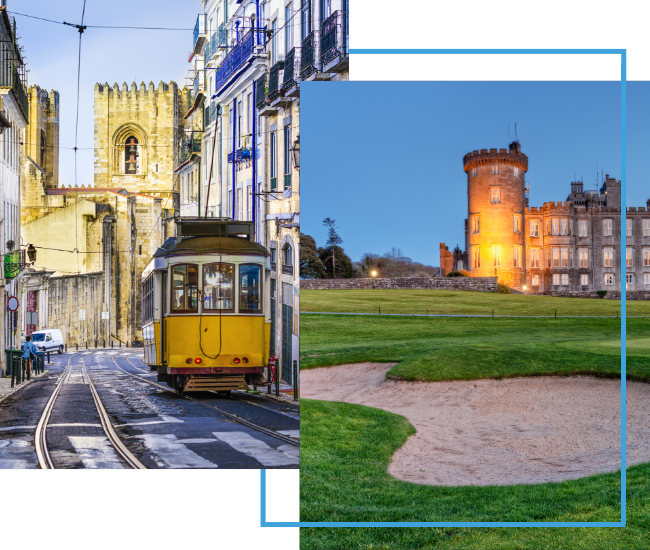 FX Excursions
FX Excursions offers the chance for once-in-a-lifetime experiences in destinations around the world.
Explore Excursions
There's no doubt the northern lights are awe-inspiring and spectacular. Unfortunately, they're also fickle and fleeting, and despite your best-laid plans of checking this item off your bucket list, sometimes Mother Nature's luminescent show just doesn't cooperate. But one cruise line has a new fail-safe in place.
Sponsored Content
The Global Business Travel Association (GBTA) believes business travel is a fundamental force for good and brings the industry together to connect, innovate and set new standards. With members from across the globe, GBTA engages the many voices of business travel to build a collective future, providing a platform for buyers and suppliers to come together, connect with peers, grow their network and shape the future of the industry.
Think you need a degree in sailing to enjoy a yachting holiday? Dream Yacht Worldwide, a leader in yacht charters, wants you to relax and enjoy the journey. Newly expanded to include the British Virgin Islands, Martinique, Tahiti and the Seychelles, the "Easy Crewed" offered by Dream Yacht Worldwide also include charter options in Greece and Croatia.