On my last day in Udaipur, I stood very still in the middle of the dry Lake Pichola and listened. I heard a pigeon flapping overhead, and the faint sound of bells dangling from the necks of elephants and camels as they ambled slowly along the lakebed. Even the buzz of bees was audible from where I stood.
The lake, in the Rajasthan province in northwest India, seemed a great amphitheater where perception and reality blurred. Sound bounced from rock to shore and back to settle lightly in my ears; the hawk I heard to my left was actually approaching on my right, and the men I anticipated coming from behind turned the corner around Jagmandir Island in front of me.
What I experienced was quite different from the Udaipur of just a few years ago, when the cityscape was reflected in the clear and still waters of a very full lake — Udaipur's greatest draw, its romantic hook. But five years of scant monsoons has given way to an unexpected new beauty.
Lake Pichola is the site of the legendary founding of Udaipur. According to legend, a few years before the Mughal Emperor Akbar conquered Chittorgarh (the original capital of Mewar, in Rajasthan), Maharana Udai Singh II was hunting in the Aravalli Hills when he happened upon an old wise man meditating near the lake. The sage told the maharana to build a new capital city on that very spot — a less vulnerable location, surrounded by lakes and hills. After Chittorgarh was sacked, Udai Singh heeded the old man's words and founded Udaipur on the banks of Lake Pichola in 1568. Though the maharana died in 1572, his son Pratap successfully defended the new city against subsequent Mughal aggression.
After years of staving off the Mughals, Udaipur was then assaulted by the Marathas. Yet, unlike other kingdoms of Rajasthan, the rulers of the Mewar dynasty refused to fall under the thumb of foreign invaders. As a result, the Mewar dynasty is the oldest ruling dynasty in world history — ruling for more than a millennium. British intervention in the early 19th century brought an end to battles and bloodshed, while Udaipur managed to maintain its monarchy under British protection. In 1947, however, when India gained its independence from Britain, Mewar rule came to an end as it surrendered its sovereignty to what is now India's centralized government.
The many palaces in Udaipur are also an important piece of the city's identity. On the shore of Lake Pichola rests the City Palace, where the current maharana resides. This is the largest palace in Rajasthan, a land replete with extravagant palaces. The complex was first built by Udai Singh II, and it has since grown into a large maze with additions ordered by various other maharanas. And overlooking all, resting on a hilltop high above, is the Monsoon Palace. Built in the late 19th century but now deserted, it is well worth a visit for the views it provides, particularly at sunset.
Set firmly in rock on Lake Pichola's floor are three manmade islands, two of which bear the weight of the Jagmandir and Jagniwas palaces. Built by the celebrated Maharana Karan Singh and Maharana Jagat Singh I, both palaces were meant to "float" in the water. Yet even with no water in the lake, from my vantage point standing in the lakebed they were still majestic. It is believed that Jagmandir Palace was an inspiration for the Taj Mahal, though today it is used primarily as a venue for weddings and other private functions. Jagniwas Palace was built in 1743 as a summer home for Jagat Singh I. It was converted into the Lake Palace hotel by Maharana Bhagwat Singh in the 1960s and was featured in the James Bond film Octopussy. The much smaller, third island, known as Arsi Vilas, was built by Maharana Arsi Singh so he could watch the sunset from the very center of the lake.
Modern-day Udaipur, like much of India, can be filthy and chaotic. For me, it was initially difficult to maneuver. As a foreigner I was accosted constantly by the numerous persistent rickshaw wallahs (men), who insisted I would prefer a ride to the City Palace Museum, though I was perfectly fine walking. Or to the Crystal Gallery at the Fateh Prakash Palace Hotel, though I had already seen the impressive collection of Osler's crystal. I was also finagled by a boy at Jagdish Temple (the biggest and most central Hindu temple in the city, honoring the god Vishnu). He insisted I pay him to retrieve my shoes, which I had to remove before entering the temple grounds. An elephant wallah, while riding his charge, followed me down a crowded, narrow street — past a meandering cow, a line of donkeys bearing rubble in canvas sacks, women carrying large wicker bowls on their heads, and a puff of smoke discharged by a motor bike — fiercely demanding payment for the pictures I took of his elephant.
Despite these minor difficulties, it was still amazing to see what pride the people of Udaipur have in their art and religion, two facets of Indian identity that are impossible to separate. During my stay at the Lake Palace, manager Saji Joseph relayed a sentiment that seemed central to the Indian way of thinking.
"It would be so easy to stay in these fancy hotels and never see the real India," he said. "Every convenience is at your fingertips here, even Wi-Fi. But the old city is beautiful."
He was, of course, right. The paintings vendors display throughout the old city, which is a center for arts and crafts, are vibrant with deep, rich tones of green, red, blue and gold. The wooden figurines of elephants, peacocks and Hindu gods are intricately and delicately sculpted. Udaipur is home to ornate temples honoring Hindu gods. And the scent of jasmine and hibiscus being strung by women in vending stalls is so strong it overpowers even the most unpleasant smells.
As I stood in the lakebed, embracing the sights and sounds bouncing around me, appreciating the dry lake that many find regrettable, I remembered something Joseph told me about an astrologer who had been consulted about the discouraging monsoon seasons.
"He claims heavy rains will definitely come this year, but they will be late," Joseph said. "I don't know if I believe such things, but still, you never know."
The day I left the rains indeed came, and the Lake Palace was once again able to live up to its name. The last time the lake was dry was in 1972. It may well be another 33 years before anyone can enjoy the marvels of the empty Lake Pichola as I did.
Until then, however, nature has restored Udaipur to its original glory.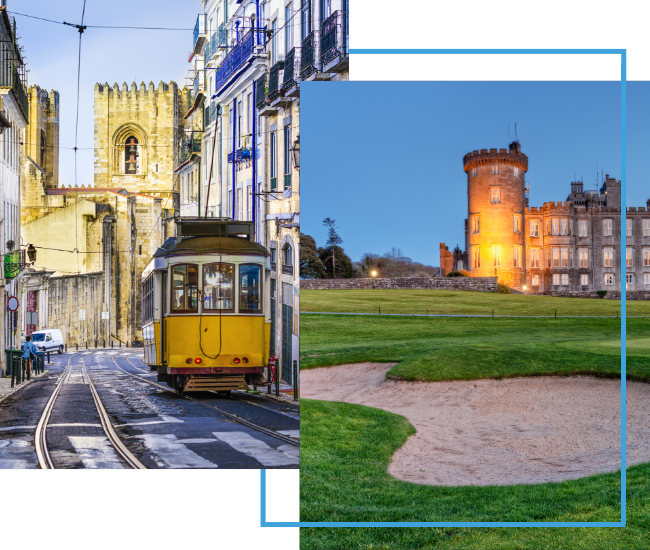 FX Excursions
FX Excursions offers the chance for once-in-a-lifetime experiences in destinations around the world.
Explore Excursions
In addition to intimate settings, smaller staff-to-passenger ratios, and personalized food and beverage options, river cruises have the advantage of providing a deeper dive into a region's culture, food and history. The Rhine, Rhône and Danube in Europe and the Mississippi River and St. Lawrence in North America have much to offer travelers with their itineraries, tying together beloved cities and lesser-known destinations along their routes.
Sponsored Content
Many small- and medium-sized businesses face time and budget constraints when organizing corporate hotel travel for employees. To address this problem, IHG® Business Edge emerged as a cost-free business travel solution for small- to medium-sized enterprises, offering travel managers exclusive access to enticing perks, handpicked educational resources and comprehensive company travel metrics. IHG Business Edge connects our loyal customers to our portfolio of 5,800 hotels and resorts across 18 brands in more than 100 countries.
With the holidays right around the corner, travelers are preparing for holiday travels. For those looking for a last-minute getaway filled with holiday cheer, consider Croatia. With a variety of winter activities perfect for travelers and locals alike, the Christmas countdown in Croatia is in full swing. Leading up to Christmas, Advent in Croatia makes it even more worth your while to visit the country with free winter incentives. If you plan on visiting Croatia, here are five cities going all out for the holiday season: