Bird flu, also known as avian flu, is an infection caused by viruses that occur naturally in wild birds. While such birds can carry these viruses in their intestines without getting ill, bird flu is very contagious and can make some domesticated birds — including chickens, ducks and turkeys — extremely ill or even cause their death. Bird flu viruses do not usually infect people, but several cases of human infection have been diagnosed since 1997.
The strain causing the greatest concern, avian influenza A (H5N1) — reported in several Asian countries including Vietnam, Cambodia, China, Japan, Laos, South Korea and Indonesia — is poised to become the world's next pandemic. As of Oct. 1, 60 people had died from the disease. Health officials have issued warnings regarding the potential for a major bird flu outbreak.
Viruses are masters of jumping species. They can mutate rapidly, and often grab genetic material from other viruses. They can jump from animals to humans with a quick flick of their DNA, as seen with SARS, hantavirus, monkey pox and, most recently, avian flu.
Type A influenza viruses are divided into eight separate gene segments, which allows the virus to combine with different species and divide to produce a new virus. The genetic scrambling that occurs in this shift explains how a disease that normally affects a bird or other specific animal can suddenly turn up in humans. Often viruses that cross species originate in areas where people live in close proximity to livestock such as chickens and pigs. That is because pigs are susceptible to infection with both avian and human viruses, and are an ideal mixing bowl for genes.
But some bird flu viruses do not need a third party to spread the disease. They shuffle and rearrange their genetic material directly to humans. That seems to be the case in instances of human-acquired bird flu. People become sick after direct contact with infected birds or contaminated surfaces.
The ease of traveling worldwide today can also contribute to the spread of the virus, as travelers come into contact with contaminated clothing and equipment. Other situations that can lead to direct bird-human transmission include: wild birds shedding the virus in their feathers, droppings, saliva or nasal secretions; the virus spreading to domesticated birds through contact with contaminated water, feed or soil; and open-air markets where eggs and birds are sold in crowded, unsanitary conditions. Being in the vicinity of cockfighting, which is rampant in Asia, is another risk factor.
The exact incubation period of avian flu in humans is not clear. The disease seems to develop within one to five days of exposure. The signs and symptoms resemble those of conventional influenza, including cough, fever, sore throat and muscle aches. People with the most virulent type of bird flu — avian influenza A, H5N1 — may develop life-threatening complications, including viral pneumonia and acute respiratory distress, that are the most common cause of bird flu–related death.
Before you embark on any international travel, the Centers for Disease Control advises you to research instances of any disease or condition, such as avian flu, prevalent in the areas you'll be visiting. It's also a good idea to see your health-care provider four to six weeks before leaving, to update vaccinations and medications. Discuss getting the flu vaccine, too. While it won't protect you from bird flu, it may prevent some associated complications.
Pack a travel health kit containing basic first-aid supplies. Be sure to include a thermometer and alcohol-based hand cleanser. Research healthcare resources at your destination and check your health insurance to see if it covers medical evacuation in case you become ill. (For more information, visit http://travel.state.gov and click on "International Travel," and then the "Health Issues" link.)
Some good news on the horizon is that researchers are looking at ways to prevent a major avian flu outbreak. In August, the U.S. government announced plans to acquire millions of doses of an experimental bird flu vaccine, after tests showed its effectiveness in stimulating the immune system in healthy adults. Additional tests for children and adults older than 65 are continuing. The U.S. Food and Drug Administration must approve the vaccine before it is offered to the general population. For more information, visit http://www.who.org or www.cdc.gov.
---
Health Tips
The Centers for Disease Control recommends taking the following precautions when traveling to areas where outbreaks of H5N1 have been reported.
During Travel
Avoid wild birds and avoid settings where infected poultry may be present, such as farms or open-air markets.
Avoid touching surfaces contaminated with bird feces or secretions.
Do not eat uncooked or undercooked birds, including dishes made with uncooked poultry blood.
Clean your hands often with soap and water or a waterless, alcohol-based hand cleanser, even when they are not visibly soiled.
All foods from poultry, including eggs, need to be cooked thoroughly to kill the virus. Steer clear of raw eggs.
If you become sick with symptoms of fever, difficulty breathing or cough, or with any other illness that requires prompt medical attention, a U.S. consular officer can assist you in finding medical services and informing your family and friends of your condition.
Upon Return
Monitor your health for 10 days.
If you become ill with the symptoms of avian flu or develop any illness during this period, contact your physician. Make sure you tell your doctor your symptoms, where you traveled and whether you had direct contact with birds.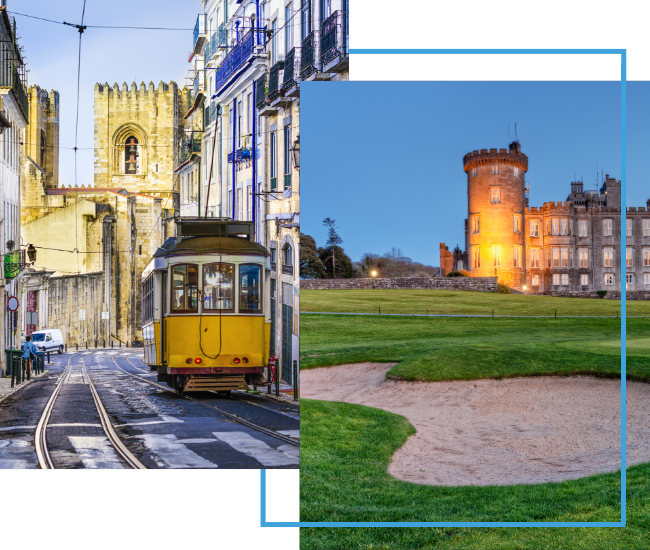 FX Excursions
FX Excursions offers the chance for once-in-a-lifetime experiences in destinations around the world.
Explore Excursions
There may not be snow in Los Angeles this season, but Waldorf Astoria Beverly Hills is certainly full of the holiday spirit, with Christmas, Hanukkah and New Year's events happening in the hotel's gorgeous event spaces.
Sponsored Content
From the moment you step onboard Air Tahiti Nui's Tahitian Dreamliner, you will be transported to The Islands of Tahiti. The French Polynesian carrier considered every detail to awaken its passengers' senses, creating the feeling you are already on the Islands while 30,000 feet in the air.
Looking for fun things to stuff into the toe of a few holiday stockings? Here are some great choices: