Day spas geared to attract busy travelers are becoming commonplace in airports. The quick-stop salons are good for on-the-go grooming or between-flight relaxation, but travelers should be aware of the potential health risks associated with frequenting these facilities. Risks include athlete's foot, toenail fungus, warts, and in severe cases staphylococcal infections, hepatitis B and C, HIV, tuberculosis, colds and the flu.
The potential for infection results from the improper cleaning of tools and equipment. A cosmetologist should never use tools that have not been properly disinfected between treatments. Always feel free to ask how the instruments are disinfected, and make it a point to notice if technicians wash their hands before providing service.
Santa Clara County in northern California recently received numerous complaints of skin infection from clients at 27 local salons. The number of complaints rose to more than 130 once the state Department of Health and Board of Barbering and Cosmetology began investigating the establishments cited in the complaints. After agents performed surprise "sting" inspections at 112 salons, more than half the investigated shops were heavily fined for numerous safety and sanitization violations. Ultimately, it was determined that the skin infections – characterized by leg lesions and boils – resulted from contact with a rare non-tubular mycobacterium that can accumulate in improperly cleaned whirlpool filters.
---
What to look for in a spa
Make sure the spa has a current license to operate, and that each technician is also licensed. If licenses are not posted, they should be held in a binder behind the front desk. Look for the state board of health's poster regarding applicable health and safety rules. Notice whether the spa is clean, free of trash and stocked with fresh towels and sanitized instruments. Be sure all bottles and containers are clearly labeled. Be sure the chair and footrest (for a pedicure) are cleaned between clients.
Key questions to ask
Are instruments disinfected between treatments?
Are disposable items that cannot be sanitized discarded?
Do technicians wash their hands between clients?
Is it possible to bring your own manicure and pedicure tools? (This may not be an option in the wake of 9/11.)
Safety measures to consider
Bring your own polish to prevent the spread of fungal infection.
Protect your cuticles. Do not allow them to be cut or clipped, as cuticles prevent bacteria from getting under your nail.
Refuse treatment that involves razor blades, callus shavers, metal graters or scrapers, which are illegal in most states.
Do not have a manicure or pedicure if you have any breaks in your skin.
Do not have a pedicure on a day you shave your legs. Shaving causes microscopic tears in the skin, paving the way for bacteria to enter.
If you are a diabetic or have other health risks or medical conditions, notify the technician before having any services performed. Diabetics have special health risks that make a manicure or pedicure dangerous.
Warning signs of infection
If the skin around the nail because painful, red or inflamed, seek medical attention.
If any part of an artificial nail becomes green or black, it could indicate an air bubble where dirt or bacteria have accumulated. You should have the artificial nail removed at once.
If you develop reddened areas on your legs, such as lesions or boils, seek medical attention.
A few words regarding facial and massages. Facials are usually safe as long as a trained operator performs them. Your skin should be cleaned before any facial procedures or the application of lotions, creams, moisturizers or makeup. Only clean towels or other linen-type products should be used. To avoid contamination, the operator must remove any makeup, lotion, cream, etc., from its original container using clean disposable applicators. Leftover creams or other substances must not be returned to the original containers, nor should they be used on another client.
Massage is usually safe as long as a trained therapist administers it. Still, massage is not recommended for everyone. Consult your physician before making an appointment if you have:
Burns or open wounds in the area to be massaged
Had a heart attack
Cancer (you want to avoid direct pressure on or near the area of the tumor)
Deep vein thrombosis
Untreated fractures
Rheumatoid arthritis in the area to be massaged
Osteoporosis
Ask your massage therapist for his or her training and qualifications (some states do require licensing). If any part of your massage does not feel right or is painful, speak up immediately. Most serious problems come from too much pressure during the massage. In rare circumstances, massage can cause internal bleeding, nerve damage or temporary paralysis.
Education and prevention are the keys to healthy spa treatments. It is important for a traveling consumer to know what to look for and what questions to ask. Do not be afraid to be inquisitive or demanding about the treatments that you receive. For more information, visit www.healthcentral. com or www.spatrade.com.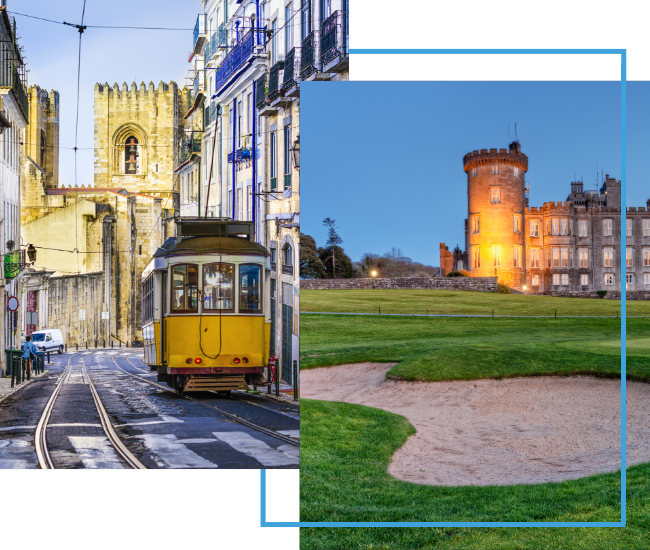 FX Excursions
FX Excursions offers the chance for once-in-a-lifetime experiences in destinations around the world.
Explore Excursions
More than 22 million visitors pour into Bangkok each year, adding to the roughly 11 million residents of the Thai capital famous for its bustling streets. Packed with food carts, markets and cultural spectacles, life in Bangkok is unusually defined by its vibrant street scene, both day and night. That means you don't necessarily need a solid plan when heading out on any given evening.
Sponsored Content
Embracing a life well lived often means embracing a life well-traveled. Every journey becomes a canvas for experiences that shape our lives and at the heart of every adventure lies the indispensable companion: quality luggage.
As first-time restaurateurs, but with plenty of hospitality-related experience, Ria and Kevol (Kev) Graham were not entirely comfortable opening their first restaurant in the Brooklyn neighborhood of Williamsburg, where several upscale restaurants and 5-star hotel dining is just a block away. And to make matters worse, they opened in July 2020, when New York City was in the middle of the COVID-19 pandemic.