There is nothing subtle about Japan's Kansai region, an area the size of Belgium with more than 20 million residents and an economy worth $1 trillion.
Often called the cultural and historical heart of Japan, the Kansai region has swagger and economic muscle, with a powerful lineup of Japanese manufacturing giants like Sharp, Panasonic, Komatsu, Matsushita, Sanyo, Takeda Pharmaceuticals, Suntory Holdings and Daikin Industries — in just Osaka alone. Japan's secondl-argest metropolitan area (behind Tokyo/Yokohama), the "Big O" is the economic and political center of a contiguous urban area that includes the large cities of Kobe and Kyoto and hundreds of separate residential and industrial communities, all part of Osaka's urban fabric.
For several months following the March 2011 tsunami and nuclear meltdown in eastern Japan, undamaged Osaka was the country's "backup capital," and if the city's brash new populist mayor Toru Hashimoto, 42 years old, has his way, Osaka will play an even larger role in shaping Japan's economic and political future in the decades ahead. There is already talk of merging the Osaka Securities Exchange with the Tokyo Stock Exchange.
Known as the "City of Water" since the 15th century, with a dozen rivers and manmade canals expediting the transport of people and products, Osaka now uses its 33 watercourses for more esoteric purposes. They serve as parts of city parks, routes for sightseeing boats and as scenic backdrops for numerous architecturally savvy, postmodern office parks and neon-lit pedestrian shopping streets.
One of Asia's largest and most technologically advanced downtown projects, developed by 12 Japanese companies, is called the Osaka Station North District Project. Located in Osaka's Umeda district, this massive 60-acre site, once an unsightly rail yard, is becoming a mixed-use development that will include four high-rise buildings, from 33 to 48 stories, situated close to Osaka City Station, another mega-development completed in 2011 that revitalized Osaka's largest rail station. These two multi-billion yen real estate ventures are dramatically changing the synergy of downtown Osaka, creating one of Asia's most vibrant and innovative center city districts.
The first stage of the Osaka Station North District Project, called Grand Front, will consist of three distinct blocks. Block A will include offices and commercial facilities; Block B will host two towers composed of a deluxe InterContinental Hotel with 200 guestrooms and 50 high-end residential apartments, as well as additional office space; and Block C will be a 48-story condominium with spectacular views, from the city's forested, outlying hills to the blue expanse of Osaka Bay.
The Grand Front project, which developers are calling a "City within a City," is expected to accommodate more than 300 retail shops as well as a facility known as the Knowledge Capital — a think tank for corporate researchers, technology creators and product designers that will include laboratories, conference facilities, a convention center and a multipurpose theater. Green architectural elements include roof gardens, electric solar-tracking blinds, high-efficiency heat generators, waterscapes surrounding the entire project, and other high-tech amenities that will reduce the project's carbon footprint. Several new subway and regional rail stations within the new "town" will complement the existing public transport options in nearby Osaka Station.
Grand Front Osaka started construction in 2010, and the first phase, occupying 17 acres, is expected to open in spring 2013. This will include the new InterContinental Hotel, a 110,000-square-foot plaza and pedestrian mall, and convention and conference facilities.
The renovation and expansion of Osaka Station, completed in 2011, consists of two main towers connected by a sloping, green glass-covered concourse, all constructed on top of the city's busiest rail station. With more than 200 upscale shops and solar panels on the roof, Osaka Station City's Tenku-no-noen ("Farm in the Sky"), on a 14th-floor terrace, offers commuters a chance to purchase fresh tomatoes and blueberries, fruits and herbs from rich, black soil amid the concrete spires of downtown Osaka.
Future downtown projects include a plan for a floating swimming pool along a one-mile stretch of the Dontonbori River and the possibility of hosting one of Japan's newest casinos. A popular campaign is building among a growing number of influential politicians, including Mayor Hashimoto, to move the country closer to legalizing casinos and reaping the expected tax and tourism windfall. Although more than 18 million Japanese have been playing pachinko (a type of pinball gaming) for years, generating $322 billion in 2011, Japan's parliament would have to pass a law nullifying the present ban on casino gaming. Preliminary reports say several international gaming companies, including the Las Vegas Sands Corp., would be interested in operating luxury casino properties in Tokyo and Osaka.
Osaka still faces challenges. Its unemployment rate of 7 percent is about 30 percent higher than Japan's average; and the city's electronics giants, like Panasonic and Sharp, who depend on exports, are struggling with the strong yen and competition from China. There is also the potential for summer power shortages unless Kansai's nuclear power plants, shuttered during safety inspections following the Fukushima disaster, are able to open again this summer. (As of this writing, none of Kansai's nuclear plants had reopened.)
These economic factors have not made the city any less gregarious. Although Osaka is the third-most expensive city in the world to live, behind only Zürich and Tokyo, according to the Economist Intelligence Unit's most recent Worldwide Cost of Living Survey, it continues to attract Asian and European financiers, architects and real estate developers. They, along with artists, interior designers and robotic engineers, want to be part of the city's ambitious plans for the future. Osaka's daring, postmodern downtown projects and its plans to compete with Tokyo economically, politically and culturally indicate the city has no fear of its historic rival as it energetically moves forward in the 21st century.
Diversions
Osaka is known throughout Japan for its cuisine, and even if you don't eat at one of the 91 Michelin-starred restaurants, almost every meal will be a hedonistic experience. Try some of the smaller restaurants popular with locals, such as Tanoya (3-3-15 Dojima, Kita-ku), serving 20 types of dumplings; Yakiyaki Harunohana (2F San-yamato Building, 2-3-4 Kyomachibori, Nishi-ku) for crispy pork with shimeji mushrooms and spinach; Edobori Kida Sanuki Udon (1-23-31 Edobori, Nishi-ku) for udon noodles with soy sauce and lime juice; and the long-established Bon-Bar Edobori (1-27-8 Edobori, Nishi-ku), where the trendy stand-up wine bar serves cheese, homemade pasta and skewered cutlets.
The new stainless steel and glass entrance to the National Museum of Art, Osaka was designed in 2004 by the well-known architectural firm Pelli Clarke Pelli, and its striking architecture leads to underground galleries with a collection of more than 6,000 prints, paintings and photographs of contemporary Japanese and Western art.
Sakai, 20 minutes from Osaka by train, is a manufacturing and port city on Osaka's western edge. Visit the Bicycle Museum Cycle Center, with its large collection of antique and modern bicycles, and rent a racing bike for an independent bike tour of the area or ride along with famous Japanese bike racer Hiroshi Nakamura, the museum's curator, on a small group tour. The legendary bicycle parts company Shimano has a factory close by and is the museum's sponsor.
For a longer daytrip or overnight if time allows, visit the three-square-mile island of Naoshima, reached by bullet train and ferry from Osaka in about 2.5 hours. This unique island, still undiscovered by most Western travelers to Japan, offers outdoor contemporary art installations, several modern museums designed by notable architects and interesting accommodations. Benesse Art Site Naoshima is home to Tadao Ando's Chichu Art Museum and his Benesse House Museum and Hotel.
Info To Go
Kansai International Airport (KIX), about 30 miles from downtown Osaka, opened in 1994 on an artificial island in Osaka Bay. Access to city center is by train (35–60 minutes, $11–15), bus (50–95 minutes, $14–18) and taxi (50–60 minutes, $195–208). Do not confuse Kansai International with Osaka-Itami International Airport (ITM), the original city airport now handling domestic flights only. High-speed Shinkansen bullet trains link downtown Osaka and Tokyo, with departures every five to 10 minutes (about two and a half hours, $160–175).
Just The Facts
Time Zone: GMT +9
Phone Code: Country code: 81 City code: 66
Entry/Exit Requirements: U.S. citizens must have a U.S. passport valid three months beyond the intended stay and flight tickets and documents showing an onward trip. No visa is required for stays up to 90 days.
Currency: Yen
Official Language: Japanese. English is spoken in most business hotels, shops and Western-style restaurants.
Key Industries: Manufacturing, financial institutions, stock exchange, electronics, shipping, media and entertainment companies, robotics/information technology, biomedical research, construction, tourism services, culinary products
Lodging
Guestrooms on the south side have Osaka Castle views. Business travelers like the massage chairs in north-facing rooms and the seven Japanese-cuisine restaurants. 1-4-1 Shiromi, Chuo-ku $$$
Constructed in 1996, the hotel offers seven restaurants, three bars and lounges, a huge fitness center and views of the city or the Okawa River. 8-50 Temmabashi 1-chome, Kita-ku $$$$
Opened in 2010 in the Midosuji neighborhood, Osaka's newest deluxe hotel has 160 spacious guestrooms, four upscale dining venues and legendary butler service. 3-6-12 Honmachi, Chuoku $$$$
Dining
The Michelin-starred Alain Ducasse restaurant serves French-style cuisine using local ingredients and has great views from the 33rd floor of the Breezé Tower. 2-4-9 Umeda, Kita-Ku $$$$
Nagahori
Earning a Michelin star, Nagahori is known for excellent sake, charbroiled lotus root, sashimi and chicken liver netsuke. 1-3-9 Uemachi, Chuo-ku $$$$
Yotaro Honten
This Kansai-style tempura restaurant recently received its second Michelin star. The soft tempura batter and baked salt bring out subtle flavors in fish or vegetables. 2-3-14 Koraibashi, Chuo-ku $$$–$$$$
Checking In With Brian Ashcraft
Senior Contributing Editor for the online magazine Kotaku
Where Are You From And How Long Have You Lived In Osaka?
I'm originally from Dallas, Texas, and I've lived in Osaka for more than a decade. It is the only city in Japan I've lived in. It's the city where I learned the language and became an adult. In that regard, I feel a strong bond with the city and the people here.
What Do You Especially Like About The Osaka Region?
The food in Osaka, and throughout Kansai, is hands down the best in Japan. Japanese "soul food" — like okonomiyaki and takoyaki — is popular and delicious. Besides that, I love the local dialect. Whenever I go to other parts of the country and arrive back in Osaka and hear people speaking the local dialect, I feel like I'm home. There's also so much to see here. Osaka is located close to Kyoto, Kobe and Nara, all rich with history.
Is It Difficult Living In Such A Large Urban Area Like Osaka?
It was when I was living closer to the city center, but now I live in a rural part of the city. Behind my house there's a mountain, a bamboo forest and farm land. It's relaxing, and I love to take walks. When I lived in the middle of the city surrounded by buildings and cement, I hated how hot it got during summer — a humid, city heat. But where I live now is quite nice, so no complaints.
Have You Noticed Any Changes In The Japanese Economy In The Past Five Years?
Since 2008, the yen has grown significantly stronger. I get paid in U.S. dollars because I work for an American company, so it has had a huge impact on my salary. It is also hurting Japanese companies here, forcing some of them to shift production abroad. The strong yen is making Japanese products too expensive. The March 2011 tsunami also caused disruptions in production and a loss of tourism revenue for the country, but Osaka wasn't impacted physically other than the horror of watching the news and feeling for those who lost families and homes.
Weblinks
Benesse Art Site Naoshima
Japan National Tourist Organization
Naoshima Tourism Office
Osaka Convention & Tourism Bureau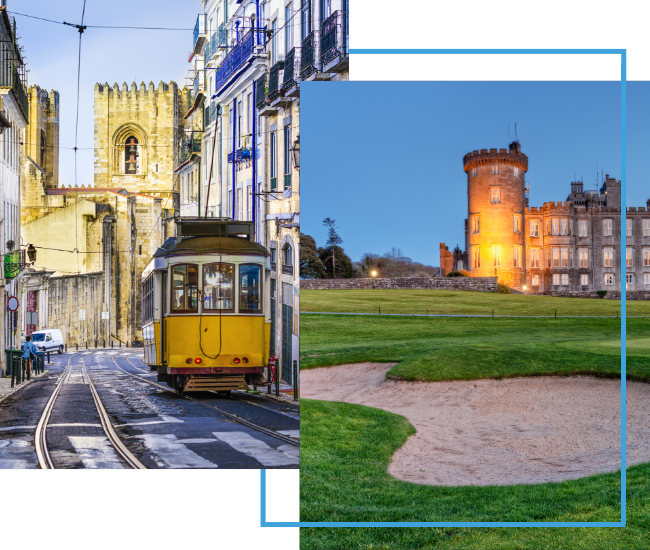 FX Excursions
FX Excursions offers the chance for once-in-a-lifetime experiences in destinations around the world.
Explore Excursions
There is something magical about sipping a glass of local wine while watching the sun slip into the Aegean Sea as the afterglow tinges traditional, white-washed Cycladic houses with glorious shades of rose, purple and gold. Ancient Greeks believed Helios, the Sun God, caused sunsets by driving his fiery chariot into the sea. Standing at water's edge in Mykonos, watching the sky slowly turn from purple to inky black, you almost believe it.
The prospect of a post-visit treasure hunting session inside the shops of landmark museums such as the Louvre in Paris, the Uffizi Gallery in Florence and The British Museum in London can be irresistible. However, some of Europe's smaller and more unusual museums boast retail spaces with a surprising "wow" factor, often as well-curated as the galleries.