December 2013 marks the 10th anniversary of Global Traveler's GT Tested Reader Survey awards — our annual round-up of the best in travel as voted by our esteemed readers, a group of travelers who truly know the ins, outs and nuances of the travel industry. They are more than qualified to vote for the best in the world of airlines, credit cards, hotels, travel brands and products as they average more than 30 round-trip international and domestic flights per year in first and business class and at 4- and 5-star hotels.
For the past 10 years, six companies have continuously commanded the attention of those elite travelers. To commemorate a decade of excellence, Global Traveler introduces the 10-Year Hall of Fame to honor those winners who've been awarded the same GT Tested Reader Survey award for 10 consecutive years. This group of winners is the very best of the best, perennially recognized for exceptional service, innovation and excellence.
BEST AIRLINE IN the world is the lofty title bestowed upon Singapore Airlines for the 10th year running. A favorite among most trans-Pacific travelers, the airline recently unveiled its next generation of cabin products, which debuted on the London–Singapore route. The updated first class will offer more privacy and comfort with a 35-inch-wide seat, a padded headrest and a 24-inch LCD screen. The redesigned business-class seats feature two new lounging positions and are touted as the industry's widest full-flat bed. The continued enhancements are sure to guarantee Singapore Airlines another 10 years of award wins.
ASIANA AIRLINES IS a double inductee into this year's Hall of Fame, holding the titles of Best Airline for Onboard Service and Best Airline for Flight Attendants for the 10th consecutive year. Many global travelers have experienced firsthand the service on board Asiana Airlines, which is often above and beyond the typical expectations of friendliness and helpfulness and is achieved in part due to an extensive and intensive training program. Maintaining such an impeccable level of service is a hallmark of Asiana Airlines and one that is sure to continue well into the next decade.
A CONSISTENT FAVORITE among our readers is United's MileagePlus frequent-flyer program, a steadfast contender throughout the merger process, and an honoree as the 10-time winner of Best Frequent-Flyer Program. Program members can earn award miles on everything from travel to retail and home and energy services; the points can be redeemed for travel, shopping, dining and subscriptions. Other premier perks include seating benefits, upgrades, mileage bonuses, priority services, status benefits and more. United MileagePlus continues to reward its loyal passengers, who will surely shower more years of accolades on the frequent-flyer program.
WHEN IT COMES to navigating the continent of Africa, there's no better way than with SAA say our readers, voting South African Airways the Best Airline in Africa for the 10th time. It's clear the airline is a leader in the industry. In just the last few months, SAA was declared the most on-time airline in the world ("Airline and Airport On-time Performance Report" by FlightStats, Inc.), announced a bilateral codeshare with JetBlue and celebrated codeshares with TAM and Etihad Airways. That's just a few of the airline's myriad accomplishments, and it is obvious many more decades of award-winning success are in the airline's future.
NORTH AMERICA'S FAVORITE airport is Chicago O'Hare International Airport. According to our readers in the know, the city's gateway is the Best Airport in North America 10 times over. As a hub for United, O'Hare is one busy place — factor in the potential for weather delays, and the nightmare could be endless. Instead, from dedicated staff and first-rate facilities to award-winning dining and retail outlets, Chicago O'Hare continues to gain recognition for making travel a dream come true. Expect big changes for the airport — two recently commissioned projects include a new runway and an 820,000-square-foot cargo center. The best keeps getting better.
SHERATON HOTELS & RESORTS operates hotels throughout Latin America, and they are all standouts, winning Best Hotel Chain in Latin America for the past decade. Over the past 75 years, the Sheraton brand has grown to become Starwood's largest and most global brand, with more than 400 properties in more than 70 countries, and the Latin American properties are some of the very best. In 2013, the highly anticipated Sheraton Tucuman Hotel opened in Argentina, and the Sheraton San José joined the family this July. As Starwood looks to expand in Latin America, Sheraton continues to be the star, operating more than 30 hotels across 12 countries. We're excited to celebrate the hotel brand's growth over the next 10 years and beyond.
Each year, a new group of travel industry elite will become Hall of Fame legends. A win in 2014 means Air Canada and InterContinental Hotels Group IHG Rewards Club (formerly Priority Club Rewards) will join Singapore Airlines, Asiana Airlines, United MileagePlus, South African Airways, Chicago O'Hare International Airport and Sheraton Hotels & Resorts in the GT Hall of Fame.
As we celebrate our 10th year, we share in the riches of our partners, striving for excellence over the past decade alongside these same travel providers. Here's to another 10 years of leaving a mark on the travel industry.
Global Traveler's 2013 10-Year Hall of Fame
Best Airline in the World
Singapore Airlines
Best Airline for Onboard Service
Asiana Airlines
Best Airline for Flight Attendants
Asiana Airlines
Best Frequent-Flyer Program
United MileagePlus
Best Airline in Africa
South African Airways
Best Airport in North America
Chicago O'Hare International Airport
Best Hotel Chain in Latin America
Sheraton Hotels & Resorts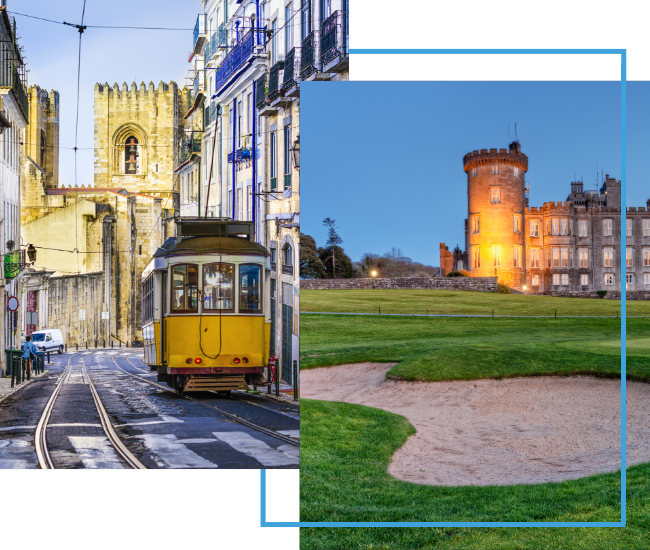 FX Excursions
FX Excursions offers the chance for once-in-a-lifetime experiences in destinations around the world.
Explore Excursions
This is a love story involving a frequent traveler, a swanky business-class lounge, Polaris seat 7A and palate-tempting libations.
Sponsored Content
The Islands of Tahiti are among the most beautiful and sought-after vacation destinations in the world. The endless images of overwater bungalows with Bora Bora's majestic peak towering over waters of every shade of blue have an intrinsic pull. But with 118 islands and atolls to explore, there is so much more to this spectacular region of the Pacific.
This month head west — at least as far as California, where the second annual Crush It Harvest Festival will be held on the West Pavilion Lawn at The Estate Yountville. The festival is held on Oct. 7, beginning that morning and ending when the sun dips below the valley's horizon.