I had fun writing "Best of GT: Destinations," the most recent chapter in the countdown to our 10th anniversary in February 2014. I decided to focus on special moments in the destinations I've visited over the years, from a rug emporium in Turkey to vineyards in Switzerland and from the Great Barrier Reef to the Great Wall of China. It was difficult to narrow the field to 10 but a great opportunity to take a stroll down memory lane.
In this issue, we also reveal the winners of our 10th annual GT Tested Reader Survey awards as voted by you, our esteemed readers. Did your favorites earn top honors? Check out the results.
As always, our intrepid team of writers weighs in with reports from around the world. Sharon King Hoge writes about the business climate in Baku, while Debra Bokur explores Prague with family in tow. Ron Kuhlmann shares tips for sealing business deals in Manila, and Ted Alan Stedman profiles some of the world's best dive sites. Richard Newton describes the after-5 scene in Jeddah, and Eunice Fried offers suggestions for exploring the Big Apple's boroughs during a day off in New York City. J.D. Brown and Margaret Backenheimer kick back on Italy's Amalfi Coast, and Ron Bernthal gives us an up-close look at doing business in Omaha.
We love to hear from you. Drop us a line to share some of your own travel memories and advice.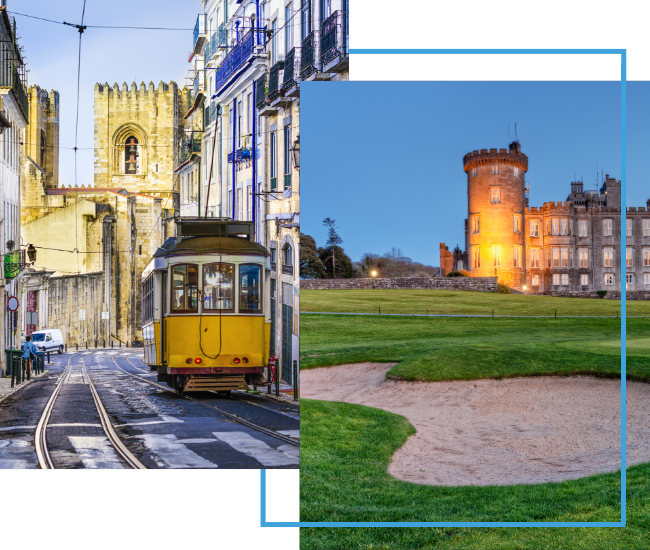 FX Excursions
FX Excursions offers the chance for once-in-a-lifetime experiences in destinations around the world.
Explore Excursions
Corsica with steep, gray cliffs overlooking the Mediterranean and sandy beaches attracting summer visitors, is a French-governed island sometimes confused with Sardinia and Sicily, Italian islands to the south. Fortunately, all three islands share the same love for good wine, food and sun-splashed beaches.
Sponsored Content
The Islands of Tahiti offer a range of captivating activities for travelers with diverse interests, from hiking to breathtaking waterfalls, riding horses on secluded beaches; swimming with sharks; or immersing in Polynesian culture through traditional dance, music and art. For watersports enthusiasts, the crystal-clear lagoons offer exhilarating experiences like surfing, kiteboarding and paddleboarding. And if you're looking to relax, the pristine beaches, overwater bungalows and tropical sun offer the perfect setting. With 118 islands and atolls to explore, island hopping is an excellent way to experience the full diversity of The Islands of Tahiti. With its blend of adventure, culture and relaxation, The Islands of Tahiti offer a truly unique travel experience.
If you're ready to do a little holiday catch-up with your besties, make a beeline for Conrad New York Downtown. The lobby metamorphosed into a holiday forest of heavenly scented, decorated Virginia Spruce trees. Make your first stop ATRIO Barista Station in the lobby for a complimentary hot spiced apple cider (until Dec. 3) or hot chocolate (Dec. 22­–24).