For the third consecutive year, Global Traveler recognizes those who raise the bar on the 5-star travel experience with the Airline of the Year and the Hotel of the Year awards. The 2013 winners of these esteemed awards are Etihad Airways, Airline of the Year, and The Address Hotels + Resorts, Hotel of the Year.
A selected panel of Global Traveler employees and Advisory Board members chose the winners based on information provided by the individual airlines and hotels, outside research and experience.
Airlines and hotels are invited to participate, and only those invited can be considered for the honor. Participants fill out an application and submit pertinent information including financial data, occupancy rates, load factors, on-time figures, safety records and menus. Airlines and hotels that do not submit the required information are evaluated solely on independent research. Once an airline or hotel is selected, it is ineligible to participate for three years. This year, a total of 25 airlines and 33 hotels were asked to participate. The selection event took place Sept. 12, 2013, at Philadelphia's Union League.
"This is the third year for the Airline of the Year and Hotel of the Year awards. While we value what our readers feel is best, the team at Global Traveler and the Advisory Board take this to the next level with an insider's view of what makes an airline or hotel best," said Francis X. Gallagher, publisher and CEO, Global Traveler. "After reviewing the submissions from each airline and hotel, we not only have a sense of the experience of flying on and residing at these brands, but we also understand what makes them tick and how they achieve greatness. This is truly an inside view of what makes the outside product so different and worthy of these accolades."
We are pleased to introduce the 2013 Airline and Hotel of the Year winners.
Etihad Airways: Airline of the Year 2013
The national airline of the United Arab Emirates, Etihad Airways is hailed for providing discerning travelers with the highest standards of service and warm Arabian hospitality. The innovative airline earns the Airline of the Year 2013 award for its continuous drive to provide world-class comfort and a variety of unique amenities.
Whether flying Diamond First Class or Pearl Business Class, passengers are wowed from beginning to end. The first-class cabin features fully flat beds in personal suites that envelop guests in their own sanctum of intimate luxury and tranquility. After preparing for bed with slippers and comfortable sleeper suits in a special luxury changing room, passengers can slip into a restful slumber with a silk and cotton duvet, fitted sheets, cozy blankets and full-sized pillows.
Etihad's luxurious business class on its wide-body aircraft offers direct aisle access to each passenger in a 1-2-1 configuration and includes a privacy shell around each flat-bed seat for added space and comfort.
Conducive to working while in transit, all seats are equipped with power sockets to charge devices, as well as sockets for USBs, Ethernet and audio jacks. Guests in each cabin can immerse themselves in E-BOX, Etihad's state-of-the-art in-flight entertainment system with more than 675 hours of entertainment on demand. To stay in touch while flying, Etihad is rolling out high-speed broadband mobile services across its fleet.
The carrier takes in-flight dining to new heights with its "Inspired Service" concept, offering first- and business-class passengers customized gourmet experiences. A classically trained chef provides 5-star restaurant-style service to those flying first class by tailor-making dishes to suit each guest's tastes and preferences. In business class, a dedicated food and beverage manager recruited from some of the world's most reputable fine dining restaurants offers informed suggestions on which dishes and boutique wines guests may like on the menu. The airline is committed to using local ingredients from the U.A.E. in its dishes wherever and whenever possible.
Flights to the U.A.E. can be long and feel even more so with crying, screaming babies and children on board. To bring serenity to the skies and give mom, dad and all the people around them a break, Etihad introduced a Flying Nanny program for all its longhaul flights. Orange-aproned nannies trained in child psychology and sociology are on call to feed and entertain children in all classes with tours of the plane, hand puppets, origami, face painting, magic tricks and games.
In addition to making travel family-friendly, Etihad strives to make it environmentally friendly. To limit its carbon footprint, the airline is a founding partner of the Sustainable Bioenergy Research Consortium, dedicated to identifying commercially viable pathways for the production of sustainable alternatives to fossil-based aviation fuel.
Members of the Etihad Guest frequent-flyer program can take advantage of many valuable benefits and earn miles with more than 170 hospitality, financial, retail and real estate partners and 17 airline partners. Collecting points allows travelers to move up through the tiers of the program — Etihad Guest, Etihad Guest Silver, Etihad Guest Gold and Etihad Guest Gold Elite — and redeem points on flights, vacations, jewelry, electronics and much more using the exclusive Etihad Guest Reward Shop, featuring more than 6,000 products.
Members can also donate miles to carbon reduction projects around the world. In 2012, enough miles were donated to offset approximately 916 tons of carbon dioxide and support projects in Cambodia, Uganda, India and China.
Etihad couples top-notch products and services with an expansive and continually growing route network that offers service to 94 destinations in 45 countries, including four North American gateways in New York (JFK), Chicago (ORD), Toronto (YYZ) and Washington (IAD). High-flyers who wish to travel in luxury between North America and Abu Dhabi will have more options when the airline introduces non-stop service from Los Angeles June 1, 2014.
To support its ever-expanding route network, the carrier continues to grow its fleet. Etihad currently operates a fleet of 82 Airbus and Boeing aircraft and has more than 80 aircraft on firm order, including 41 Boeing 787-9 Dreamliners and 10 Airbus A380s, the world's largest passenger aircraft.
Creator of the world's first airline equity alliance, Etihad spent more than $1 billion in bolstering international partnerships through minority investments in various carriers. The fast-growing airline holds shares in Aer Lingus, airberlin, Air Seychelles and Virgin Australia and will complete a 49 percent acquisition of Air Serbia in January 2014 and 24 percent of India's Jet Airways, subject to regulatory approval. Customers of each airline can earn and redeem mileage points across the Etihad equity alliance.
"We are delighted to be voted 'Airline of the Year,' 'Best Airline for International First Class' and 'Best Airport Lounges' by Global Traveler, one of the world's foremost industry surveys and indicators of the true brand leaders among airlines. It's very special for everyone at Etihad Airways to come first in three categories in our 10th year of operations and the 10th year of the Global Traveler awards," said James Hogan, president and CEO, Etihad Airways. "In a short period of time, Etihad Airways has established a global reputation for style, service and hospitality, and this recognition, especially in a market as competitive as the U.S., will help take the Etihad Airways brand even further."
Congratulations to an airline continually expanding its horizons and raising the standard of luxury; we are pleased to celebrate your win as the Airline of the Year 2013.
AIRLINE OF THE YEAR 2013
Etihad Airways
HONORABLE MENTION
United
Delta Air Lines
China Airlines
The Address Hotels + Resorts, Emaar Hospitality Group: Hotel of the Year 2013
Operating a portfolio of the world's foremost hotels in the United Arab Emirates, The Address Hotels + Resorts sets the gold standard in luxury hospitality with its unrivaled service and the best of Arabian luxury. Marking its fifth anniversary of inception this year, the 2013 Hotel of the Year prides itself on a "one size fits one" strategy that makes the personalized comfort of guests its highest priority.
With the philosophy of "Where Life Happens," The Address offers first-class hospitality to all guests, whether business, leisure or group travelers, and endeavors to make each of its five iconic properties in Dubai an ideal destination for doing business, socializing and relaxing.
Whichever Address guests stay in — The Address Downtown Dubai, The Address Dubai Mall, The Address Dubai Marina, The Palace Downtown Dubai or The Address Montgomerie Dubai — they are taken care of from the moment they arrive in the United Arab Emirates with superb amenities. These include airport VIP welcome service on arrival, a private airport desk in Dubai International Airport, private limousine transfers with complimentary WiFi and personalized reception service.
All properties cater to the business traveler with distinctive meeting amenities, including complimentary WiFi, dedicated event planners, 24-hour business lounges and a range of cutting-edge meeting rooms and state-of-the-art ballrooms designed to maximize views of Dubai's world-renowned attractions. Floor-to-ceiling views of the majestic Burj Khalifa and the dancing Dubai Fountain from venues at The Address Downtown Dubai provide an inspired backdrop for meetings. Guests at The Address Montgomerie Dubai can encourage corporate team building with colleagues and take clients for golf on one of Dubai's most celebrated courses.
In addition to excellent business facilities, each hotel pampers guests with award-winning spas and offers unique leisure facilities. For an urban escape, guests at The Palace can indulge and relax in new spa cabanas nestled at the edge of the tranquil Burj Khalifa Lake. Attached to the famed Dubai Mall, The Address Dubai Mall provides the assistance of a personal fashion advisor and direct access to more than 1,200 stores, including the world's top fashion boutiques.
Classic to contemporary, the several food and beverage outlets in each of the properties reflect Dubai's credentials as a global culinary destination, offering first-rate cuisine from all over the world. For a taste of the Middle East, The Address Dubai Mall satiates taste buds at Na3Na3, one of the city's best Arabic restaurants. To unwind after a long day, guests at The Address Dubai Marina can relax under the stars while savoring flavors from the Mediterranean to the Far East at Shades, a new lounge overlooking the property's infinity pool with views of downtown Dubai. The Address Downtown Dubai recently opened CUT, Wolfgang Puck's award-winning, modern American steak restaurant.
While striving to deliver comfortable elegance and unique experiences, The Address is also focused on providing earth-friendly luxury and integrating environmental sustainability throughout its business practices by actively recycling and reusing materials and energy.
The 5-star premium brand of Emaar Hospitality Group expects to grow its geographic footprint and bring its superlative service to more properties in key cities and tourist destinations in the Middle East, North Africa, India, Asia and Europe. Emaar Hospitality's portfolio also includes Vida Hotels and Resorts, Arabian Ranches Golf Club, Dubai Polo & Equestrian Club, Dubai Marina Yacht Club, Nuran Serviced Residences and lifestyle dining outlets.
" 'Best Hotel Chain in the Middle East' — this is what The Address Hotels + Resorts aspired to achieve when the brand was launched five years ago. We started out with a bold ambition — to change the hospitality landscape of Dubai for leisure and business travelers by building on our philosophy of 'Where Life Happens,' which offers each visitor segment an extensive array of options to complete their stay. This journey began with the launch of The Address Downtown Dubai, our flagship property located in 'The Center of Now,' Downtown Dubai, which over the last five years has evolved into one of the most sought-after properties in the global circuit, paving the way for local, regional and international expansion. The honors bestowed by Global Traveler are a testament to the benchmark that the group has set in the industry," said Philippe Zuber, chief operating officer, Emaar Hospitality Group.
This distinguished collection of hotels is defined by its promise to cultivate a truly personalized experience at each Address with first-rate guest amenities, modern facilities, inspiring meeting rooms and vibrant dining venues. Steeped in the utmost luxury and the finest hospitality, The Address Hotels + Resorts is worthy of this honor. Congratulations to the Hotel of the Year 2013.
HOTEL OF THE YEAR 2013
The Address Hotels + Resorts
HONORABLE MENTION
The Ritz-Carlton
Four Seasons
Hilton Hotels
Posadas Group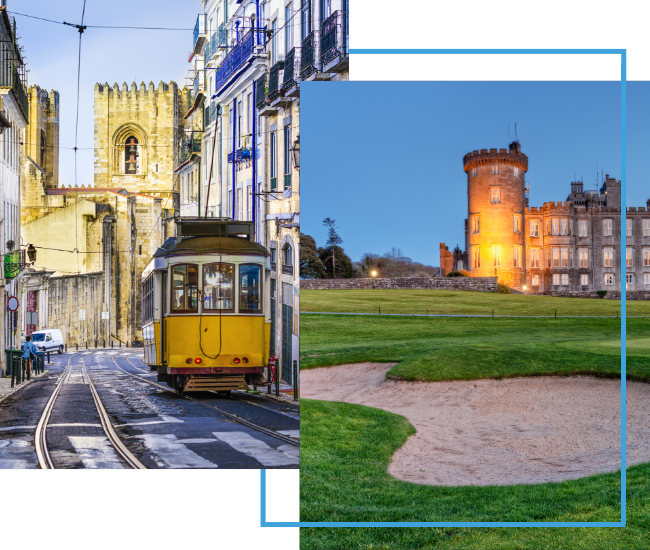 FX Excursions
FX Excursions offers the chance for once-in-a-lifetime experiences in destinations around the world.
Explore Excursions
There may not be snow in Los Angeles this season, but Waldorf Astoria Beverly Hills is certainly full of the holiday spirit, with Christmas, Hanukkah and New Year's events happening in the hotel's gorgeous event spaces.
Sponsored Content
Learning more about our readers' travel habits and preferences ensures Global Traveler delivers the content you desire. As the travel industry has adapted and changed over the last few years, it's more important than ever to connect. To best meet your short- and long-term travel content needs, please help us!
Looking for fun things to stuff into the toe of a few holiday stockings? Here are some great choices: