Name: Mark Schwab
Title: Chief executive officer
Company, city: Star Alliance; Frankfurt, Germany
Number of employees: 65 from more than 20 countries
Recent project: Securing Heathrow Terminal 2 as the new London home for Star Alliance
First job: Management trainee, Pan Am, Rio de Janeiro
Little-known fact about you: I'm an American Civil War buff.
Mark Schwab's Business
Essential business philosophy: Deliver the customer promise on a consistent basis across our global and diverse network.
Best way to keep a competitive edge: Engage customers so you know what they really want. Equip your employees so they can deliver on the promise.
Yardstick of success: Continually improving our customer proposition on a global scale: for example, our new lounge at Tom Bradley Terminal at Los Angeles International Airport, opening soon; or bringing all of our member carriers together in the new state-of-the-art Terminal 2 at London's Heathrow Airport.
Mark Schwab as a Traveler
What is the most important item you take when traveling? My iPad, to stay connected with work and family
How do you spend your time on board? Talk to customers and crew. Clean up the "inbox." Get some sleep!
What is your favorite restaurant in the world? The French Laundry, Napa Valley
What is your favorite destination in the world? The Golden Triangle: Myanmar, Vietnam, Laos and Thailand
About Your Star Alliance
What is the business concept behind Star Alliance? Star Alliance was founded in 1997 by five airline CEOs, creating the world's first global airline alliance for the international business traveler. Today, our business proposition is as valid as ever, as no one single airline can offer worldwide travel for today's globalized business community. Being able to reach all corners of the Earth is essential, and we have therefore placed great emphasis on providing a global network and growing in those markets where international business is expanding. A prime example is EVA Air from Taiwan, our newest member as of this summer. Centered on its Taipei hub, its network further strengthens our presence in Asia, with a particular focus on better access to the growing traffic across the Taiwan Strait.
Why should travelers choose to fly with Star Alliance members? Our 600 million annual customers have a choice of 28 airlines offering seamless global travel to more than 21,900 daily flights to 1,328 destinations in 195 countries.
Our customers receive boarding passes for the entire journey at the airport of origin with baggage checked through to the final destination. Participating in any of our airlines' frequent-flyer programs enables customers to collect miles and gain status. Miles can be redeemed for travel on any member carriers as well as for upgrades on most member airlines.
Those who travel the most are rewarded with Star Alliance Gold Status, which translates into receiving priority waitlist and reservations, extra baggage allowance, access to more than 1,000 lounges across the globe, priority boarding and priority baggage delivery.
What is the most challenging aspect of your role as CEO? Keeping our diverse membership around the globe engaged and on the same path. This can be challenging but is also the most satisfying aspect of my work. The airline business is a tough, highly competitive and ever-changing industry, so at Star Alliance we are always driving to create bottom-line value for our members that they can't otherwise generate on their own.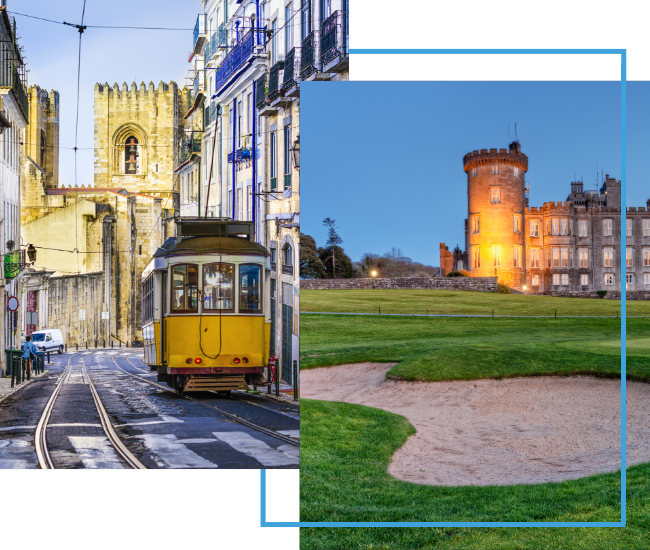 FX Excursions
FX Excursions offers the chance for once-in-a-lifetime experiences in destinations around the world.
Explore Excursions
Less than five years ago the world's first hybrid cruise ship, Hurtigruten Expeditions' MS Roald Amundsen, set sail for Antarctica in November 2019 with 450 passengers. The battery-hybrid-powered ship, named for the first man to cross the continent and reach the South Pole, was built specifically for voyages in polar waters. Its battery-hybrid power reduces the ship's consumption and CO2 emissions by 20 percent compared to equally sized ships.
Sponsored Content
IHG Hotels & Resorts is thrilled to announce the launch of a new mobile product feature for members: IHG Wi-Fi Auto Connect. This feature is now available exclusively in the IHG One Rewards mobile app for both iOS and Android users and will automatically connect IHG One Rewards members to WiFi upon arrival at more than 5,000 IHG hotels worldwide — no separate passwords or log-ins needed. This is in addition to the exciting benefits of being an IHG Business Edge member. IHG Business Edge provides small- and medium-sized businesses access to a user-friendly portal that displays comprehensive spending and savings data while providing the convenience of direct booking with a guaranteed discount.
A few months ago, I flew Polaris business class on a United flight from Dulles (IAD) to Paris (CDG). It was only when I got to my hotel in Paris I realized that I didn't have my iPad or its bag or accessories. Since I had been working on it in the restaurant in the Polaris lounge and then went directly to the gate, I knew I either left it propped up on my table when I packed up or in my business-class seat. But what was the best method to alert the airline about my careless mishap and (hopefully) retrieve it? With spotty data and WiFi, searching for information on my phone was frustrating and slow. Here's what I learned from the anxiety-inducing experience (and unexpected ending) about what to do if you leave something behind on your flight: