Asked to name the Asian city that is one of the world's busiest container ports, the second-largest city on its home island and the host to the 2009 World Games, most Americans draw a blank. A thriving modern center for shipping, fishing, manufacturing, refining, shipbuilding, technology and other light and heavy industries, Kaoshiung, Taiwan, has a low — but growing — profile.
With the natural breakwater of Cijin Island protecting its seven-mile long harbor, the bustling seaport of a million and a half people is located on the west coast of the former Formosa, 1,250 miles east of the China mainland and and 90 miles south of the capital city, Taipei. Kaohsiung (pronounced more or less GOW-SHUNG) is known as Taiwan's harbor capital, with ferries, ships, naval vessels and small fishing boats crowded into its 100 docks.
Until supplanted by mainland ports, as recently as 2007 it was rated the sixth-largest container facility in the world. It was 16th-century Dutch invaders who recognized the potential of the Ming settlement, built Fort Zeelandia and established a prosperous trading center for bananas, citrus fruits, fish, peanuts, pineapples, rice and sugar produced on southern Taiwan's coastal plain. The Europeans were soon expelled, and various Taiwanese and Chinese peoples governed the city until Japanese occupiers moved in (1895–1945) and further developed the port and industry. The flourishing harbor city (at that time called Takao) became the strategic base for Imperial Japan's Asian and Pacific campaigns.
Regained by the Chinese after World War II, the heavily bombed port was restored and emerged rapidly as one of the major commercial centers of the Republic of China. Successfully attracting foreign investment to process locally purchased raw materials for export, Kaohsiung developed petroleum and sugar refining, a fertilizer factory and brick and tile kilns. A steel mill, shipyard, aluminum factory, petrochemical complex and other industries developed on the waterfront in Linhai Industrial Park. But excessive, unrestricted development led to perilous conditions.
Beginning in the late 1990s, Mayor Frank Hsieh (later Taiwan's premier) orchestrated a period of urban renewal with central planning around the environmentally sensitive principle of creating an "ecological city." Overhauling the port, reclaiming neighborhoods, improving water quality and setting up a rapid transit system, city fathers transformed Kaohsiung from an industrial sprawl into an attractive modern metropolis.
Inaugurated in 2008, Kaohsiung Rapid Transit subway lines alleviate excessive automobile traffic, conveying commuters between spacious art-filled stations, highlighted by the massive, colorful curved Dome of Light mosaic mural in the Formosa Boulevard KRT station. A light rail line circling the city center is approved and pending construction.
Most pivotal was the revitalization of the Love River. Once so putrid and polluted that pedestrians couldn't even walk beside it, the river flowing through town has been cleaned and transformed into an urban centerpiece with an attractive tree-lined promenade featuring lawns, bookstores, museums and restaurants. The river is now considered not only a beautiful scenic location but is promoted as "a place that represents the successful persistent effort of the citizens to improve the environment."
Besides taking steps to regain its shipping prominence by upgrading the harbor and developing it into a free-trade and multifunctional area, Kaohsiung has undertaken master plans devoting large-scale public investments into the transition from traditional canning and manufacturing to a range of contemporary industries.
Situated on an island that is emerging as a leading manufacturer of IT products — Acer's Aspire One netbooks, Asus computer hardware, HTC's personalized cell phones — Kaohsiung's pro-business ambience has created a Taiwanese high-tech corridor with additional science and industrial parks and sea-air links accommodating biotechnology, photo-electrics and aircraft manufacturing.
In addition to technology, filmmaking and tourism are entering the economy. To encourage filmmakers (Taiwan is director Ang Lee's home island), the city has set up a production support center providing monetary grants, subsidies, equipment, professional crews, screening resources, audition services, film editing and administration spaces.
Touting its agreeable climate, sunny for most of the year with comfortable ocean breezes, the city invites tourists to nearby parks, beaches, malls, temples and historic sites. Kaohsiung's frequent festivals celebrate lanterns, dragon boats, the ocean, music, film, container art, sculpture and the Chinese New Year. Medical tourism is also an emerging business; hospitals fitted out like fancy hotels with spas, cafés and salons offer treatment and beauty procedures.
With its high-quality location and skilled labor force, Kaohsiung is determined to emerge as a world-class city, one with an internationally noted household name.
---
Diversions
Both banks of the Love River bustle with activity all day long, but at night the promenades light up with outdoor cafés and tea stands playing rock and jazz music and serving fruit and yogurt concoctions, green tea and Taiwanese "bubble tea," plus cocktails, soft drinks and Tsingtao and Taiwan beers. Several of the city's museums are steps from the riverbanks, and there are 60-minute cruises on the (inevitable) "love boats."
Visitors are advised to take in the vibrant activity at the Liouhe Night Market (Liouhe Second Road to Zihi Road) with rows of vendors selling souvenirs and snack foods — seafood congee, papaya milk and candied strawberries on a stick are favorites.
Two must-see modern buildings are the super-luxe Dali Galleria — housing Louis Vuitton, Prada and Gucci within its curved façade, which pulsates at night with a psychedelic neon light show — and architect Toyo Ito's 2009 World Games Main Stadium with its internationally acclaimed coiled python design and flowing roof lined with solar panels that symbolize the city's green awareness.
---
Info to Go
Kaohsiung International Airport (KHH) is 20 minutes from the city center and readily reached by taxi, scooter or the KRT Red Line. Taipei City is 90 minutes away on the Taiwan High Speed Rail Line. The city-wide Public Bike Rental System has locations at subway stops and scenic sites around town.
---
Lodging
Ambassador Hotel Kaohsiung
Perched on the banks of the Love River, the elegant Ambassador combines sophistication and recreation. Rent city bicycles right outside. 202 MinShen Second Road, tel 886 7 211 5211 $$$$
Grand Hi-Lai Hotel
Named Best Business Hotel in Taiwan, this 5-star hotel has over 540 guestrooms, 13 international restaurants and meeting and banquet facilities. 266 Cheng-Kung First Road, tel 886 7 216 1766 $$$$
Splendor Hotel Kaohsiung
Occupying floors 37–70 of the Tuntex Sky Tower, this 5-star offers spectacular views from guestrooms and the 75th-floor observation deck. 37-85F, 1 Tzu-Chiang Third Road, tel 886 7 566 8000 $$$$
---
Dining
Because Chiang Kai-shek's fleeing followers brought along chefs from all regions of the mainland, Taiwan is known as "the paradise of gourmet food for eight kinds of cuisine."
Dongpo Drunken Moon
Sample classical Song Dynasty and Yangtze Valley dishes such as Su Dongpo stew and Drunken Moon rice wine chicken. 491 Mingchen First Road, Sanmin District, tel 886 7 397 9397 $$$
Toong Mao Chiang Che Seafood Restaurant
This innovative restaurant features traditional Chiang Che cuisine. Try crispy braised crucian carp with sauce of vinegar, rice wine, sugar and soy sauce. 2F, 393 Cisian Second Road, tel 886 7 282 626 $$
Wan-san Restaurant
Originator of the "hundred-dollar stir-fry." Delicious pan-fired, stir-fried, steam-braised scallops and clams are served like tapas for 40 cents a dish. 126 Jhongjihou Second Road, Cijin District, tel 886 7 571 6073 $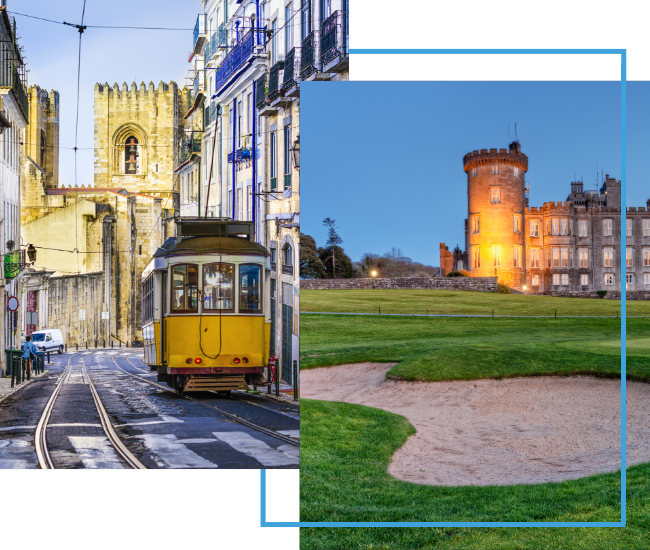 FX Excursions
FX Excursions offers the chance for once-in-a-lifetime experiences in destinations around the world.
Explore Excursions
There may not be snow in Los Angeles this season, but Waldorf Astoria Beverly Hills is certainly full of the holiday spirit, with Christmas, Hanukkah and New Year's events happening in the hotel's gorgeous event spaces.
Sponsored Content
Learning more about our readers' travel habits and preferences ensures Global Traveler delivers the content you desire. As the travel industry has adapted and changed over the last few years, it's more important than ever to connect. To best meet your short- and long-term travel content needs, please help us!
Looking for fun things to stuff into the toe of a few holiday stockings? Here are some great choices: