Bruce Lee is watching. With his back to the skyscrapers of Hong Kong Island, which form an irregular wall of glass and steel on the far side of the pungent width of Victoria Harbour, he stares unblinkingly from a granite pedestal. His body, rigid in bronze, is primed for action; muscles taut, legs splayed balletically, arms poised for defense or attack.
In front of him on the Avenue of Stars, a paved walkway that juts out into the harbor, six elderly people — two men, four women — maintain a similar stance. To the warble of Chinese music, they shift their weight from foot to foot in perfect unison. They each raise one arm up and pull the other down to their sides. They twist the raised palm. They step forward. They lean back. The choreography is executed slowly, with controlled grace.
It is a morning ritual that is replicated in public spaces throughout the crowded mainland district of Kowloon. The relentless bustle of the city momentarily recedes. The cacophony of traffic, of radios blaring from open apartment windows, of squabbling market traders, of barking dogs, fades. All senses are invested in each purposeful movement. For these few minutes, the stresses of age and of the modern world are conquered by tai chi.
Outsiders tend to regard tai chi as a slow-motion imitation of a Chinese martial art; a harmless daily diversion for sprightly seniors. The reality is more complex. There are five main schools of tai chi with roots that reach back centuries into the remote, misty mountains of the Chinese hinterland. From these five basic forms, many more styles have evolved. Some are athletic and combative, others are elegant and meditative.
The most popular version of tai chi is the Yang style, which incorporates an array of poetically named postures (White Crane Spreads Its Wings; Parting Wild Horse's Mane). In a typical session, practitioners progress through a sequence of postures. A 16-posture sequence will take two minutes to complete, while a 103-posture sequence takes around 30 minutes.
On this humid morning, the six people on the Kowloon waterfront move through their long sequence without breaking a sweat. They keep their breathing deep and regular. They twist, they turn. Every posture flexes particular sets of muscles. The whole routine is designed to keep the body supple and strong.
The benefits are not only physical. Tai chi requires supreme concentration, unifying mind and body with an intensity that few other activities achieve. For the young Bruce Lee, it possibly provided salvation.
Although he had been born in San Francisco, Lee's parents returned to Hong Kong when he was still a baby, settling in Kowloon. As he reached his teens, Bruce started to get into fights, and his father decided that his boy needed the personal discipline that tai chi could provide.
Young Bruce was indoctrinated into the Wu style, which helped to provide the foundation for the distinctive form of kung fu that he would make famous in his movies. Generations of young men have celebrated Lee's fighting prowess, yet when his fighting set-pieces are slowed down, the fundamentals of tai chi are clear to see.
In the shadow of Bruce Lee's statue in Kowloon, the duality of this seemingly innocuous martial art becomes apparent. Out in the harbor, a traditional junk sails in front of skyscrapers and gaudy advertising billboards. Modern China is built on duality. As the seniors wind down their routine, the kung fu master maintains his pose, perfectly balanced between serenity and aggression, youthful vigor and timelessness.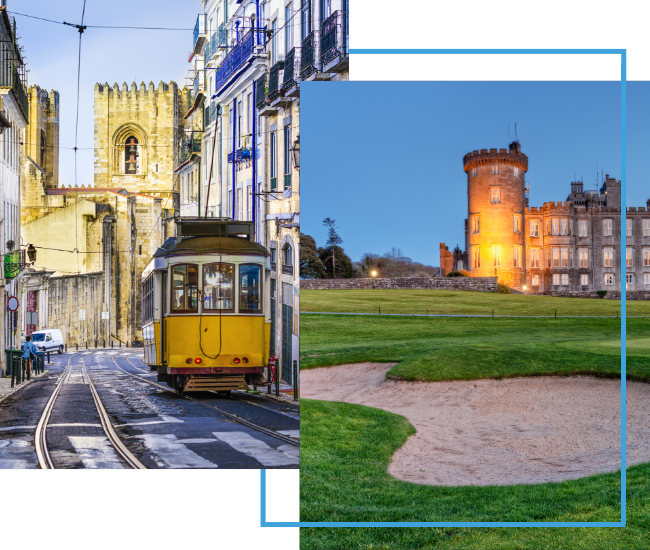 FX Excursions
FX Excursions offers the chance for once-in-a-lifetime experiences in destinations around the world.
Explore Excursions
Think of Tokyo and your mind may wander to the neon signs and bustling crowds of Shibuya and Shinjuku, or the tranquility of the Meiji Jingu shrine, but this huge city offers much to those who explore away from the main tourist areas.
Sponsored Content
The Saronic or Argo Saronic Islands of Greece call travelers to explore its seven small islands and islets brimming with history, natural sites and more. With most easily accessible by boat, the islands' proximity to ports of Athens make the Saronic Islands an ideal destination for those preferring shorter boat rides. In fact, trips from Athens ports to the islands take only between 10 minutes and two hours, depending on the island you choose, making them perfect for day or weekend trips. From Piraeus port, you can access Hydra, Spetses, Aegina and Poros directly. Come explore these stunning islands with us and find the inspiration to plan your next trip to these islands. Hydra Hydra town curves around a slope overlooking the Argosaronic Gulf like an amphitheater and is considered one of the most romantic destinations in Greece. Most unique to the island is its lack of vehicles. People on the island get around on mules and donkeys as well as water taxis, making for a peaceful and laid-back day. Hydra lies a two-hour ferry ride from Piraeus port in Athens.
Automotive museums of all sizes will always capture the imaginations of car and racing aficionados. However, the best deliver a lot of substance beyond the machine itself. Some place an emphasis on science and technology or history, while others display iconic cars from film and television. Museums established and operated by the world's top automakers (think Mercedes, BMW, Audi and Porsche in Germany, and Toyota, Honda and Nissan in Japan) have built-in followings.