For decades, the Belize Barrier Reef — the longest in the Western Hemisphere and one of the most pristine in the world — was the main attraction of this small Central American country. That's what first attracted me to Belize: 185 miles of unspoiled reef lying under warm water as clear as gin, with coral gardens and marine life as wild and colorful as LeRoy Neiman paintings — and a lifetime's worth of dive sites.
But in recent years savvy travelers (including me) have discovered the "other" Belize, the part above the waterline — a treasure-trove of glorious beaches, ancient Maya ruins, back-to-nature jungle experiences and enough adventures to keep a modern-day Indiana Jones busy for, well, a lifetime.
First, a quick geography/history lesson. The independent country of Belize is tucked into the elbow of land where Mexico joins Guatemala, with the western Caribbean Sea caressing its lovely beaches. Belize was once part of the extensive Maya empire. It has a wealth of archeological treasures,some of which have been wrested from the jungle and are open to tourists. Many more lie shrouded in vegetation, awaiting discovery and excavation.
For generations, descendants of the ancient civilizations have tried to guard the country's natural and historical riches. More recently, the Belize government realized that discovery by tourists — though it is most welcome and a shot in the arm for the economy — places the country's treasures in peril. At risk of being "loved to death" are the barrier reef, the hemisphere's most extensive cave system, the Maya ruins and the sensitive rainforests that shelter endangered jaguars and hold the cures to many of the world's ills.
That's why this tiny country's leaders have placed the greatest land mass in the region under protected status and are trying to address the threat that mangrove cutting for development poses to the barrier reef support system, which is on UNESCO's endangered list.
The country recently hosted the World Conference for Responsible Tourism and is establishing partnerships with conservation groups and environmentally friendly properties. In early 2009, the government launched a $13.3 million sustainable tourism plan designed to ensure growth in a manner that is economically, environmentally and socially sustainable.
The plan includes infrastructure development in four of the country's most popular tourist destinations — San Ignacio in the Cayo District, Placencia in the Stann Creek District, San Pedro in Ambergris Caye and Belize City.
San Ignacio attracts archeologists, Peace Corps workers and adventure-seekers. The city resembles America's Old West, with wooden structures lining narrow streets, but day excursions explore attractions that are pure Belize — tubing through caves filled with relics from Maya occupation, canoeing on the Macal River, visiting the facility where blue morpho butterflies are raised and watching the 600 species of birds that inhabit or migrate through the region. Chaa Creek and DuPlooy Lodge are among the eco-lodges located there.
Ambergris Caye, a short hop from Belize City, is a 25-mile-long island on the northeast coast of Belize. San Pedro, the island's main town and the country's acknowledged party central, bustles day and night in a 1960s-era time-warp of bare feet, bare midriffs, long hair and lively music. The beaches are beautiful, the resorts comfortable, and a kayak will take you to shady mangrove trails and interesting snorkeling offshore.
The most popular excursions from San Pedro are guided snorkeling and diving trips to the Hol Chan Marine Preserve and Shark-Ray Alley, areas teeming with fish life. Hol Chan has a "don't touch" policy, but at Shark-Ray Alley, where boaters have cleaned fish for centuries, I dropped over the side of the boat into a swarm of expectant stingrays, fish and 4-foot-long nurse sharks that welcomed tummy rubs. I'm not a fan of critter-feeding, but this is a long-established practice and a fun tourist attraction. Ambergris Caye is one of the most accessible "civilized" destinations in Belize, aside from the cruise ship port of Belize City.
The rest of the country is a different story, one laced with adventure but with ample creature comforts at remote eco-lodges. Boarding a four-seater single-engine plane, we set off for a dot on the map called Gallon Jug. Belize's inland road system is rudimentary, so private air services are the best way to get about the country, and a fun way at that.
I looked down with satisfaction at the unbroken emerald jungle beneath our wings, indulging in that Indiana Jones fantasy. What lay below us was a different world, an expanse of unbroken vegetation capable of swallowing us and our small craft. So much land, so few people. Belize's population density is about 24.4 people per square mile — if they were all spread out. In reality, more than half are residents of a handful of major cities and the rest are clustered in coastal villages.
Amazingly, more than a million Maya once occupied this region. Every arable acre was tilled, and limestone cities and temples reached toward the sky. That vast, sophisticated world now lies smothered in jungle. As we flew over it, the closing scene of Planet of the Apes flickered through my mind — the moment when you realize you're looking at the remains of New York City.
The green velvet foliage finally revealed a brown slash that was the Gallon Jug landing strip. A jovial driver transported us the five miles to Chan Chich Lodge, a cluster of wooden, thatch-roofed buildings built using non-invasive Maya techniques. The resort lies on the lower plaza (too damaged for preservation) of an important Maya city that was looted for jade long ago but still draws archeologists from around the world.
Several large hummingbirds flew ahead to our cabana, attracted by a curtain of red flowers that screened a hammock swaying on the wraparound porch. Across from the cabana towered a grass-covered burial mound behind which I discovered a screened swimming pool and hot tub bordered by exquisite native orchids. Shortly after sunset, a group of howler monkeys began a cacophonous serenade which lasted through dinner in the open-air restaurant but mercifully subsided by bedtime.
Chan Chich is surrounded by a private wildlife refuge of more than 250,000 acres which supports the largest density of the five cat species in Belize and a healthy, vocal monkey population. Exploring the trails around the resort, I saw no cats, but wild ocellated turkeys strutted the paths, spider monkeys darted through the trees and Montezuma oropendola birds warbled from their sack-like nests. There are 356 birds on the resort checklist, many quite rare.
After a few days inland, we boarded another small plane and flew south along the coast to Placencia, a sliver of land connected to the mainland by a thread. In the late afternoon light it was difficult to tell where sea and marshland ended and solid land began. Fortunately, the peninsula (and the Belize coast in general) maintains a comfortable relationship with the ocean at its door, weathering the occasional storm but usually drawing a bye when it comes to hurricanes.
What drew me to Placencia was diving with whale sharks (in the spring) and the opportunity to explore the Monkey River and the Cockscomb Jaguar Reserve. The Monkey River excursion is a leisurely boat/hiking experience spiced with howler monkeys, exotic birds and insects and a plethora of medicinal tropical plants. Visiting the Cockscomb Jaguar Reserve, the first of its kind in the world, is also a jungle trek, but with natural waterfalls and slides, and the chance to see jaguars and other wild felines. When I visited, the big cats were apparently sleeping off the effects of nocturnal hunting, but I saw enough rare animals and wondrous plants to realize how precious this environment is.
In a week I experienced three different faces of this emerging country — Ambergris Caye, where beach, sea and nightlife are important to the experience; Placencia, isolated and peaceful; and the jungle interior around Chan Chich which, like Placencia, attracts an active, upscale clientele attuned to the fragile ecology of the country.
For decades, tourism in Belize was spelled with a capital "D" for diving, but that's no longer true. Knowing that ecotourism will be their economic salvation, Belizeans are providing what today's travelers want most — a unique and exciting experience among friendly, English-speaking people. To that end, the little country is doing a good job of controlling development and protecting its precious rainforests, reefs and indigenous animals. While rainforests are being cut and burned at an alarming rate elsewhere in the world, more than 80 percent of Belize's forests are under government protection.
---
Diversions
Divers will want to dive the Blue Hole on their first visit, just to add it to their bucket list, but the collapsed cave system is most dramatic when seen from the air. Relatively devoid of marine life, the circular cavity drops more than 140 feet straight down, with offshoots leading to grottos hung with stalactites. The areas of the reef beyond the reach of day boats (the realm of dive live-aboards such as the Belize Aggressor) are the most pristine, but there's lots of good diving inside the reef, too.
There are thousands of Maya ruins in Belize, only a few of which have been excavated and restored. And that makes it exciting — ruins in various stages of rebirth, ranging from the monumental Lamanai in the Orange Walk District to simple unexcavated mounds on the outskirts of every jungle resort. No one knows what finds lie underground or in the depths of the jungle.
Evidence of the Maya empire also lies in caves, where spelunkers can view artifacts that range from pottery shards to intact skeletons. Some caves can be accessed on inner tubes, while others require climbing and crawling.
---
Lodging
Chan Chich Lodge
Thatched cabanas on a ruined Maya plaza feature modern comforts and nightly serenades by howler monkeys. Gallon Jug, Northern Belize, tel 800 343 8009, $$$
Kanantik Reef & Jungle Resort
A beach resort with an eco-sensitive conscience and a taste of Rome fostered by its Italian owners. South Stann Creek, tel 877 759 8834, $$$
Lamanai Outpost Lodge
Situated on a lagoon, the lodge is perfect for viewing all the wild things that live in the water or come to drink, and nearby Lamanai ruins. Orange Walk Town, tel 888 733 7864, $$–$$$
---
Dining
Cotton Tree Lodge
Meals are a blend of Belizean, American and European cuisine, featuring produce from an organic garden onsite. Punta Gorda, tel 866 480 4534, $$
The Inn at Roberts Grove
The New York owners fly in steaks, chops, poultry and wine to supplement fresh local seafood and produce. Dine on a candlelit beachside terrace. Placencia, tel 800 565 9757, $$
La Ceiba Restaurant
An award-winning culinary team makes fine use of produce from the resort's organic garden. Meals are served on a delightful patio. Ka'ana Resort, Mile 69-1/4 Western Highway, Cayo District, tel 877 522 6221, $$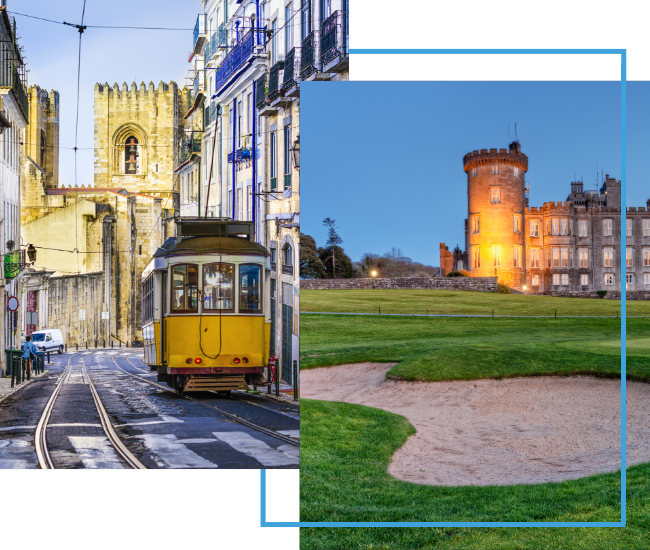 FX Excursions
FX Excursions offers the chance for once-in-a-lifetime experiences in destinations around the world.
Explore Excursions
There may not be snow in Los Angeles this season, but Waldorf Astoria Beverly Hills is certainly full of the holiday spirit, with Christmas, Hanukkah and New Year's events happening in the hotel's gorgeous event spaces.
Sponsored Content
Many small- and medium-sized businesses face time and budget constraints when organizing corporate hotel travel for employees. To address this problem, IHG® Business Edge emerged as a cost-free business travel solution for small- to medium-sized enterprises, offering travel managers exclusive access to enticing perks, handpicked educational resources and comprehensive company travel metrics. IHG Business Edge connects our loyal customers to our portfolio of 5,800 hotels and resorts across 18 brands in more than 100 countries.
Looking for fun things to stuff into the toe of a few holiday stockings? Here are some great choices: