In 1937 poet W.H. Auden published Letters from Iceland, a book- length travel poem written with his traveling companion, Irish poet Louis MacNeice. The destination chronicled in this slim volume is both familiar and completely alien to today's traveler to Iceland; yet, as in Auden's day, the overwhelming experience of this enigmatic island nation remains indelibly linked to its powerful — and fragile — natural environment.
Reopened borders resulted in flocks of curious travelers booking trips to discover Iceland's singular wonders. The largest transportation delivery system in and out of this island nation remains Icelandair. A sustainable journey begins with the airline's ambitious commitment to carbon emissions reductions, with strong policies that include fleet renewal, operational efficiencies and carbon offsetting programs.
In addition to offering travel itineraries and insider information to help make the most of a journey, Visit Iceland's website provides valuable guidance for protecting this singular environment. Conservation laws prohibit damaging delicate moss and lava formations which may take hundreds of years to recover.
The best way to see Iceland, according to Ryan Connolly, co-owner and marketing manager, Hidden Iceland (an environmentally responsible outfitter), is with a local guide.
"Our guides have grown up watching the environment change due to climate change," said Connolly, "from the glaciers retreating, to the drop in puffin numbers, to the change in weather patterns. Gaining that understanding and seeing it for yourself will really change your outlook on how we treat nature. Aside from that, offsetting all your emissions — or using a guiding company like Hidden Iceland who will do it as part of your trip — is a good step to reducing your impact. They will understand the best places to visit without harming the environment and will add a whole extra level of insight into your trip."
While there, quality and environmental labels to look for include the Vakinn label, the Icelandic Tourist Board's official quality and environmental certification program identifying a product or service provider as having met sustainability, environmental or health standards. Other labels include International Organization for Standardization certifications, EarthCheck, Fairtrade, the EU Ecolabel and Green Key.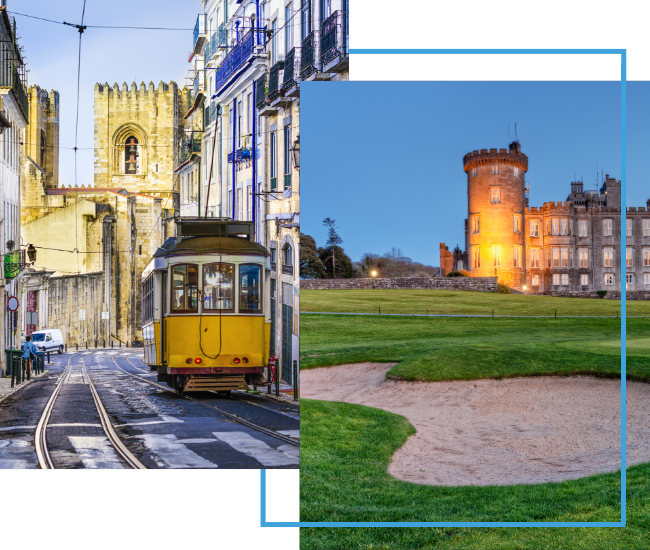 FX Excursions
FX Excursions offers the chance for once-in-a-lifetime experiences in destinations around the world.
Explore Excursions
There is something magical about sipping a glass of local wine while watching the sun slip into the Aegean Sea as the afterglow tinges traditional, white-washed Cycladic houses with glorious shades of rose, purple and gold. Ancient Greeks believed Helios, the Sun God, caused sunsets by driving his fiery chariot into the sea. Standing at water's edge in Mykonos, watching the sky slowly turn from purple to inky black, you almost believe it.
Sponsored Content
In an increasingly digital and interconnected world, the Global Business Travel Association (GBTA) Convention remains an indispensable platform for business travel industry professionals seeking to make the most of the power of face-to-face connections. Taking place August 13–15 in Dallas, the 2023 GBTA Convention provides the unique opportunity for professionals and companies to join visionaries, thought leaders and industry experts for meaningful networking, cutting-edge insights and inspiring innovation.
The prospect of a post-visit treasure hunting session inside the shops of landmark museums such as the Louvre in Paris, the Uffizi Gallery in Florence and The British Museum in London can be irresistible. However, some of Europe's smaller and more unusual museums boast retail spaces with a surprising "wow" factor, often as well-curated as the galleries.