As the legislative capital of South Africa and one of the country's three capital cities, Cape Town bears the moniker Mother City as the oldest city in the country. The second-largest metropolis (behind Johannesburg), Cape Town measures 950 square miles, with a mix of urban and suburban areas among steep, winding slopes up to Table Mountain.
Established by Dutch East India Co. in 1652 as a refreshment station for its ships, Cape Town boasts a busy harbor and natural setting in the Cape Floristic Region. A far cry from its indigenous history, today's modern city includes high-rise buildings and pedestrian malls bustling with locals and tourists. Visitors will discover adventure, culture, culinary arts and stunning landscapes providing spectacular views. The coastal gem consistently ranks as one of the best cities in the world due to its diversity of offerings.
When it comes to scenery, Cape Town never fails to deliver; its varied landscape offers forests, mountains, grasslands, nature reserves and one of the most unique floral biomes in the world, with fynbos and much more. Topping out at 3,563 feet, Table Mountain offers 360-degree views of the city, while Cape Point Nature Reserve provides dramatic scenery with endless ocean views. Stop by one of the world-class beaches from Camps Bay to Diaz Beach, or if you're lucky, encounter endangered African penguins on Boulders Beach. Stop by Kirstenbosch National Botanical Garden to explore 1,300 acres of diverse fynbos flora and natural forest.
Cape Town's mild Mediterranean climate graces the area with long summer days and offers endless adventure year-round. Wander Bo-Kaapto experience the history, culture, music and flavor of the colorful hub on the slopes of Signal Hill, where rows of brightly painted houses, originally built and leased to slaves in the 1760s, occupy the steep cobbled streets. If you're in town Jan. 2, don't miss the annual Cape Town Minstrel Carnival, and be sure to experience the unique flavor of Cape Malay cooking.
As the undisputed culinary capital of the country, Cape Town boasts some of South Africa's most inventive chefs. Due to a history dating to the 17th century, the melting pot of cultures created a local cuisine incorporating fresh fish, bredies (stews), curries, pickles (atchara and sambal), savory snacks and sweet treats such as boeber. Chefs reinvent traditional African, Italian, Middle Eastern, Chinese, Indian and Mexican dishes, offering an extensive array of options.
The area's climate and geography inspired its development as a famous wine region over more than 300 years, culminating today in a top wine-producing destination with more than 500 wineries. To wet your beak and taste a good range of exceptional South African wines, head to the Cape Winelands, located about 25 miles east of Cape Town in the Western Cape. The region comprises small towns such as Stellenbosch, Paarl and Franschhoek (among many others), where you can explore wine routes, wine estates and a lovely wine-tasting experience.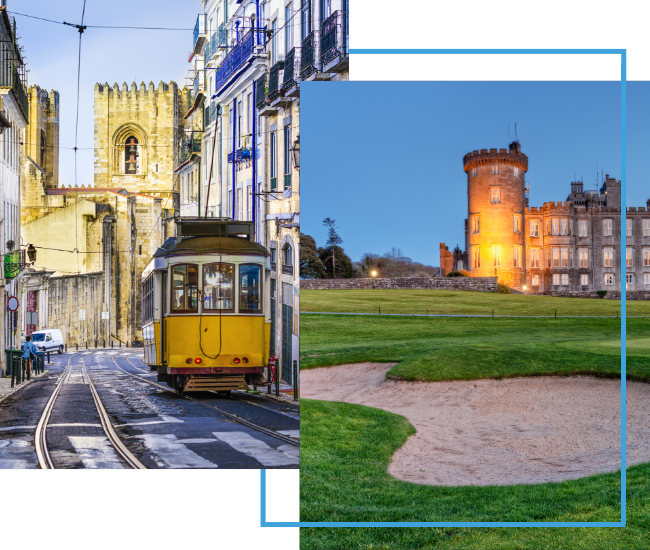 FX Excursions
FX Excursions offers the chance for once-in-a-lifetime experiences in destinations around the world.
Explore Excursions
Think of Tokyo and your mind may wander to the neon signs and bustling crowds of Shibuya and Shinjuku, or the tranquility of the Meiji Jingu shrine, but this huge city offers much to those who explore away from the main tourist areas.
Sponsored Content
Embracing a life well lived often means embracing a life well-traveled. Every journey becomes a canvas for experiences that shape our lives and at the heart of every adventure lies the indispensable companion: quality luggage.
Automotive museums of all sizes will always capture the imaginations of car and racing aficionados. However, the best deliver a lot of substance beyond the machine itself. Some place an emphasis on science and technology or history, while others display iconic cars from film and television. Museums established and operated by the world's top automakers (think Mercedes, BMW, Audi and Porsche in Germany, and Toyota, Honda and Nissan in Japan) have built-in followings.