Rio can be intimidating for the first-time visitor. The maze of twisted bays and soaring peaks challenges your sense of orientation. Make a wrong turn in one direction, and you'll soon come to a standstill at one of many graceful arcs of golden sand; but go in the other direction, and almost before you know it, you've plunged into the depths of the South American jungle. Despite its decades of progress and boomtown advances, Rio is still at heart a jungle city: Few people realize this is the location of the world's two biggest urban rainforest national parks. Aside from problems of navigation, Rio's rush hour is notorious. This patch of urban paradise can turn into a veritable hellhole for regular commuters.
Take a little time to get your bearings, however, and you'll find Rio is actually one of the most manageable of the world's great cities. The key is to identify just what you hope to get out of the "Marvelous City" and to base yourself in the quarter where most of your working and leisure life will take place. There's nothing you could possibly want that cannot be found within a 10-minute walk of Ipanema, for example. This celebrated web of shady lanes — just seven blocks by five — is situated on a picture-perfect sand spit between a lagoon and the sensual curve of the world's most beautiful bay. Ipanema has been described as "the world's most privileged village" yet has the whole hustling, bustling, thriving thrill of Rio de Janeiro at its back. If you prefer to sacrifice beach life for spectacular macaw-eye views over tropical-chic villas and fine restaurants, base yourself in Santa Teresa. If you want a nightlife of samba and cocktails, then vibrant Lapa is more your beat.
The Copacabana Palace was once the only place to be seen staying in Rio. It's been a temporary home to everyone from Eva Perón to The Rolling Stones. While this stately old institution is still the most famous hotel in Brazil, high flyers and movie stars are increasingly switching their allegiance to more intimate beachfront luxury at Hotel Fasano in Ipanema. There are days when the little sidewalk coconut kiosk across the road does a roaring trade to paparazzi waiting for a glimpse of Britney Spears emerging on her balcony. Some business travelers head farther up the beach to Posto 9 for the business-like rooms and efficient workaday atmosphere of Sol Ipanema or the Everest Hotel.
Even Ipanema Beach is divided into bite-sized morsels, and villagers here tend to associate themselves with the area surrounding a specific lifeguard post. Posto 7 is the vivacious surf zone, and at the opposite end of the beach (bordering stylish Leblon), Posto 10 is the laidback family area. Between them are Posto 8 (the gay zone) and Posto 9, where the beautiful people of Rio hang out. Garota da Ipanema (where "Girl from Ipanema" was written) is still possibly the most famous bar in Rio and — although it's considered too touristy for most local tastes — remains a well-known early evening meeting place for caipirinhas and pasties (delicious savory pastries).
For a healthy pre-meeting power breakfast, start your day at the very basic Big Nectar fruit bar. Order vitamin-packed açaí (Amazonian super-fruit), pão de queijo (cheesy dough balls) and one of the mind-boggling selection of fruit juices (try invigoratingly tangy cupuaçu). Tuesday morning is best, when the tropical fruit market takes over the entire plaza opposite.
Casual alfresco dining is the way to enjoy Rio's climate, and Amazônia Soul is a great place to go if you want to impress Cariocas with a chance to try some Brazilian specialties they are unlikely to have tried before. Check out the unforgettable tacacá soup, floating with intriguing globs of tapioca "glue," and vatapá (fish with coconut milk, dried prawns and manioc flour), served with boiled jambu — a plant notable for its bizarre mouth-numbing effect. After dinner, Gustavo, Amazônia Soul's enthusiastic young manager, might offer a small glass of liquor made from jambu.
For more upmarket outdoor dining, reserve a table among the cool white alcoves on the terrace of Balada Mix where local specialties wow your taste buds alongside such unexpected offerings as prize-winning burgers and the delicious trademark juices (cacau/grape comes highly recommended). Churrasco barbecues are a way of life in Brazil, and one of the best places in Rio to sample them is at Porcão (also in Ipanema), where an all-you-can-eat rodízio of some of the best meat you will ever eat costs about $50 per person.
For an imaginative nightcap with a client, hop a taxi from here to Academia de Cachaça, just 10 minutes away at the opposite edge of the super-chic beachfront quarter of Leblon. This bar/museum has a hundred varieties of cachaça, the ubiquitous Brazilian sugar cane "firewater" most commonly served with lemon and sugar as a caipirinha. For cocktails under more stylish circumstances, head for Bar Astor or to Rio's nocturnal nucleus in the Lapa quarter.
In some circles, Lapa's Rio Scenarium ranks among the 10 best bars in the world, and Belmonte in Lapa remains a Carioca institution for its snack-sized empadas (savory cakes — the best stuffed with crabmeat). To really impress a Carioca client with your backstreet knowledge, go around the corner from here to Coelho da Lapa's little hole-in-the-wall alcove, which has become a mecca for the city's caipirinha connoisseurs.
If you have to move between zones, try to do so outside of rush-hour times. It's easy and relatively inexpensive to get around Rio by taxi, and a good metro system runs throughout the city. Since Zona Sul (the southern section where most travelers stay) is along the coastline, buses can be convenient, though they have often been considered hot spots for pickpockets and even armed robbery. While much has been written about Rio's crime wave, things have improved dramatically since the pacification of the favelas (slums) last year. With a little awareness, Rio is no worse than any other big city: An air of confidence and assurance is a major deterrent to street hustlers the world over. Make yourself a confirmed citizen of one of Rio's privileged villages, and you'll quickly feel this once-daunting city is a
Weblinks
Academia de Cachaça
Copacabana Palace
Everest Park Hotel
Everest Rio Hotel
Garota da Ipanema
Hotel Fasano Rio de Janeiro
Sol Ipanema Hotel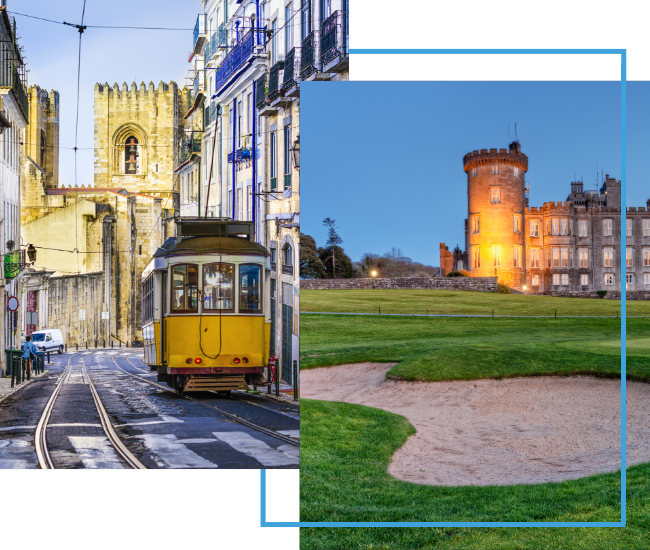 FX Excursions
FX Excursions offers the chance for once-in-a-lifetime experiences in destinations around the world.
Explore Excursions
Red Savannah launched a new series called In the Footsteps of…, which debuts itineraries of well-known figures, the first being Coco Chanel. As Chanel No. 5 celebrates its 102nd anniversary this year, the travel company invites fashion lovers, history enthusiasts and admirers of Coco Chanel to experience the new itinerary, In the Footsteps of Coco Chanel. The experience allows travelers to step into the remarkable life of one of most iconic figures in the fashion world.
Sponsored Content
Don't risk losing all the money you've spent if you must cancel your trip at the last minute. Allianz Travel Insurance can give you:
Mazatlán, Mexico, has long been an attractive home destination for Canadian and American retirees, but, in recent years, young, digital nomads have also discovered the charms of this coastal city, finding inexpensive accommodations, beautiful weather and plenty of bandwidth for working remotely. The laid-back beach scene definitely eases the transition of relocating to Mexico's West Coast.