Name: Bruce Dickinson
Title: Vice president and chief project engineer, 747 program
Company, city: The Boeing Co.; Chicago (headquarters); Everett, Wash. (747 factory)
Number of employees: More than 170,000 company-wide
Recent project: Director of engineering, 777 and 767 programs
First job: Stress analysis, Boeing C-17 side-of-body wing fairing
Little-known fact about you: I conducted onboard testing on more than 1,000 stall maneuvers during my days in flight testing.
Bruce Dickinson's Business
Essential business philosophy: Transparency, authenticity and teamwork
Best way to keep a competitive edge: Never slow down, always improve and never stay satisfied.
Yardstick of success: Market-leading airplane capability, with market-leading dispatch reliability in service and a fully empowered team
Bruce Dickinson as a Traveler
What is the most important item you take when traveling? A completely customer-focused attitude
How do you spend your time on board? Absolutely loving the flying experience and evaluating each detail of the aircraft I am on, and the service of the airline
What is your favorite restaurant in the world? Gonpachi in Tokyo
What is your favorite destination in the world? Hong Kong
About The Boeing Co.
Recent industry reports suggest rising fuel costs are making four-engine planes redundant. What is Boeing's view?
Fuel burn per seat for passenger airplanes, and fuel burn per cargocarried are the distinctive measures of airplane efficiency in the industry. The 747-8 has the lowest fuel-burn per seat and fuel-burn per cargo carried of any airplane in its class, so that makes this airplane enticing for any operator that needs aircraft of this size.
In addition, four-engine airplanes offer unique advantages compared to two-engine airplanes. In particular, the 747-8 has superior capability at high-altitude and hot-temperature airports. This flexibility allows airlines to operate out of challenging airports and provides greater capability to the operators.
There is market opportunity for large four-engine aircraft like the 747-8 to serve the large airplane market. The Boeing Current Market Outlook forecasts a 20-year demand for 760 large wide-body airplanes worth $280 billion.
What are your views on the future of the 747?
The 747-8 is an incredible airplane and it is only getting better. The in-service fleet has been performing very well since entry-into-service with exceptional dispatch reliability, utilization, and passenger feedback. To date, our customers have conducted revenue service at more than 100 airports around the world. In addition, it's important to remember that the 747-8 Intercontinental has only been in revenue service for just over one year.
We are committed to and confident in the 747-8 and the value this airplane provides airlines and their customers, which is why we are currently performing our Performance Improvement Package program and are exploring additional improvements to incorporate into our airplane.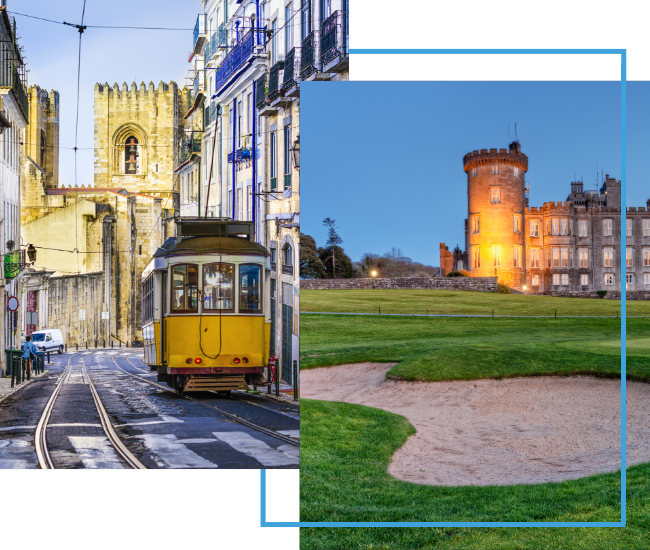 FX Excursions
FX Excursions offers the chance for once-in-a-lifetime experiences in destinations around the world.
Explore Excursions
Less than five years ago the world's first hybrid cruise ship, Hurtigruten Expeditions' MS Roald Amundsen, set sail for Antarctica in November 2019 with 450 passengers. The battery-hybrid-powered ship, named for the first man to cross the continent and reach the South Pole, was built specifically for voyages in polar waters. Its battery-hybrid power reduces the ship's consumption and CO2 emissions by 20 percent compared to equally sized ships.
Sponsored Content
Experience the life-changing destination of Greece by exploring its island gems in the Ionian Sea. Scattered off the western coastline of Central Greece, to the south of Peloponnese, the Ionian Islands are an island group comprising large and small islands.
A few months ago, I flew Polaris business class on a United flight from Dulles (IAD) to Paris (CDG). It was only when I got to my hotel in Paris I realized that I didn't have my iPad or its bag or accessories. Since I had been working on it in the restaurant in the Polaris lounge and then went directly to the gate, I knew I either left it propped up on my table when I packed up or in my business-class seat. But what was the best method to alert the airline about my careless mishap and (hopefully) retrieve it? With spotty data and WiFi, searching for information on my phone was frustrating and slow. Here's what I learned from the anxiety-inducing experience (and unexpected ending) about what to do if you leave something behind on your flight: