UNTRAMMELED, WITH AIR QUALITY reported among the best in the world, an Eden-like island where being a locavore was always in style, Tasmania — Australia's southern state, located across the Strait of Bass from the mainland — may be overtaking Iceland's reputation as the world's most unspoiled destination. Nature buffs love its inner landscapes, composed of wallaby-brimming bushland, mountain peaks, verdant valleys, vineyards, meadows and farmland. Add in inviting beaches, olive groves and orchards, and this one-time penal colony reigns as an athlete's playground.
But what to do after hiking, whale-watching, biking, food market perusing and treetop walking? Where do you go after you've visited distilleries, shorn sheep with farmers, taken a cooking course at highly touted Agrarian Kitchen or hobnobbed with locals at the island's various festivals? Get thee to Hobart, a stylish port city which blends heritage with nature to manifest an urban translation of Tassie's bucolic glory. You'll find the outdoors continues to be glorified in this Georgian-style city with its happening waterfront bars, the Museum of Old and New Art (MONA), parks galore and alfresco lifestyle.
A word of caution for those all-night partier types: Despite Tasmania's history as home to convicts, it's not a nefarious or bawdy place at all. Wholesome living, fresh air and outdoorsy days lead to early bedtimes for most Tasweigians. Their obsession with craft beer, locally made spirits, inspirational wine and field-to-table seasonal eating means playtime embraces a quality-over-quantity aspect. Eating with friends followed by a night cap, or happy hour by the water before dinner typifies most nights.
Begin early at Faro, a restaurant located at MONA, with the Art + Dinner program, a ticket that lets you peruse exhibits between courses. Try Grape Food and Wine Bar in Salamanca Place, a historic square, for Espresso Martini Happy Hour, or sophisticated Birdcage Bar in Sandy Bay at the Wrest Point Casino for legendary cocktails.
Dance lovers can shake it up at LGBTQ+-friendly Flamingos Dance Bar, while late-night sippers can hang at hip Preachers, for craft beer, or The Den Salamanca, a haven celebrating local products.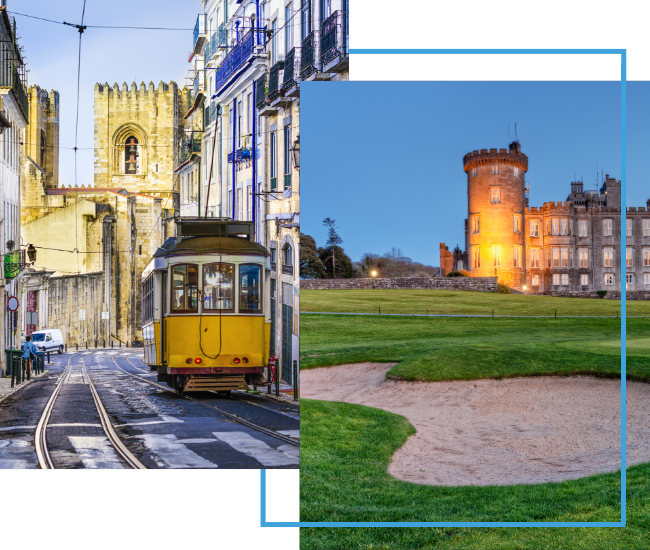 FX Excursions
FX Excursions offers the chance for once-in-a-lifetime experiences in destinations around the world.
Explore Excursions
There's no doubt the northern lights are awe-inspiring and spectacular. Unfortunately, they're also fickle and fleeting, and despite your best-laid plans of checking this item off your bucket list, sometimes Mother Nature's luminescent show just doesn't cooperate. But one cruise line has a new fail-safe in place.
Think you need a degree in sailing to enjoy a yachting holiday? Dream Yacht Worldwide, a leader in yacht charters, wants you to relax and enjoy the journey. Newly expanded to include the British Virgin Islands, Martinique, Tahiti and the Seychelles, the "Easy Crewed" offered by Dream Yacht Worldwide also include charter options in Greece and Croatia.