IF YOUR U.S.-BASED BUSINESS SELLS PRODUCTS to the foreign marketplace or provides services to foreign customers, you may be entitled to significant tax benefits.
One new tax opportunity ushered in by the Tax Cuts and Jobs Act is the foreign-derived intangible income deduction, referred to as FDII. This new tax deduction (37.5 percent), effective for tax years beginning after Dec. 31, 2017, can reduce the U.S. corporate tax rate to a rate of 13.125 percent for certain qualified businesses. FDII aims to provide an incentive to domestic corporations to provide goods and services to foreign markets. However, consistent with many other elements of preferential tax relief under the new law, it only applies to domestic C corporations.
Don't let the word "intangible" cause confusion. The deduction applies to all non-excluded foreign-derived gross income in excess of a routine return. Excluded foreign income includes Subpart F income, global intangible low-taxed income, financial services income and foreign branch income. The routine return equals 10 percent of the adjusted tax basis of a C corporation's depreciable tangible assets used in its trade or business.
FDII is equal to the foreign source portion of its intangible income. It includes sales or other dispositions of property to a foreign person for foreign use, a license of intellectual property to a foreign person for foreign use, and services provided to a person located outside of the United States.
Corporations must maintain documentation to support the sale or service destination for foreign use. Property sold or services provided to a related party are not considered unless the related party then sells the product or provides the service to an unrelated foreign third party.
Calculating the FDII deduction involves a complex analysis, first determining qualified business asset investment, deduction-eligible income and foreign-derived deduction-eligible income before calculating deemed intangible income and FDII, then multiplied by 37.5 percent to arrive at the deductible amount.
Foreign tax credits are also allowed against FDII, but only the taxable portion of FDII (62.5 percent) is taken into account to determine the foreign tax credit limitation. The FDII deduction is limited to taxable income of the C corporation.
The FDII tax deduction can provide significant tax savings for U.S. companies. When first introduced, there was some concern the World Trade Organization might view it as an illegal export subsidy. However, it is current tax law and companies should take advantage of it. U.S. corporations must also consider the state tax implications associated with FDII. In addition, many are now considering housing intellectual property in the United States, as the low rate of tax competes with patent box regimes offered by other countries. Further, companies should analyze whether it is worthwhile to transfer existing foreign business into newly formed C corporations to reap the FDII tax benefits.
The content of this article is for informational purposes only. It is not intended to be a substitute for professional financial advice. Always seek the expertise of a certified financial advisor or other qualified provider with any questions you may have regarding personal finance, investment and money-related issues.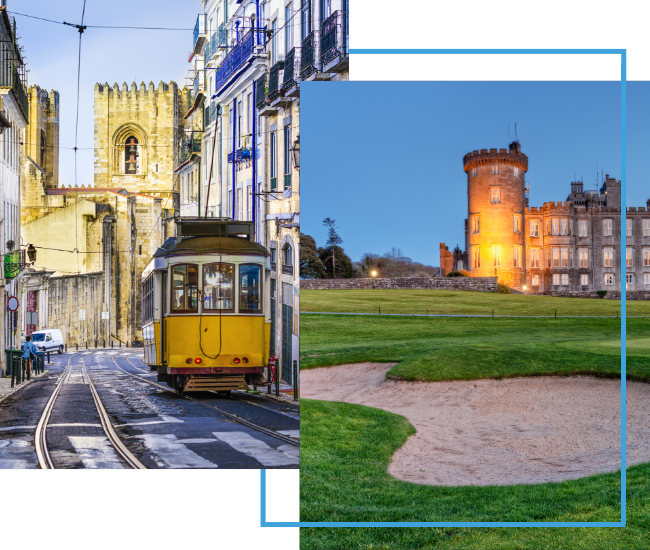 FX Excursions
FX Excursions offers the chance for once-in-a-lifetime experiences in destinations around the world.
Explore Excursions
A new and expanded campus at the Buffalo AKG Art Museum has been completed, reopening this summer and featuring new architecture designed by the architectural office of OMA New York, led by partner Shohei Shigematsu and project architects Lawrence Siu and Paxton Sheldahl, with Cooper Robertson (executive architect). The new expansion includes the Jeffrey E. Gundlach Building and extensive renovations to existing buildings. A $20-million commitment from New York State and Governor Kathy Hochul helped fulfill the expansion's budget and completes the $230 million capital campaign, the largest campaign for a cultural institution in the history of Western New York State.
Sponsored Content
IHG Hotels & Resorts is thrilled to announce the launch of a new mobile product feature for members: IHG Wi-Fi Auto Connect. This feature is now available exclusively in the IHG One Rewards mobile app for both iOS and Android users and will automatically connect IHG One Rewards members to WiFi upon arrival at more than 5,000 IHG hotels worldwide — no separate passwords or log-ins needed. This is in addition to the exciting benefits of being an IHG Business Edge member. IHG Business Edge provides small- and medium-sized businesses access to a user-friendly portal that displays comprehensive spending and savings data while providing the convenience of direct booking with a guaranteed discount.
Ever since opening in 2021, Nobu London Portman Square has served as the focal point for many gatherings, stays and experiences. This fall the hotel's Nobu Bar adds four more reasons to visit with an exciting array of offerings, menus and events.