Today's lesson? How to excel in all things travel. And our guest lecturers? The 2016 winners of the GT Tested Reader Survey awards. All kidding aside, each year in December we announce our annual award winners and try to keep the announcements fresh and not mundane by giving the article a kitschy theme. This year we're taking it back to school — both in the article and in our editor and publisher letter photos. Enjoy a few laughs while admiring the school-age photos of Francis X. Gallagher and me. Big hair and even bigger glasses are about all I can say about the 1990s Kimberly Krol.
It's been a whirlwind year of travel, traversing the globe from Italy and Brazil to Belgium, Dubai and Morocco with a number of other stops in between — luckily on board and in the guestrooms of many of the stellar winners detailed on the following pages. From our 2016 Airline and Hotel of the Year winners and the numerous honorees our readers selected in the GT Tested Reader Survey awards to the newly minted Hall of Fame and Quint Status titleholders, all of us here at Global Traveler congratulate you! And we celebrate you in this issue; we hope you enjoy learning more about the best of the best of 2016, all scoring straight A's for service, style and so much more.
That's only the beginning of what's on offer in this extra-large issue as we journey around the globe to Moscow, Guadalajara, Durban, New York City, Tel Aviv, Johannesburg, Melbourne, Lausanne, Lima, the Galápagos and the Maldives.
Check back next month as we unveil a fresh new look for the pages of Global Traveler, as well as a new article and other fun changes to some of your favorite columns. See you in the New Year!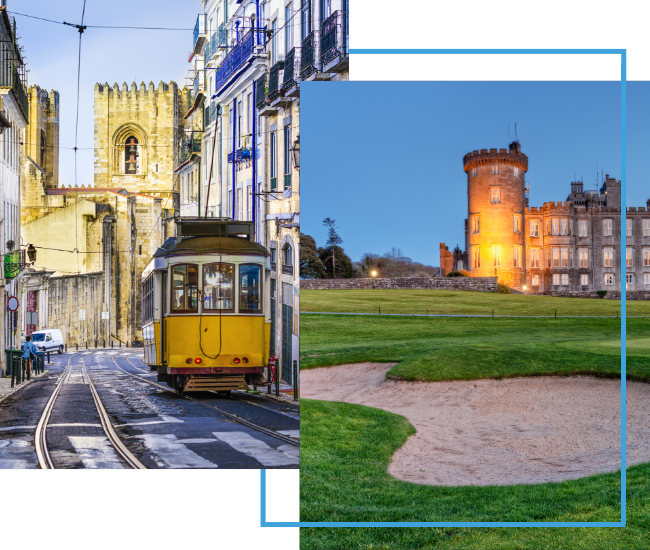 FX Excursions
FX Excursions offers the chance for once-in-a-lifetime experiences in destinations around the world.
Explore Excursions
Mazatlán, Mexico, has long been an attractive home destination for Canadian and American retirees, but, in recent years, young, digital nomads have also discovered the charms of this coastal city, finding inexpensive accommodations, beautiful weather and plenty of bandwidth for working remotely. The laid-back beach scene definitely eases the transition of relocating to Mexico's West Coast.
Sponsored Content
In an increasingly digital and interconnected world, the Global Business Travel Association (GBTA) Convention remains an indispensable platform for business travel industry professionals seeking to make the most of the power of face-to-face connections. Taking place August 13–15 in Dallas, the 2023 GBTA Convention provides the unique opportunity for professionals and companies to join visionaries, thought leaders and industry experts for meaningful networking, cutting-edge insights and inspiring innovation.
For its third year, Global Traveler awards the airline, cruise line and hotel brand best representing diversity, equity and inclusion within the travel industry. Over the past year Global Traveler analyzed many airlines, cruise lines and hotel brands to determine which companies prove most committed to changing the world through diversity and inclusion.