October Cover Battle
Kerala or celebrating our 175th issue? Which to choose for our October cover image? We opted for a cover celebrating our 175th issue rather than the unique houseboat in tropical Kerala. What did you think? Do you like the cover we chose, or do you prefer the alternate?
I think GT missed the boat on selecting October's cover. Kerala houseboats are extraordinary gems, and that almost-cover photo is stunning. We were pleasantly surprised by the entire Kerala houseboating experience: the uniqueness and spaciousness of the boat, expansive interior bedrooms and an exterior dining room. Viewing backwater living while being served local food and beverages prepared in the onboard galley and observing the uniqueness of each houseboat along the cruise is equally incredible, fulfilling the country's "Incredible India" theme. Returning to simply choosing a cover photo, Kerala's houseboat photo is superb by far!
Debra Newman, St. Petersburg, Fla.
I love the celebration of Global Traveler's 175th issue. It's definitely something worth celebrating. That being said, I do look forward to seeing what next month's travel photo cover will be.
Annie Newton, Fort Collins, Colo.
A World of Her Own
I thought Beth Santos' story was really inspiring. I love that Wanderful provides a community for women who want to travel, along with valuable resources to help them do so. Women should feel confident and safe traveling alone if that's how they prefer to travel.
Katie Presley, Framingham, Mass.
Night Moves
I never travel to San Diego without making a stop in the Gaslamp Quarter if I have the time in my schedule. There's a great energy in that part of the city. I'm glad you featured Marriott's Altitude Sky Lounge. They make great decade-themed cocktails, and the lounge has a great vibe. I definitely recommend the 1940s Side Car!
John Saunders, New York, N.Y.
Disruptive Airline Passengers
In the Oct. 5 issue of eFlyer USA, we reported airlines are increasingly suffering from unruly passengers. We asked: Do you feel disruptive passenger behavior is increasing? Have you experienced a disruptive passenger experience firsthand?
I agree — I see an increasing number of these incidents (some even before boarding, at the counter). However, I have found the crew is not always blameless. Over the past several years, I have found cabin crews are more and more unhappy with their jobs. This manifests in their attitude toward the passengers and their jobs. Over the past year alone, I have been snapped at, ignored and generally disrespected by crews of various airlines.
Donald Feinberg, São Paulo, Brazil
Bleisure Travel Trends
In the Oct. 12 issue of eFlyer USA, we reported bleisure travel has been a long-lasting trend. We asked: Do you feel bleisure travel is relatively new, or is it something you've enjoyed as a business traveler for years? Do you take length of travel into consideration when planning a business trip?
Been doing it for years! It is a fabulous way to travel and takes the edge off of the work side of travel, which can be rather demanding. Building in fun or a visit to significant others/friends is a fine reward for business travel.
Dr. Kathleen McCoy, San Antonio, Texas
Valuable Loyalty Programs
In the Oct. 19 issue of eFlyer USA, we looked at different loyalty programs and the value of their offerings. We asked: Which hotel reward program do you feel gives you the most for your money?
I found your story interesting. However, it is only "the tip of the iceberg" to base the comparison only on dollars per point. A big factor to also consider is how many properties that company has and the quality of its properties. Some properties tend to be way more consistent in quality than others. For example, I have found Marriott brands to be way more consistent in quality than Choice hotel brands. Also, location of property is an important factor in where I decide to stay. If the loyalty program I belong to doesn't have a property where I want to stay, then where is the value of that program? On the other hand, if you join all the loyalty programs, you will spread your points so thin you'll never get to use any points.
Randy Fine, Cleveland Heights, Ohio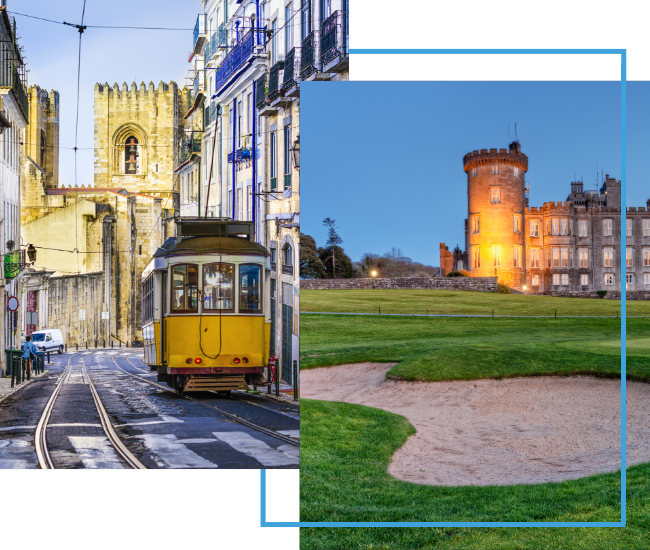 FX Excursions
FX Excursions offers the chance for once-in-a-lifetime experiences in destinations around the world.
Explore Excursions
Corsica with steep, gray cliffs overlooking the Mediterranean and sandy beaches attracting summer visitors, is a French-governed island sometimes confused with Sardinia and Sicily, Italian islands to the south. Fortunately, all three islands share the same love for good wine, food and sun-splashed beaches.
Sponsored Content
Don't risk losing all the money you've spent if you must cancel your trip at the last minute. Allianz Travel Insurance can give you:
If you're ready to do a little holiday catch-up with your besties, make a beeline for Conrad New York Downtown. The lobby metamorphosed into a holiday forest of heavenly scented, decorated Virginia Spruce trees. Make your first stop ATRIO Barista Station in the lobby for a complimentary hot spiced apple cider (until Dec. 3) or hot chocolate (Dec. 22­–24).