It is a pleasure to present our December issue and the results of the 2016 GT Tested Reader Survey. I cannot believe this marks the 13th annual awards, and we are excited to hold the event at The Peninsula Beverly Hills for the sixth consecutive year.
You have selected so many great award winners based on your travel all around the world. I cannot agree with your selections more, in view of my globetrotting this year while working and relaxing.
On a recent trip I once again packed my Briggs & Riley rollaboard; I have had it for years, but it still looks like new. When I depart for a multi-event trip, it is a challenge to get in my suit, casual clothing, shoes, golf balls, golf apparel and golf shoes. All the added "stuff" makes my bag heavy — much to the chagrin of anyone who attempts to move it — but it still easily fits in the overhead. I see why the Briggs & Riley brand outperforms for our readership.
I hope you enjoy my review of the Santo da Serra Golf Club in Madeira, Portugal. I spent my birthday in Madeira, flying the award-winning service of TAP Portugal via Lisbon. Driving was a hoot, scaling narrow mountain roads in the smallest car I could find. I tested my prowess with a manual transmission, downshifting through S-turns on this beautiful island off the coast of Morocco. TAP expanded its footprint in the United States, adding key gateways like Boston to its mix this summer.
Two months ago, Global Traveler's Globility Board met in Los Angeles to review new products, concepts and ideas on the travel subjects we are passionate about. United Airlines introduced its new Polaris business class. Named for the North Star which has guided travelers for centuries, Polaris is United's new flagship service for international flights. Maria Walter, managing director, product and brand strategy, United, flew in for a comprehensive presentation of the new product, services and logistics.
Saudia led the second presentation to showcase its new Boeing 787 global service, its new business class and particularly its new first-class suite. The team from Saudia presented several videos of the 787 Dreamliner and its premium classes to the oohs and aahs of the Globility Board. As many board members frequently travel to the Middle East, they were intently interested in this new product.
Enjoy reading our December issue, which showcases the best in travel. I look forward to a fruitful 2017!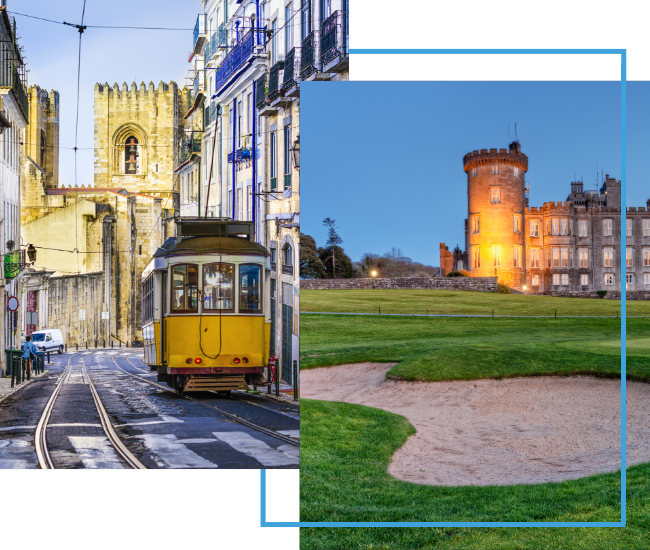 FX Excursions
FX Excursions offers the chance for once-in-a-lifetime experiences in destinations around the world.
Explore Excursions
Corsica with steep, gray cliffs overlooking the Mediterranean and sandy beaches attracting summer visitors, is a French-governed island sometimes confused with Sardinia and Sicily, Italian islands to the south. Fortunately, all three islands share the same love for good wine, food and sun-splashed beaches.
Sponsored Content
Embracing a life well lived often means embracing a life well-traveled. Every journey becomes a canvas for experiences that shape our lives and at the heart of every adventure lies the indispensable companion: quality luggage.
If you're ready to do a little holiday catch-up with your besties, make a beeline for Conrad New York Downtown. The lobby metamorphosed into a holiday forest of heavenly scented, decorated Virginia Spruce trees. Make your first stop ATRIO Barista Station in the lobby for a complimentary hot spiced apple cider (until Dec. 3) or hot chocolate (Dec. 22­–24).