MICE travel is a hotly contested sector, and tourism boards around the world strive to work out ways to attract big events with international clients.
Nicaragua, known as the land of lakes and volcanoes, is one such nation. Central America's largest country by area isn't a traditional bastion of the meetings, incentives, conventions and exhibitions segment, but its tourism authorities made moves to attract more of these bookings in recent years. It's fair to say Nicaragua has a lot to attract visitors. The country boasts both Pacific and Caribbean coasts as well as spectacular countryside in between, where some of the best coffee in the world is grown. Most of the population lives in the west, where you will find rough and ready Managua, the capital city, as well as the more charming and laid-back cities of León and Granada. The latter sits on the edge of massive Lake Nicaragua, home to the stunning volcanic island of Ometepe.
With so many attractions it should come as no surprise the country was one of the rising stars in Latin American tourism in the 2010s, but widespread social unrest starting in April 2018 hit the industry hard. Despite ongoing controversy over alleged human rights abuses, the Nicaraguan government launched an aggressive marketing campaign aimed at encouraging visitors to return, and numbers appear to be picking up once more.
Nicaragua benefits from its location, with direct daily flights linking Managua and U.S. airports in Miami (MIA) and Fort Lauderdale (FLL), each a 2.5-hour flight, and Houston (IAH), just more than three hours from the Nicaraguan capital. Whatever your departure point in the United States, you won't have any trouble with jet lag either, as Nicaragua sits almost due south of Atlanta. With this sort of potential it comes as no surprise the Nicaraguan government targeted MICE visitors, with a 2015 law incentivizing investment in infrastructure and cooperation with the Association of Caribbean States to develop the sector.
MICE offerings concentrate in Managua, home to the 1,250-capacity Olof Palme Convention Center. The most important MICE venue in the country was built with financial support from Sweden and named after the Scandinavian nation's former first minister. It's an impressive space, with a recent renovation project bringing the center up to the most modern standards. Also consider the 650-person event space at the InterContinental Managua at Metrocentro Mall, which boasts 157 guestrooms, or the 147-room Barceló Managua, which can accommodate up to 450 people in its event space. Another distinctive option, the pyramid-shaped Crowne Plaza Managua, can accommodate 1,300 people in its function space and has 140 guestrooms.
Head away from the capital and you will find Hotel El Convento, a former convent in León that hosts events for up to 500 people and has 31 guestrooms, as well as Hotel Plaza Colón in Granada, with 21 guestrooms and a number of indoor and outdoor spaces for events. Around an hour's drive west of Managua, the beachfront Barceló Montelimar resort offers function rooms for up to 300 guests as well as 293 guestrooms.
The beaches play a key role in Nicaragua's MICE offerings, with regular international surf events on the Pacific coast. The town of San Juan del Sur developed into a hub for surf travelers, and it's a great place to visit even when there aren't events planned. Whether you are an experienced wave rider or a complete beginner, the beaches around San Juan del Sur have something to suit your ability. Surfing makes a great way to unwind after a business trip, and those who don't fancy getting into the water can enjoy the scenery and laid-back lifestyle.
Other wellness offerings in the area include Rancho Santana, where you can surf, practice yoga and enjoy spa treatments. Yoga retreats are also offered at Hacienda Iguana, a high-end development that boasts a nine-hole golf course. Those who like to relax on the course can also enjoy a round at Nejapa Golf & Country Club, on the outskirts of Managua, and the oceanfront course at the Guacalito de la Isla resort on the Pacific Coast. Another boon is the string of volcanoes running through the west of the country, part of the Pacific Ring of Fire. You can climb Maderas volcano, which forms half of Ometepe Island in the middle of Lake Nicaragua; sandboard down Cerro Negro near León; or look down over molten lava at the incredibly active Masaya volcano, within easy reach of Managua.
UNIQUE VENUES
For a real wow factor on arrival, it's hard to beat Crowne Plaza Managua, an imposing white pyramid that looms over the surrounding neighborhood. Its dedicated convention center offers plenty of room for events, and it sits by Tiscapa Lagoon Natural Reserve when you want to head out and get some fresh air.
ihg.com
Hotel El Convento provides another interesting option, a converted former convent in León, the second- largest city in Nicaragua. The original building dates from the 16th century, and it boasts a fantastic location right near the city's central square. Plus, it contains a lush garden for relaxing and networking after events.
elconventonicaragua.com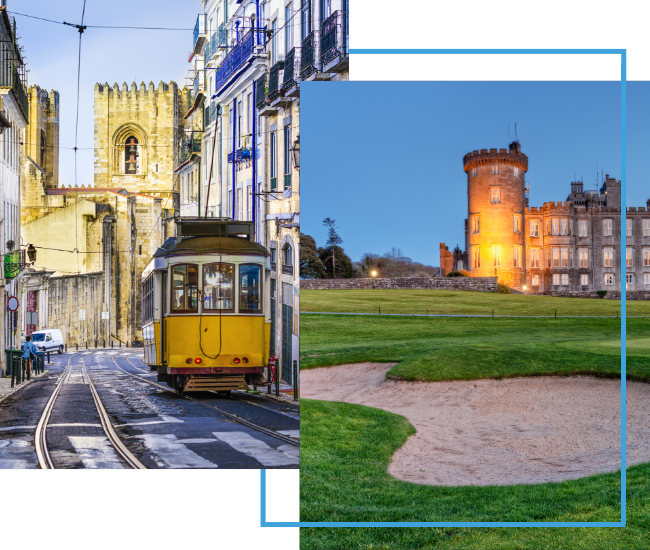 FX Excursions
FX Excursions offers the chance for once-in-a-lifetime experiences in destinations around the world.
Explore Excursions
Think of Tokyo and your mind may wander to the neon signs and bustling crowds of Shibuya and Shinjuku, or the tranquility of the Meiji Jingu shrine, but this huge city offers much to those who explore away from the main tourist areas.
Sponsored Content
Nashville's once-modest skyline continues to evolve as its luxury market grows. Lavish hotel properties are added to the landscape while acclaimed chefs stake claim in the robust culinary scene and premier cultural offerings round out the city's repertoire.
Automotive museums of all sizes will always capture the imaginations of car and racing aficionados. However, the best deliver a lot of substance beyond the machine itself. Some place an emphasis on science and technology or history, while others display iconic cars from film and television. Museums established and operated by the world's top automakers (think Mercedes, BMW, Audi and Porsche in Germany, and Toyota, Honda and Nissan in Japan) have built-in followings.