I have wanted to visit Israel for a long time but never nailed down the trip. This time, it is a done deal, and I'll be heading there this fall.
There are so many options for flying to Israel: changing planes in Europe, changing planes in Canada or even in the United States. But after years and years of doing exactly that (sometimes flying over a destination only to change planes and fly back), I am done! I am looking forward to an efficient, non-stop flight on EL AL Israel Airlines to Tel Aviv.
The Waldorf Astoria recently opened in Jerusalem, and I cannot think of a better way to explore and experience this religious and historic city. Hilton continues to have a lot of tricks up its sleeve, from innovation with apps for keyless entry to room selection before you arrive. Jeff Diskin is one of the Hilton executives pushing for continual improvement in the customer experience and the ease of accessing your room.
I also want to hit the links in Israel. Golfers who travel are always looking for that different golf experience, and this surely is one: Nowhere else can you drive a ball over terrain where Jesus once walked. I'll add this to my many golf experiences such as playing near the pyramids in Cairo and midnight-sun golfing during the summer solstice in Finland.
We just came off a whirlwind introduction of Rafie Iannello to Global Traveler's Pacific Rim operations, including a "getting to know you" trip with Kim Krol, managing editor, followed by an introduction to how we do business on the East Coast with scheduled meetings in New York and a day at World Headquarters. We are all looking forward to Rafie's contributions to the magazine.
While I have your undivided attention, let me introduce you to GT Select Hotels & Resorts. Perhaps you already found it, as it debuted online this summer at globaltravelerusa.com/gt-select-hotels. GT Select is our hand-selected online directory of the best luxury hotels and resorts around the world. Take a look at the great properties listed on this exciting new feature when booking your next stay.
Enjoy your travels — tell us what you have been doing and where you are going!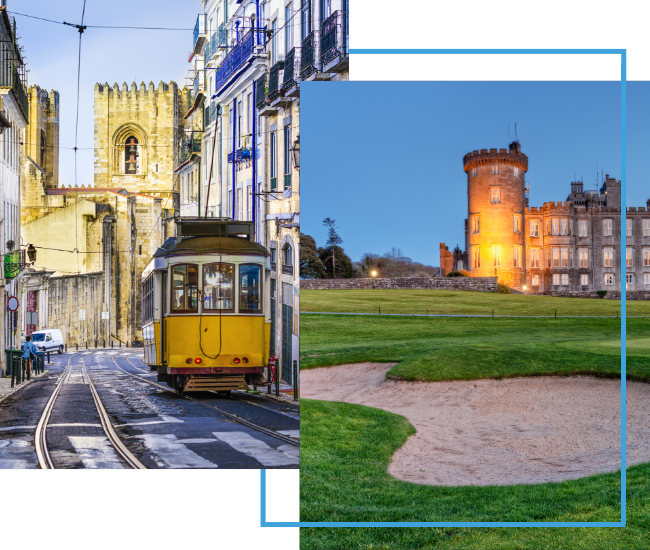 FX Excursions
FX Excursions offers the chance for once-in-a-lifetime experiences in destinations around the world.
Explore Excursions
If fabulous food and beverages are a must-have for any weekend getaway, then look no further than the City of Brotherly Love. Whether your palate has a penchant for vibrant Latin American fare or cozy French cuisine, whether you're an oenophile looking to swirl, sniff and sip your way around the globe or you'd rather sample farm-to-glass cocktails, Philly's got it all this fall. (With the exception of Bolo, which is a short taxi or Uber ride away and definitely worth the trip, the rest of these spots are all within walking distance of each other.)
Sponsored Content
Learning more about our readers' travel habits and preferences ensures Global Traveler delivers the content you desire. As the travel industry has adapted and changed over the last few years, it's more important than ever to connect. To best meet your short- and long-term travel content needs, please help us!
From Santoríni to Dubai to New York, some hotels just have that "it" factor that draws visitors far and wide. For some hotels it's their proximity to popular landmarks and attractions, for others it's their amenities. But these hotels have something few can claim: a true room with a view.