As I prepare for my annual visit to Seoul, Taipei and Hong Kong, I am looking forward to flying China Airlines' new business class and meeting with the chairman of the airline, Mr. Huang-Hsiang Sun. Mr. Sun attended Global Traveler's GT Tested Awards gala last year at The Peninsula Beverly Hills, taking home a well-deserved award voted on by you, the readers.
In the summer, I played Trump National Golf Club in Bedminster, N.J. The course is on land formerly owned by famed automobile manufacturer John DeLorean, and has been painstakingly restored into a top destination for any golfer. I played thanks to Chase Inside Access, offered to me as a United MileagePlus Club Card by Chase cardholder. This valuable benefit enables cardmembers to attend A-plus events, dinners and attractions that might otherwise be difficult to attend.
We are excited about the launch of TrazeeTravel.com, a website written for and developed by the millennial generation for the new über travelers. It's exciting to see the site come together and grow. Check it out and look at the website's social media platforms. The new generation of travelers will vote for the Trazees — awards for the best in travel. We look forward to comparing the GT Tested Awards and the Trazees to see how different generations think and travel.
The Old Farmer's Almanac predicts another harsh winter, so think warm as you plan your winter vacation. Last year even the South was hit with a severe ice storm, crippling Atlanta and parts of Florida. Best to find a place far enough away to avoid the cold — people say the almanac is 80 percent right.
Aviation is in my blood, as I was reminded at my mother's 92nd birthday party in August. My father was a commander in the U.S. Navy during World War II and continued long after in the Naval Reserves. As a "weekend warrior," he piloted his U.S. Navy LTA (lighter-than-air) blimp from Lakehurst, N.J., where the ill-fated Hindenburg (a zeppelin, not a blimp) met its demise. Jack Gallagher flew his airship over the houses of family and friends in Delaware County, Pa., making a run through Drexel Hill and returning back to the hangar. "There goes Jack in his blimp," everyone would say; not sure if the Navy knew it was his!
There is nothing like flying and getting out of your comfort zone. I was reminded of who I am when I took a quiz on TrazeeTravel.com. Turns out I am an adventurer and a jetsetter — go figure.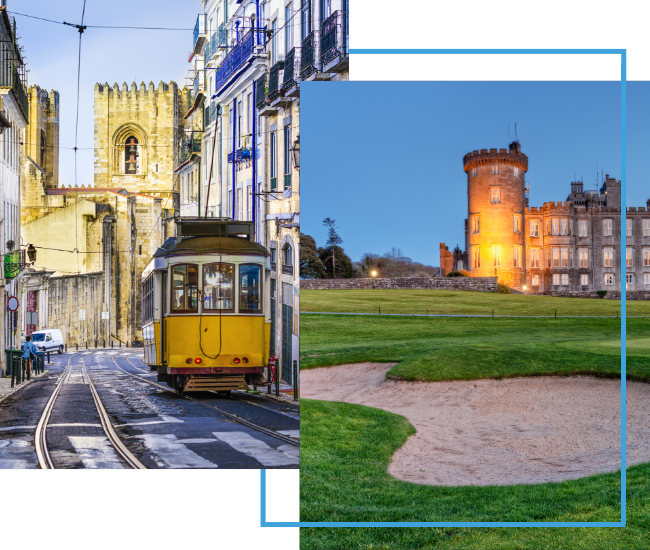 FX Excursions
FX Excursions offers the chance for once-in-a-lifetime experiences in destinations around the world.
Explore Excursions
Think of Tokyo and your mind may wander to the neon signs and bustling crowds of Shibuya and Shinjuku, or the tranquility of the Meiji Jingu shrine, but this huge city offers much to those who explore away from the main tourist areas.
Sponsored Content
From the moment you step onboard Air Tahiti Nui's Tahitian Dreamliner, you will be transported to The Islands of Tahiti. The French Polynesian carrier considered every detail to awaken its passengers' senses, creating the feeling you are already on the Islands while 30,000 feet in the air.
Automotive museums of all sizes will always capture the imaginations of car and racing aficionados. However, the best deliver a lot of substance beyond the machine itself. Some place an emphasis on science and technology or history, while others display iconic cars from film and television. Museums established and operated by the world's top automakers (think Mercedes, BMW, Audi and Porsche in Germany, and Toyota, Honda and Nissan in Japan) have built-in followings.