From broad beaches to soaring peaks, topography is the treasure of Cape Town. South Africa's premier destination is at its most impressive when the Mother City's lights glow, with memorable vistas overlooking beaches, bays and harbors and framing Table Mountain, Lion's Head and the Twelve Apostles.
In Camps Bay, the beach scenery, spectacular sunsets and sundowners lure folks to trendy Café Caprice, St. Yves Beach Club and Sapphire Cocktail Bar. Club 31 on the 31st floor of a city center office tower offers views extending from the Atlantic Ocean to the Cape Winelands. At the chic Leopard Bar in The Twelve Apostles Hotel, Table Mountain vies with sommelier Greg's amazing wine list and a choice of 72 martinis. Balcony views from the Jade Champagne Bar and Lounge enchant nightly, though the elite favor Thursdays.
Grand hotels stud the Victoria & Alfred Waterfront, where Bascule Whisky, Wine & Cocktail Bar faces the international yacht marina. South African artists, including sculptor Dylan Lewis, exhibit at Everard Read gallery.
For entertainment, Artscape Theatre Centre, in city center, hosts performances featuring African dancers, the Cape Town Philharmonic and even Lady Gaga. The newly renovated Theatre on the Bay features cabaret. Sun International's Grand West Arena hosts concerts, while at its casino there's gaming 24/7 in the Salon Privé.
The Woodstock is a haven for those seeking mojitos, music and wood-fired pizza in a completely smoke-free environment (many other restaurants have smoking areas in compliance with a recent Cape Town antismoking initiative). Be sure to stroll the Woodstock neighborhood, where former warehouses have morphed into hip shops and galleries including Goodman, the Stevenson and the South African Print Gallery.
Foodies dine at the award-winning Test Kitchen in Woodstock and Aubergine in Gardens. Wine connoisseurs and gourmands stay at Ellerman House, where dining is exclusive to guests, or drive 40 minutes to Tokara in Stellenbosch or The Tasting Room in Franschhoek in the Cape Winelands.
Late night, internationals flaunt their fantasies at The Reserve, drink artisanal cocktails at The Orphanage Cocktail Emporium and savor the warmth of Cubaña Havana Lounge & Latino Café. On Fridays, The Assembly transforms into a 21st-century disco, while on historic Long Street, folks party at bars adjacent to ethnic restaurants, coffee shops and craft markets.
Cape Town is considered the gay capital of South Africa, and the LGBT community gathers in the De Waterkant area (the Strip) of Green Point. For cabaret, there's On Broadway; for a bar and burgers, Beefcakes Burger Bar has South Beach '50s flair; and Cru Café and Wine Bar has superior food and service. The intimate Argentinean tapas bar Chukkachurri is also located here.
Stunning scenery, mild weather, a Mediterranean mindset, a diverse and international population and, yes, great wealth add pizzazz to Cape Town's amazing nightlife.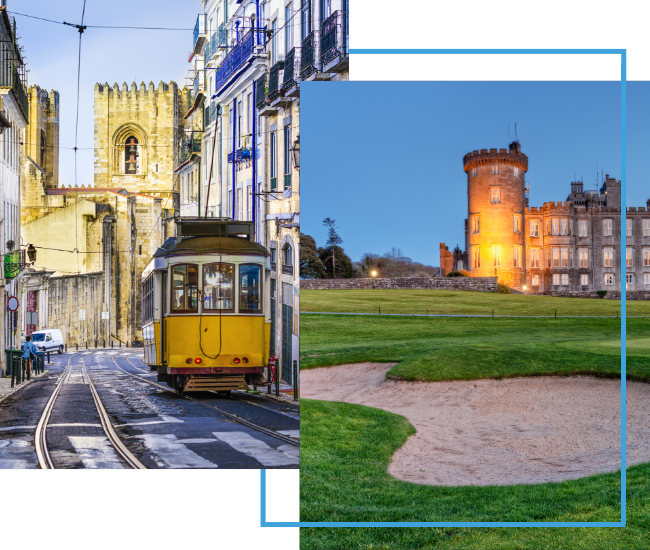 FX Excursions
FX Excursions offers the chance for once-in-a-lifetime experiences in destinations around the world.
Explore Excursions
Travel can take a toll on your body and soul; these products keep you looking (and feeling) good. From a clever shoe that puts a spring in your step (and is effortlessly easy to put on and remove) to a lightweight hair dryer and a night cream that works wonders on tired, dehydrated skin, here are three must-haves to tote on your next trip:
Sponsored Content
The Islands of Tahiti are among the most beautiful and sought-after vacation destinations in the world. The endless images of overwater bungalows with Bora Bora's majestic peak towering over waters of every shade of blue have an intrinsic pull. But with 118 islands and atolls to explore, there is so much more to this spectacular region of the Pacific.
Pleasant weather, autumn foliage and vibrant flowers are among the many delights awaiting nature lovers at botanical gardens and arboretums across the United States. However, some of these green spaces take on additional color this month and through Halloween when enterprising gardeners, landscape architects, management and other creative minds cast a spell with themed environments running the gamut from spooky to utterly bewitching.