As the flight from New York taxis to the gate at Santiago, there is a welcome — if misleading — announcement: "There is no time difference. If your watches are on New York time, you do not need to change them."
But as we get to know Chile's capital city, we realize a less obvious shift in time has taken place. Although our watches are synchronized with the locals, our daily rhythms are slightly out of kilter. The difference is most pronounced in the evening, when visitors discover the empty restaurant in which they just dined is beginning to fill up as they leave.
On weekends especially, it is not unusual to arrive for dinner after 10 p.m. and then to move to a nightclub well after midnight. A good night out often ends as the dawn breaks behind the city's breathtaking, snow-capped Andean backdrop.
Weeknights tend to be understated, particularly in the historic downtown district. Office workers usually stop somewhere for a social drink or a quick bite, then head home. One uniquely Chilean institution is the coffee shops known as café con piernas — "coffee with legs" — which owe their name to the often skimpily clad waitresses. Famous chains include Café Caribe and Café Haiti.
The canteen-style sushi bar Kintaro, close to Bellas Artes Metro station, is popular with the after-work crowd from 7:30 p.m. onward. Other excellent downtown eateries include the Majestic Restaurant, for fiery Indian food, and Confiteria Torres, the city's oldest restaurant, which has served authentic local favorites since 1879.
On Fridays and Saturdays, focus moves north to the trendy district of Bellavista, with its surfeit of fashionable bars. One of the best, often featuring live music, is Bar Dos Gardenias. Many others are strung along Calle Pio Nono.
If you prefer the international familiarity of a good old expat Irish pub, then head to Flannery's in Las Condes, the financial district. With typical blarney, the bartender may try to convince you they serve the best Guinness outside the Emerald Isle. As the night wears on, you'll believe him.
When Flannery's is winding down after midnight, the nightclubs are cranking up. One of the most popular, in Barrio Brasil, is Blondie, which often hosts international bands.
For the full guide to what's on where, check out the Friday edition of the local newspaper, El Mecurio, which includes a comprehensive weekend supplement, Wikén.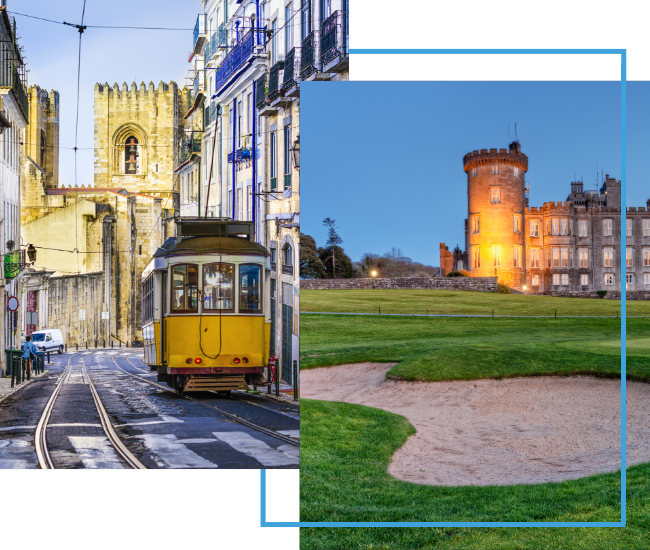 FX Excursions
FX Excursions offers the chance for once-in-a-lifetime experiences in destinations around the world.
Explore Excursions
There is something magical about sipping a glass of local wine while watching the sun slip into the Aegean Sea as the afterglow tinges traditional, white-washed Cycladic houses with glorious shades of rose, purple and gold. Ancient Greeks believed Helios, the Sun God, caused sunsets by driving his fiery chariot into the sea. Standing at water's edge in Mykonos, watching the sky slowly turn from purple to inky black, you almost believe it.
Sponsored Content
Are you looking to enhance your business trip with a little leisure? Look no further than Portugal, a country renowned for its captivating blend of history, culture and natural beauty. And with TAP Air Portugal, you can effortlessly transform your business trip into an unforgettable bleisure adventure. Discover why Portugal and TAP Air Portugal are the perfect combination for an enriching and rejuvenating experience.
The prospect of a post-visit treasure hunting session inside the shops of landmark museums such as the Louvre in Paris, the Uffizi Gallery in Florence and The British Museum in London can be irresistible. However, some of Europe's smaller and more unusual museums boast retail spaces with a surprising "wow" factor, often as well-curated as the galleries.