Travel Gets Warm and Fuzzy
The warm fuzzies seem to have taken hold in travel this year, as hotels and airlines seek to make clients feel more at home. Some recent examples:
Travelers on airBaltic flights to destinations in Europe, the Middle East, Russia and the CIS can take advantage of the new free SeatBuddy option, enabling them to sit next to passengers with similar interests or even travel mood. Like-minded travelers are matched according to their hobbies, interests or activities shared on social media, as well as preferred "flight mood." Those who want to concentrate on work choose "Work," and those seeking new business contacts choose the "Business Talk" area. "Relax" is for passengers who prefer silence and privacy.
Korean Air serves passengers celebrating a wedding, honeymoon, birthday or other special occasion a celebratory decorated cake during meal service. Complimentary cakes are available on most flights by calling the Korean Air call center (800 438 5000) at least 24 hours before departure. Cakes are baked fresh the day of departure; flavors and decoration change depending on the bakery.
Adding an air of whimsy has gone beyond the occasional rubber ducky on the rim of the hotel bathtub. Silken Hotels' Gran Hotel Domine Bilbao, opposite the Guggenheim Museum in Bilbao, Spain, carries its lighthearted art theme to a nightly turn-down that includes a little black cat, dog or sheep squeaky toy along with chocolate. A few nights' stay yields a fine collection to bring home to the kids — or keep in your luggage in case you ever need a friendly squeak. For livelier but quieter roommates, guests at University Plaza Hotel and Convention Center in Springfield, Mo., can request a live goldfish in their room during their stay. These colorful pets, housed in decorative goldfish bowls, are complimentary, all part of the hotel's "up-scale" amenities.
airbaltic.com/seatbuddy
koreanair.com
hoteles-silken.com
upspringfield.com
Pack for a Purpose
Can you spare some luggage space to help provide medical or school supplies desperately needed by villagers near your destination? The nonprofit Pack for a Purpose partnered with the luxury travel website Luxury Link to provide travelers with five pounds of needed supplies, which the host hotel delivers to a local school or clinic. Luxury Link works with its worldwide hotel partners to promote the program, urging travelers to set aside a few nonessential items to make a huge impact on a community: Five pounds, for example, equals a stethoscope, a blood pressure cuff and 500 Band-Aids, or 400 pencils.
packforapurpose.org
luxurylink.com
Changing Shapes at Changi
Passengers departing Singapore's Changi Airport (SIN) Terminal 1 are now greeted by a new kinetic sculpture, this one made up of 1,216 bronze droplets that transform into different shapes, each with an aviation theme. Each droplet of Kinetic Rain is connected to motors in the ceiling that keep it moving.
Air-Rail Codeshares
Gulf Air now codeshares with German (QYG) and French (SNCF) national railways, allowing passengers flying into Frankfurt (FRA) and Paris (CDG) seamless travel to and from 12 cities across Germany and 18 cities in France, plus Brussels. Included stations in the French rail system are Avignon, Brussels, Angers, Bordeaux, Reims, Lille Europe, Le Mans, Marseille, Metz, Lyon (Part-Dieu), Montpelier, Nantes, Poitiers, Nimes, Rennes, Tours, Strasbourg, Valence and Toulon. Under the Germany agreement are Brussels, Berlin Hauptbahnhof, Berlin-Schönefeld, Bremen, Dortmund, Dresden, Düsseldorf, Hamburg, Hannover, Bonn, Halle, Munich and Stuttgart.
Sky-Fi
Japan Airlines started offering JAL SKY Wi-Fi on some flights, beginning with service between Tokyo (NRT) and New York (JFK), as it gradually extends service to all international routes. JAL expects to offer this latest service on flights to and from Chicago (ORD), Los Angeles (LAX) and Jakarta (CGK) by the end of October, adding London (LHR), Paris (CDG) and Frankfurt (FRA) by spring 2013. The high-speed, wireless Internet service provides an onboard WiFi environment comparable to ground-level broadband Internet access, both in terms of connection and data transfer speeds. The credit-card-only fee for JAL SKY Wi-Fi is $11.95 for the first hour or $21.95 for 24 hours, starting at activation and usable on connecting flights on WiFi-enabled aircraft.
More Texas Exits
Early this month, US Airways launches new daily non-stop service from Austin-Bergstrom (AUS) and San Antonio (SAT) to its international gateway of Philadelphia (PHL), expanding Texas customers' access to destinations throughout the East Coast, Canada, Europe and the Middle East. At the same time, the airline increases frequency of flights between Dallas/Fort Worth (DFW) and Philadelphia and adds two more daily flights between New York (JFK) and Charlotte (CLT).
Asia Codeshares
Japan Airlines and Malaysia Airlines expanded their networks, with JAL marketing MH-operated flights between Kuala Lumpur (KUL) and Japan, as well as five other Malaysian points and seven regional destinations including Bangalore (BLR), Hyderabad (HYD) and Mumbai (BOM). MH flight indicators now appear on JAL-operated flights connecting Tokyo (NRT) to three Japanese cities and nine others including Hong Kong (HKG), Taipei (TPE), Seoul (ICN), Boston (BOS), Chicago (ORD) and New York (JFK). JAL also strengthened its U.S. East Coast network by codesharing with JetBlue Airways, placing their flight indicators on select JetBlue-operated flights that connect New York (JFK) and Boston (BOS) with 21 U.S. destinations, including Washington, D.C. (IAD). Korean Air now codeshares with Canada's WestJet, allowing seamless access to more than 70 flights within WestJet's North American network. WestJet marks the 16th carrier to codeshare with Korean Air.
jal.com
jetblue.com
koreanair.com
malaysiaairlines.com
westjet.com
Avis Asian Addition
Avis opened offices in Taiwan, offering short- and long-term self-drive car rental, personal or corporate car leasing and chauffeur-drive/transfer services, using their new, state-of-theart fleet. Avis now operates in two city locations, Chupei City and Hsinchu City (downtown), as well as at Taoyuan International Airport (TPE).
New Alliance Partners
SriLankan Airlines will join the oneworld alliance next year and already entered codeshare agreements with oneworld partners Royal Jordanian and S7 Airlines. Two oneworld member airlines currently serve Sri Lanka — Cathay Pacific from its Hong Kong (HKG) hub daily and Royal Jordanian from Amman (AMM). SkyTeam welcomed Saudia as its first airline from the Middle East, adding 51 new destinations to SkyTeam's global network, including 23 within Saudi Arabia. Among the new destinations are Islamabad (ISB); Colombo, Sri Lanka (CMB); and Alexandria, Egypt (ALY).
Deals
Discount on Adventure
Celebrating this month's launch of Sea Voyager Expeditions cruises to the wildlife havens of Central and South America, the cruise line is offering savings of 25 to 35 percent on most sailings through December, and savings of $1,000 on 2013 itineraries booked before Oct. 31. In addition, the single supplement is waived for cruises through December. Focusing on underexplored regions and visits to untouched wilderness and rarely seen villages, Sea Voyager Expeditions explore four of the world's most wildlife-rich countries — Colombia, Costa Rica, Ecuador and Panama — on eight- to 13-day journeys aboard the 60-passenger M/V Sea Voyager, with land and water excursions led by experienced naturalist guides.
Autumn at Deer Valley
When the legendary ski slopes and trails of Park City, Utah's Deer Valley Resort are painted bright yellow with aspens instead of white with snow, the guestrooms of this ultra-luxury ski resort are a steal. It's the season to enjoy hiking, biking, outdoor concerts, golf and fly-fishing along with incomparable mountain views. Specials from Sept. 10 through Dec. 7 bring a mountain getaway with a hotel room at Lodges at Deer Valley or Silver Baron as low as $129 per night.
Puerto Rico Savings
Through Oct. 31, Hotel El Convento in Old San Juan has a four-day Puerto Rico by Land and by Sea package that includes an Old San Juan walking tour, one-day car rental, a Bioluminescent Bay boat tour for two, a bottle of wine, daily breakfasts and daily wine-and-cheese receptions. Through Nov. 30, four-night Open Air Adventurer packages at Copamarina Beach Resort & Spa include a Guánica Dry Forest eco-tour, a snorkeling trip, a Bio Bay visit (with transfers), dinner for two, two spa treatments, welcome drinks and Gilligan's Island access with a picnic lunch. Five Hilton Worldwide properties offer Puerto Rico Getaways promotions through Dec. 20, with 20 percent off the best available room rate, welcome drinks and a $25 casino match bet coupon on bookings made at puertoricogetaways.com. Participating are El Conquistador Waldorf Astoria Resort, El San Juan Resort & Casino, Conrad San Juan Condado Plaza, Caribe Hilton and Hilton Ponce Golf & Casino Resort.
elconvento.com
copamarina.com
puertoricogetaways.com
Rewards
Miles at Marriott
Through Oct. 31, register for Marriott Rewards MegaMiles to earn triple MileagePlus award miles at more than 3,600 participating hotels in 70 countries. Earn triple award miles on every stay at 13 Marriott brands worldwide, beginning with the second stay. When registering with Marriott Rewards, select MileagePlus miles as earning preference. Current members must change their earning option to miles and select a participating airline before registering in the MegaMiles promotion.
'No Expiration' Expires
On Nov. 1, American Airlines AAdvantage miles earned before July 1, 1989, which previously had no expiration date, will be automatically converted to miles subject to expiration. Those points, along with miles earned since, remain valid as long as miles on the account are earned or redeemed at least once every 18 months. Members will be awarded a 25 percent bonus on converted miles.
Linking Loyalties
Etihad Airways and airberlin linked their business loyalty programs, airberlin Business Points and Etihad Airways Business Connect for Small and Medium-sized Enterprises. Now SMEs participating in either airline's business travel loyalty program will be rewarded for flying on codeshare flights operated by the other, or by NIKI, airberlin's Austrian subsidiary.
etihadairways.com
airberlin.com
Small Hotels, Extra Luxuries
Small Luxury Hotels of the World guests can earn complimentary nights, free room upgrades, special rates and late check-out along with other benefits when they join The Club of SLH. Recent member benefit enhancements include a new "tier" system of membership levels based on the number of stays at more than 520 member hotels in more than 70 countries. The Club of SLH members have a dedicated Club Manager and Club Reservations Consultants to provide them the best personal service.
Trade Rooms for Rails
Members of the Starwood Preferred Guest program can turn Starpoints into free Amtrak travel. Transfers must be in increments of 5,000 Starpoints, which convert into Amtrak Guest Rewards bonus points on a one-for-one basis. Along with free Amtrak travel and upgrades, points can be redeemed for car rentals and more. To transfer points, call the Starwood Preferred Guest line at 888 625 4988.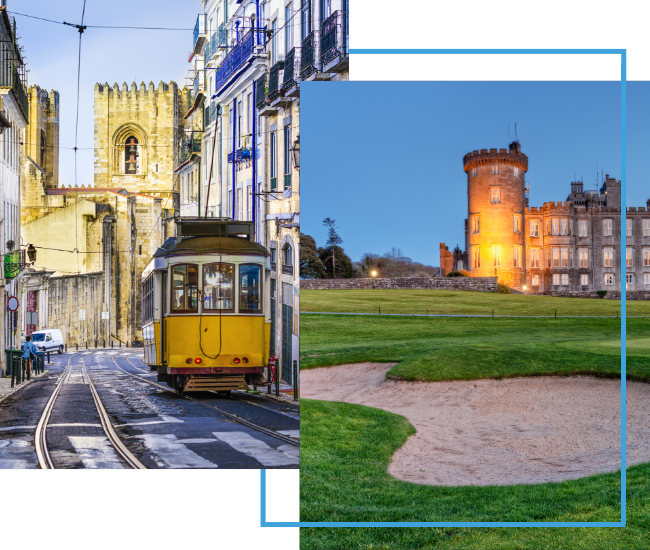 FX Excursions
FX Excursions offers the chance for once-in-a-lifetime experiences in destinations around the world.
Explore Excursions
Red Savannah launched a new series called In the Footsteps of…, which debuts itineraries of well-known figures, the first being Coco Chanel. As Chanel No. 5 celebrates its 102nd anniversary this year, the travel company invites fashion lovers, history enthusiasts and admirers of Coco Chanel to experience the new itinerary, In the Footsteps of Coco Chanel. The experience allows travelers to step into the remarkable life of one of most iconic figures in the fashion world.
Mazatlán, Mexico, has long been an attractive home destination for Canadian and American retirees, but, in recent years, young, digital nomads have also discovered the charms of this coastal city, finding inexpensive accommodations, beautiful weather and plenty of bandwidth for working remotely. The laid-back beach scene definitely eases the transition of relocating to Mexico's West Coast.