Diekirch, Luxembourg, is a nirvana for people like me who love military history. The Diekirch Historical Museum (www.nat-military-museum.lu) defines the word "unique" as it presents the famous Battle of the Bulge from both the German and American points of view using a series of life-sized dioramas. I felt as if I were right there on the battlefield. This museum is also jam-packed with more marvelous artifacts of the U.S. and German military – medals, weapons, literature, helmets, first-air gear and personal memorabilia – than I've ever seen anyplace.
As any history buff will tell you, Luxembourg and its Ardennes Forest played a crucial role in WWII as the site of the Battle of the Bulge. U.S. Army Gen. George S. Patton, whose leadership was key to the Allied victory, is represented throughout the region in statues and museums. Patton is buried in the American Cemetery at Luxembourg City (www.abmc.gov). I stood in awe in front of his simple grave.
Located in what some might call the center of Europe, Luxembourg shares borders with Germany, France and Belgium. As I came in on the main highway from Brussels, Belgium, I was struck by the country's overwhelming beauty, lush green hillsides, profusion of medieval castles, and forests so thick with trees it appeared they were almost welded together. I was fascinated to discover that 34 percent of the countryside is wooded, and nearly 50 percent is devoted to agriculture.
I urge you to visit Hotel Heintz (www.hotelheintz.lu) in the medieval town of Vianden, where I enjoyed a delicious gourmet lunch. Historic sites near the hotel – the epitome of old-world charm – include Vianden Castle. Constructed between the 11th and 14th centuries on the foundations of a Roman castellum, it is one of Europe's largest remaining castles dating to the Romanesque and Gothic periods.
A little father afield, the 12th century Castle at Clervaux (www.tourisme-clervaux.lu) has three permanent exhibits – "Museum of Models," a collection of model castles and palaces; "Family of Man," an exhibit by American photographer Edward Steichen, who was born in Luxembourg; and "Museum of War," dedicated to the Battle of the Bulge. To experience a typical Ardennes village, visit nearby Esch-sur-Sûre, a lovely town set in mountains and skirted by the River Sûre.
All of the sites are within an easy one-hour drive of Luxembourg City. For further information, visit the Luxembourg National Tourist Office Web site at www.ont.lu.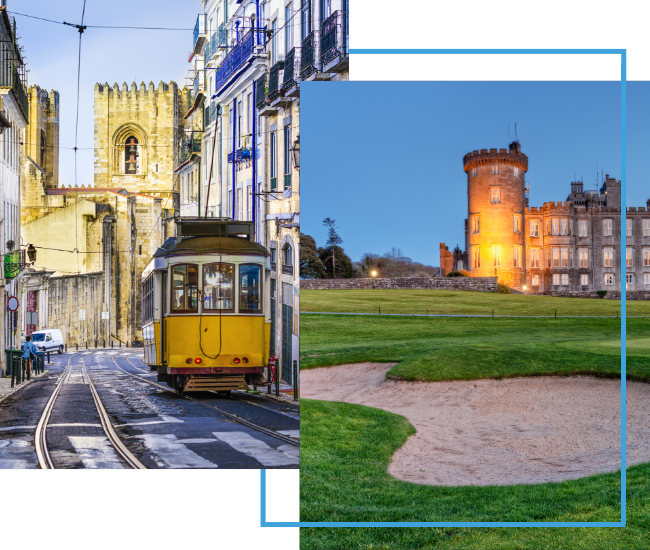 FX Excursions
FX Excursions offers the chance for once-in-a-lifetime experiences in destinations around the world.
Explore Excursions
Less than five years ago the world's first hybrid cruise ship, Hurtigruten Expeditions' MS Roald Amundsen, set sail for Antarctica in November 2019 with 450 passengers. The battery-hybrid-powered ship, named for the first man to cross the continent and reach the South Pole, was built specifically for voyages in polar waters. Its battery-hybrid power reduces the ship's consumption and CO2 emissions by 20 percent compared to equally sized ships.
Sponsored Content
Exclusive Sailing with Global Traveler
A few months ago, I flew Polaris business class on a United flight from Dulles (IAD) to Paris (CDG). It was only when I got to my hotel in Paris I realized that I didn't have my iPad or its bag or accessories. Since I had been working on it in the restaurant in the Polaris lounge and then went directly to the gate, I knew I either left it propped up on my table when I packed up or in my business-class seat. But what was the best method to alert the airline about my careless mishap and (hopefully) retrieve it? With spotty data and WiFi, searching for information on my phone was frustrating and slow. Here's what I learned from the anxiety-inducing experience (and unexpected ending) about what to do if you leave something behind on your flight: