IF PAST TRIPS TO MUNICH left the impression the offerings in this colorful and treasured German city are limited to mechanical clocks and historic beer halls, it's time to take another look. Boasting two major universities, the warm and welcoming central Maxvorstadt neighborhood is notable for its walkability, eclectic museums and cluster of interesting new hotels and eateries.
The neighborhood borders the city's vast English Garden, larger in both scope and scale than Central Park. Seven academic centers, including two major universities, along with a compact museum area make this district a favorite with locals, students and visitors. Noteworthy monuments include the Neptunbrunnen (Fountain of Neptune) in the Old Botanical Garden Park; Karolinenplatz's towering obelisk; and the Scholl Memorial, commemorating students Hans and Sophie Scholl, members of the Nazi resistance group White Rose who died in Munich-Stadelheim Prison.
Among the selection of outstanding museums, the Alte Pinakothek houses works by European masters and the world's largest assembled collection of Rubens; the recently renovated Neue Pinakothek exhibits 19th-century paintings and sculptures. Enjoy newer, cutting-edge works by contemporary artists at the Pinakothek der Moderne and at Museum Brandhorst.
For lovers of classical sculpture, the Glyptothek is definitely an address worth visiting. Nearly completely destroyed during World War II, this restored museum gem houses Germany's most comprehensive collection of Greek and Roman sculptures. Many of the exhibition's pieces were discovered during excavations on the Greek island of Aegina at the site of the Temple of Aphaia. Highlights include the Barberini Faun, dating to about 220 B.C. and discovered in 1624 in Rome; and Kouros of Tenea, a sculpture of a young man who wears — for a Greek statue, at least — an uncharacteristically broad smile.
Relax and toast your day of exploration at James T. Hunt at 32 Schellingstrasse, Theresa Restaurant and Bar at 31 Theresienstrasse or popular Katopazzo at 87 Amalienstrasse. For brunch, lunch or dinner, dine like a local on the innovative menu at Cantine Cantona. While strolling allows for the best perspective of monuments and architecture (and the most direct access to cafés and bars) several U-Bahn metro stations in Maxvorstadt and Tram 27 make it easy to access and explore.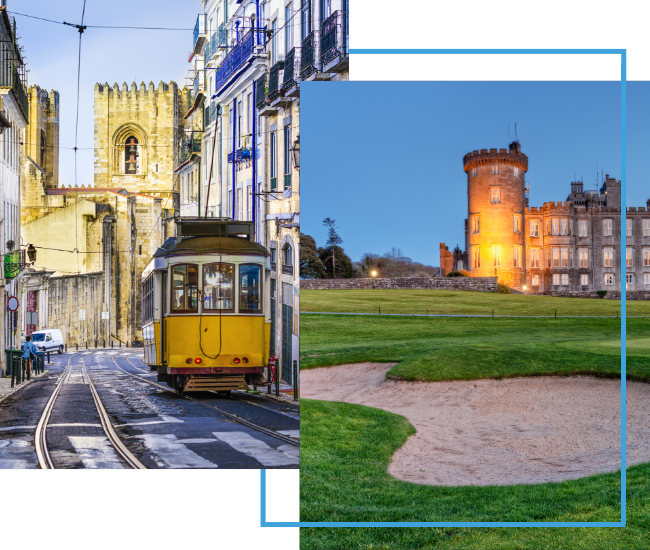 FX Excursions
FX Excursions offers the chance for once-in-a-lifetime experiences in destinations around the world.
Explore Excursions
Imagine yourself lounging in a stone cottage suite with a fireplace and freestanding tub, sipping hot chocolate in a rustic game and reading room with a raftered ceiling, and ice skating and cross-country skiing in the crisp mountain air. Sounds pretty perfect, doesn't it? Especially when you add in seasonal touches.
Sponsored Content
Nashville's once-modest skyline continues to evolve as its luxury market grows. Lavish hotel properties are added to the landscape while acclaimed chefs stake claim in the robust culinary scene and premier cultural offerings round out the city's repertoire.
For the first time in Olympic history, when the 2024 Summer Olympics kick off on July 26, 2024, they will not do so in a stadium. Instead of an Olympic venue, the entire city of Paris will become the Olympic stadium, hosting the games among monuments, on bridges and on the grounds of some of the world's most historic sites. The Opening Ceremony will take place on the River Seine, where athletes will drift along on a flotilla of boats as spectators wave them on from the quays and bridges throughout the city.