BY 7 A.M. ON WEEKDAY MORNINGS, most of the 22 million residents in the vast and densely packed Mexico City metropolitan area are on the move, commuting to work on crowded buses, Metro trains and suburban rail lines. Every day about 10 million personal vehicles cram the highways and side streets and, if the sky is not too smoggy, wealthy executives fly to work in private helicopters, landing on the rooftop helipads of downtown skyscrapers.
Although known for its cultural institutions and more recently for its modern architecture — named World Design Capital 2018 by the International Council of Societies of Industrial Design — this sprawling metropolis remains a working-class city. An economic giant with a gross domestic product of more than $415 billion, it is one of the largest urban areas in the world based on economic output, accounting for about 22 percent of Mexico's total national GDP. If Mexico City were a country, it would be the fifth-largest economy in Latin America, five times as large as Costa Rica's and about the same size as Peru's.
The oldest capital city in the Americas, built in 1325 by the Aztecs on an island in ancient Lake Texcoco and occupied by Spain in the 1500s, it continues to evolve, even changing its official name last year. Known for two centuries within Mexico as DF (Distrito Federal, or Federal District), now the area of nearly 9 million residents within city limits is officially Ciudad de Mexico, or CDMX for short.
CDMX is experiencing a business and tourism boom largely due to its strengthening urban economy, a worldwide interest in Mexican interior design and architecture, and the revitalization of city neighborhoods, or colonias. In recent years, as the city police force grew to almost 90,000, crime decreased considerably, especially the drug-related violence that once plagued the region, resulting in record numbers of visitors. Almost 30 million tourists arrived in 2016, an increase of almost 2 percent over 2015, also a record-breaking year, according to Miguel Torruco Marqués, director of tourism. Tourists staying in hotels in Mexico City in 2016 resulted in an economic impact of around $3.85 billion, 6 percent more than in 2015.
Under Mayor Miguel Ángel Mancera, the city constructed new parks, improved industrial technology, started a strict biannual vehicle emission inspection program and began the reformulation of gasoline and diesel fuels. The Metrobús rapid transit and the Ecobici bike-sharing program contribute to efforts to encourage alternate, greener forms of transportation.
Last December Mexico City hosted the sixth biennial C40 Mayors Summit, bringing together mayors, sustainability leaders and Fortune 500 executives from mega-cities all over the world. "It is no secret that in Mexico City we grapple with the twin problems of air pollution and traffic," said Mayor Mancera to the large gathering at the Hilton Mexico City Reforma Hotel. "By expanding alternative transportation options, like our Bus Rapid Transport and subway systems, while also investing in cycling infrastructure, we are working to ease congestion in our roadways and our lungs."
Mexico's political leaders, including President Enrique Peña Nieto as well as Mexican and American multinational firms with offices, plants and distribution networks in both countries, are troubled about the future business relationship between the United States and Mexico under the Trump administration. This was evident during my visit just after the U.S. election, when local business leaders expressed concern about how the new U.S. political landscape will affect Mexico's burgeoning but still fragile economy, their concerns magnified when the value of the Mexican peso went into freefall immediately following the vote.
Right now, however, Mexico City is on a roll. Many of the buildings in El Centro, the historic center, have been beautifully restored. Pedestrian shopping streets have been created, and an army of street sweepers keep the district spotlessly clean. In the past several decades as Mexico City grew, its wealthy residents moved westward, building lavish homes in Polanco, Lomas de Chapultepec and Bosques de las Lomas, and more recently in Santa Fe, a distant but fast-growing business center. Santa Fe houses corporate office towers, luxury business hotels and Centro Santa Fe, the largest retail mall in Latin America. JW Marriott, Hilton, Westin, NH Collection and InterContinental operate properties here, and a new AC Hotel Santa Fe will open this year. The Mexican stock exchange, Bolsa Mexicana de Valores, is located here, as well as an expanding residential district and three college campuses, all part of this surreal-looking edge city 12 miles west of downtown.
In Polanco high-end hotels, restaurants and residential mansions prospered for decades, and the newer Nuevo Polanco neighborhood now flourishes with development projects. Polanco's Avenida Presidente Masaryk, with its exclusive fashion boutiques, jewelers, banks and high-end restaurants, resembles Beverly Hills' Rodeo Drive. The Condesa and Roma Norte neighborhoods, perhaps the trendiest districts close to downtown, offer restaurants with valet parking, music clubs, late-night bars and, yes, irritating weekend traffic jams. The area entices visitors with renovated Spanish colonial buildings; lush parks with sculptured fountains; and design-driven cafés, bars, hotels and small office buildings.
Even closer to downtown's Reforma business district, La Juárez boasts new bars, art galleries, restaurants and shops, and the new Stara Hamburgo Hotel attracts an upscale clientele. San Rafael lies close to Reforma but maintains a residential calm and offers small theaters, cafés and restaurants. About six miles south of El Centro's huge Zócalo — the largest public square in the Western Hemisphere — sits Coyoacán, a large, fashionable district containing mini-neighborhoods, each with its own diverse eateries and shops.
Of course, not every Mexico City neighborhood offers a tree-lined sanctuary of peace and quiet. Most are working-class districts with few upscale amenities. Cars and trucks clutter their narrow streets, and food carts line the sidewalks offering pastries, sandwiches (tortas), dozens of taco varieties, salads, sweets and drinks from early morning to evening. If you choose carefully, you can enjoy a quick and delicious food cart breakfast, lunch or snack for $1–2.
Things to Do in Mexico City
While the phrase "Mexico's Moment"— MeMo — is used to generate tourist interest in the entire country, the acronym can also apply to Mexico City's cutting-edge architecture, as in "Mexico City Modern." Although Mexican architects like Luis Barragán, Felix Candela and Pedro Ramirez defined the city's great 20th-century buildings, international architects are contributing to its stunning new projects.
Museo Jumex, an award-winning private art museum designed by British architect David Chipperfield, occupies a marble, stainless steel, concrete and glass structure. Opened in the Nuevo Polanco neighborhood in 2013, it offers rotating exhibitions, conferences and performances. The anvil-shaped Museo Soumaya stands across the street, presenting a striking windowless façade composed of 16,000 reflective, hexagonal aluminum tiles. A gift from Mexican billionaire Carlos Slim to his late wife, Soumaya Domit, and designed by his son-in-law, noted architect Fernando Romero, the museum showcases more than 6,000 pieces of Latin American art.
Although muralist Diego Rivera was born in Guanajuato, he spent most of his life in the capital, along with his larger-than-life marriages to the artist Frida Kahlo. View Rivera's epic-sized murals in four locations within walking distance in the historic center. At the Palacio Nacional, a mural painted between 1929 and 1935 wraps around a wall and shows the history of Mexico in vibrant colors. At the nearby Secretaría de Educación Pública, a mural covers two levels of the interior courtyard; and the Museo Mural Diego Rivera houses one of his most famous murals, Dream of a Sunday Afternoon in Alameda Central Park, painted in 1947.
The Palacio de Bellas Artes displays Man, Controller of the Universe, which Rivera painted as a recreation of his Man at the Crossroads mural, commissioned by the Rockefeller family for Rockefeller Center in New York City. The Rockefellers destroyed the original mural in 1934 as Rivera was working on it because its subject matter related to the Soviet Union. The Palacio de Bellas Artes also contains murals by David Alfaro Siqueiros, José Clemente Orozco and Rufino Tamayo. You can visit Rivera and Kahlo's studio and house, constructed in the 1930s in the San Ángel neighborhood.
Also visit the house and studio of Luis Barragán, a pioneer in Mexico City's modern architecture movement. Casa Luis Barragán, constructed in 1948, became a UNESCO World Heritage site in 2004, the only individual property in Latin America to achieve the honor. Barragán's influence in global architecture is well-known, and his house remains the way it was at his death in 1988.
CHECKING IN WITH DIEGO ITURBIDE
Manager, La Churrería El Moro, Mexico City
How long has La Churrería El Moro been in business?
My family has been selling churros in Mexico City since 1933, when my grandfather, Francisco Iriarte, arrived here from Elizondo, a small town in Spain. The business is named after the fiestas in these Spanish towns, where an Arab known as El Moro sold churros from town to town in a cart. When Francisco noticed they did not sell churros in Mexico, he started selling them from a cart in the Zócalo, and after two years he opened a small shop in the city center at Eje Central Lázaro Cárdenas 42, Cuauhtémoc — a place that is still in operation, 24 hours a day, seven days a week. Francisco died young, and his three brothers moved to Mexico to take care of the business, which has passed from generation to generation to become one of the great traditions in the Mexican capital.
What exactly is a churro?
Churros are a breakfast tradition in Mexico City. It is a thin, deep-fried dough stick dusted in sugar. It is crispy on the outside, warm and soft on the inside, and best dunked into a steaming cup of hot chocolate. We offer six styles of hot chocolate, ice cream and our amazing fresh churros.
Why did the company expand the business in recent years?
The family noticed that as many neighborhoods in Mexico City became more developed, with new restaurants and snack places opening, it was time to open additional El Moro outlets with a new store design. It was a big challenge to add four more stores and keep the artisanal, handmade tradition of making churros. We wanted to grow the concept and perhaps expand one day into other countries with our unique Mexican company. The Mexico City firm Cadena + Asociados, which created our new stores' design, won first place in Restaurant Concept Design at the International Interior Design Association's Best Interiors Latin America competition.
What changes do you see now in Mexico City?
I see with my own eyes the city is getting safer, and it is fantastic how many tourists we get year-round now. Mexico City is filled with new museums and parks, and there are many festivals every month which are suitable for a casual, fun place like El Moro. Many Mexican people are traveling more. They are making a better income, and their expectations are higher when it comes to the appearance of stores and restaurants. We are giving all the people a clean and friendly place to eat. We are always busy, and there is usually a line waiting for the fresh churros.
COMING AND GOING
All U.S. citizens, including children, need a valid passport and tourist card to enter Mexico. U.S. citizens arriving by cruise ship and visiting a port for a day do not need a passport. Business travelers must file a special form which authorizes business activities but not employment for 30 days. Purposes besides tourism and business or stays of more than 180 days require a visa and U.S. passport.
JUST THE FACTS
Time zone: GMT -6
Phone code: Country code: 52 City code: 55
Currency: Peso
Key industries: Banking, insurance, financial firms, architecture firms, construction, iron and steel, textiles, plastics, furniture, tourism and hospitality services, education and cultural attractions
OFFICIAL LANGUAGE
Spanish
Mexico City Info to Go
Benito Juárez International Airport (MEX) lies about 10 miles from the business district. Terminal 1 was remodeled in 2006 but is often crowded and chaotic. Terminal 2, used by Aeromexico and its SkyTeam carriers, opened in 2008 and is easier to navigate. Travel between the terminals requires taxi, shuttle bus or monorail. For late-night arrivals or early-morning departures, consider staying at NH Collection Airport T2 Hotel in Terminal 2. The British firm Foster+Partners and Mexico's Fernando Romero Enterprise won the competition to design Mexico City's new 5-million-square-foot, $9.2 billion, LEED Platinum airport, about three miles from the current airport. It will be one of the world's largest airports when it opens in 2020.
Restaurants in Mexico City
CONTRAMAR Chef Andrés Barragán helms the seafood restaurant specializing in fresh tuna, shrimp and octopus, trucked daily from Mexico's Pacific and Gulf coasts. Try the coconut flan and fig tart desserts. Lunch only; reserve early. Calle Durango 200, Colonia Roma, Cuauhtémoc $$–$$$
J BY JOSÉ ANDRÉS James Beard Outstanding Chef José Andrés' first restaurant outside the United States integrates his legendary Spanish classics with Mexican favorites in a tantalizing small plates menu. Open daily for lunch and dinner. W Mexico City, Campos Elíseos 252, Polanco $$$–$$$$
LUNA BISTRO Excellent entrées by Chef Javier Ramirez include rack of lamb with mint gremolata and Kalamata tapenade, and crusted grouper Provençal plus innovative risottos, soups and salads. Open daily for lunch and dinner. Stara Hamburgo Hotel, Calle Hamburgo 32, La Juárez $$
Where to Stay in Mexico City
HABITA HOTEL Part of Grupo Habita and a member of Design Hotels, the 32-room, four-suite property occupies a frosted glass cube with a ground-floor restaurant, fifth-floor open-air swimming pool and trendy rooftop bar. Ave. Presidente Masaryk 201, Polanco $$$
HOTEL CARLOTA Redesigned by Mexico City's JSa Arquitectura, the hotel boasts 36 rooms furnished by Mexican interior designers, a courtyard with a pool, a great bar and restaurant, friendly staff, WiFi and complimentary bicycles. Río Amazonas 73, Cuauhtémoc $$$–$$$$
STARA HAMBURGO HOTEL A member of Small Luxury Hotels of the World, the art-filled boutique hotel comprises two historic houses with original brick walls, 55 guestrooms with balconies, business center, roof garden restaurant and first-floor Luna Bistro. Calle Hamburgo 32, La Juárez $$$–$$$$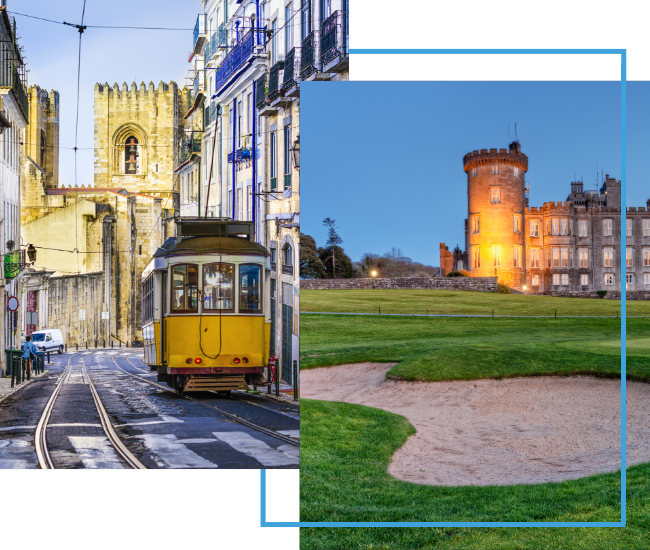 FX Excursions
FX Excursions offers the chance for once-in-a-lifetime experiences in destinations around the world.
Explore Excursions
There may not be snow in Los Angeles this season, but Waldorf Astoria Beverly Hills is certainly full of the holiday spirit, with Christmas, Hanukkah and New Year's events happening in the hotel's gorgeous event spaces.
Sponsored Content
Many small- and medium-sized businesses face time and budget constraints when organizing corporate hotel travel for employees. To address this problem, IHG® Business Edge emerged as a cost-free business travel solution for small- to medium-sized enterprises, offering travel managers exclusive access to enticing perks, handpicked educational resources and comprehensive company travel metrics. IHG Business Edge connects our loyal customers to our portfolio of 5,800 hotels and resorts across 18 brands in more than 100 countries.
Looking for fun things to stuff into the toe of a few holiday stockings? Here are some great choices: