DURING MY FIRST TIME in Malaysia, I made a rookie mistake. I had a meeting scheduled across town at 5 p.m. Forty minutes would be plenty of time to get there by taxi, or so I thought. While I prepared, my hotel room was bathed in afternoon sunshine; outside, the dense skyscrapers of downtown Kuala Lumpur gleamed under a pristine sky. I took the elevator down to the lobby and stepped into an apocalyptic twilight.
While I had been enjoying the view from my room, a storm had massed in the opposite direction. Now it broke. The heavens opened, with thunder and lightning. The last taxis at the hotel rank had been claimed. I had no hope of catching a ride in time for my meeting.
Late afternoon downpours are common. The traffic plows relentlessly through streets transformed to rivers while pedestrians take cover for the duration. If you're not already in a taxi when the rain starts, forget it.
For all its modern trappings, Kuala Lumpur remains a tropical city. Its rhythms — even its name — are defined by its environment. Founded in 1857 at the meeting point of two rivers, the Klang and the Gombak, Kuala Lumpur means "muddy confluence."
From humble beginnings as a settlement for tin miners, the city became a trading hub (thanks to those two rivers) and eventually the administrative capital of British Malaya. At independence in 1957 it was still something of a backwater, with city life largely centered on the British colonial club and the adjacent cricket field.
From that point on, Kuala Lumpur flourished against the odds. With an industrious, multicultural population (50 percent Malay, 24 percent Chinese, 7 percent Indian), the city fearlessly embraced new opportunities and established itself as one of the powerhouses of the 21st century.
This is a city that doesn't lack ambition. In the 1990s, that ambition was expressed vertically. The 1,483-foot Petronas Twin Towers reigned as the world's tallest buildings from 1998 until 2004 (when the Taipei 101 Tower topped out in Taiwan). The cost was enormous (around $1.6 billion), but the twin towers served their purpose. They firmly entrenched Kuala Lumpur, and the state oil company Petronas, in the global popular consciousness.
Within the next decade, the city's ambitions will also be proclaimed in speed. Work is just beginning on a new 220- mile high-speed rail link from Kuala Lumpur to Singapore. The project, expected to cost around $15 billion, will cut journey times from the current four to five hours by road to just 90 minutes. The provisional date for completion is 2026. At the signing ceremony for initiating the project, Malaysia's Prime Minister Najib Razak insisted the linking of Kuala Lumpur to Singapore will be a game changer, providing fresh economic impetus for both cities.
Despite Kuala Lumpur's relentless progress, the city hasn't entirely swept aside its heritage. One of the most notable hold-outs is the traditionally Malay enclave of Kampung Baru, located immediately to the north of the landmark Petronas Twin Towers. The district potentially boasts the most valuable real estate in the city yet stubbornly remains a low-rise jumble of modest tin-roofed houses and hawker stalls (as the rickety roadside cafés and shops are locally known). The district's elders continue to resist the developers, though it is probably only a matter of time before Kampung Baru makes way for modern Kuala Lumpur.
In the city as a whole, development continues apace. One of the biggest civic projects, the Mass Rapid Transit metro system, opened its first line in December 2016. A second line is scheduled for completion in 2021, with a third at the planning stage. The MRT is part of a fully integrated public transport system that includes a monorail, commuter rail lines and bus routes.
A new financial district currently under construction, the Tun Razak Exchange, will include as its centerpiece a new 106-floor tower, The Exchange 106, 130 feet taller than the Petronas Twin Towers. Its dominance of skyline will be short-lived. Another rising skyscraper, Merdeka PNB 118 (aka KL118), will top out at 2,070 feet on completion in 2024.
A much less showy project aims to improve the quality of life in the city. By 2020 the Klang and Gombak rivers will be cleaned and more than 60 miles of riverbank will be beautified for recreational use. Project by project, Kuala Lumpur is transforming itself into one of the world's great cities for business and pleasure, come rain or shine.
CHECKING IN WITH RANGA SOMANATHAN
CEO, Singapore and Malaysia, Omnicom Media Group
What is your connection with Kuala Lumpur?
Kuala Lumpur is close to our hearts. It was the city where my wife and I started our married life and had our firstborn. We lived in KL 2002–2005 and returned to live there 2009–2012. Now I live in Singapore and oversee the operations for Singapore and Malaysia for Omnicom Media Group.
What opportunities does Kuala Lumpur offer American investors?
For starters, it is a great place to live — people need to experience the multicultural environment, the cosmopolitan lifestyle and the Malaysian hospitality for themselves. From a business perspective, the Malaysian government has made it easier to set up and do business in Malaysia, with a particular focus on developing the startup ecosystem — for instance, by simplifying business registration, visa clearances, tax moratoriums and so on. Add to that the abundance of trained, English-speaking workers that affords a decent talent bank for investors starting businesses in Kuala Lumpur.
Compared with the United States, is it easier or more difficult to do business in Malaysia?
Not having worked in the United States, my understanding of ease of business there is just anecdotal. In that context, I believe KL is a positive business environment. There are challenges, however. In recent years, consumer confidence has been soft, resulting in the business sentiment softening as well. This could be a cycle the country comes out of once the 2018 General Elections remove uncertainty in the market.
Are there any significant cultural differences American business travelers should be aware of?
Being from a multicultural country, Malaysians are aware of the cultural nuances of different communities, both within Malaysia and across the world. Lack of awareness of those nuances among foreigners can cause irritation or offense. In a corporate setup, people are more comfortable giving feedback and asking questions on a one-on-one basis versus asking questions or debating in a wider team meeting or town halls. Paying attention to nonverbal cues, therefore, becomes important in building trust and relationships.
What are the key future developments to look for?
With massive investments in infrastructure development, including the high-speed train link to Singapore, Kuala Lumpur has the potential to become a twin city of Singapore. Singapore and Japan typically are the largest investors in Malaysia; however, in 2017 we saw an increase in foreign direct investment in the manufacturing sector from China. With the government hoping to make Malaysia the gateway to ASEAN (Association of Southeast Asian Nations), Kuala Lumpur is in a good position to leverage the opportunity.
Which local attractions do you recommend?
My all-time favorite is the Petronas Twin Towers. Built in the midst of the ASEAN financial crisis of the 1990s, it is the epitome of modern technology in confluence with ancient design elements. In and around KL, you'll find both manmade beauties and natural wonders to visit. In addition to the Towers, Petaling Street and Pasar Seni offer a great experience of local shopping. Putrajaya, the seat of the government, is worth a visit to enjoy the natural scenery and the monumental architecture. If one is into adventure, there are some cool nature trails in the fringes of the city, including some spectacular caves found within the country's limestone cave formations. Driving a few hours from KL, great weekend getaways offer experiences ranging from world-class beach resorts to hill stations with a colonial vibe.
DIVERSIONS
You can familiarize yourself with the layout of Kuala Lumpur by map, or you can go one better and view the actual city spread beneath you from the 86th-floor observation deck of the Petronas Twin Towers. The deck is open Tuesday to Sunday 9 a.m.–9 p.m., with tickets priced at $20. Tours include a crossing of the Skybridge, which links the two towers at the 41st and 42nd floors.
The Petronas Twin Towers represent the epicenter of the Kuala Lumpur City Centre district, known as KLCC. A large shopping mall, Suria KLCC, is located at the foot of the twin towers, while stretching away from it is KLCC Park, 50 acres of landscaped gardens. On the west side of the park stands the Kuala Lumpur Convention Centre and, beside it, the city's world-class aquarium, Aquaria KLCC.
Kuala Lumpur's patchwork of districts reflects the city's cultural diversity. The area around Merdeka Square boasts many buildings dating to the British colonial period, most notably the Tudorstyle Royal Selangor Club, overlooking a cricket field, and the remarkable Sultan Abdul Samad Building which, with its domes, is straight out of a fairy tale.
Chinatown presents a dense, bustling maze of narrow streets and alleys centered on Petaling Street. It's the place to come for authentic Chinese cuisine and cheap shopping (though be warned many of the goods are counterfeit copies of famous brands).
Brickfields, also known as Little India, houses the majority of the city's Indian population. As with Chinatown, cuisine is one of the big draws. There's nowhere better in the city to enjoy a great curry, often served on a banana leaf.
Bukit Bintang, the premier shopping and entertainment district, is the melting pot of this culturally diverse city; by day and especially at night, the district presents a dynamic, neon-lit mix of generations, ethnic groups, locals and tourists.
In the middle of Kuala Lumpur lies a preserved fragment of rainforest, formerly known as Bukit Nanas Reserve, now rebranded as KL Forest Eco Park. It offers winding forest trails (which can be muddy, so wear appropriate shoes) and a recently opened canopy walk for treetop views of the local birds, squirrels and monkeys.
Batu Caves, immediately north of the city, makes a worthwhile excursion. Reach the largest cave in this natural complex, Cathedral Cave, up a flight of 272 steps. Visit early in the day to avoid the crowds, and enjoy the coolness within the caves — relief from Malaysia's hot humidity.
Kuala Lumpur Info to Go
Most international flights arrive at Kuala Lumpur International Airport, 28 miles south of downtown, which began operations in 1998. A non-stop rail service, KLIA Ekspres, links the airport to the KL Sentral Station downtown; the journey takes 28 minutes. The old airport, Sultan Abdul Aziz Shah Airport, 18 miles west of downtown, is predominantly used for domestic services and regional international flights to Singapore and Indonesia.
Kuala Lumpur: Just the Facts
Time zone: GMT +8
Phone code: Country code: 60 City code: 3
Currency: Malaysian ringgit
Key industries: Tourism, retail, financial services, oil and gas, manufacturing
COMING AND GOING
All U.S. citizens require a passport valid for at least six months beyond arrival. Visas are not required for business or tourism visits of up to 90 days. Visitors can apply for extensions at the Immigration Department.
OFFICIAL LANGUAGE
Bahasa Malaysian and English; there are more than 100 tribal languages.
Where to Stay in Kuala Lumpur
ALOFT KUALA LUMPUR SENTRAL Situated opposite Sentral Station, the Aloft sports cool décor with plenty of quirky facilities, including free-to-use computer terminals and a food truck in the entrance serving drinks and snacks. 5 Jalan Stesen Sentral $$
SHANGRI-LA HOTEL KUALA LUMPUR Enjoy 5-star luxury in an excellent downtown location set within verdant tropical gardens. Upgrade to the Horizon Club for extra facilities and services, including use of a private lounge. 11 Jalan Sultan Ismail $$$$
VILLA SAMADHI Inspired by traditional Malaysian architecture, this small city hotel exudes a tropical resort vibe. From the ground-floor rooms you can dive directly from your veranda into the swimming pool. 8 Persiaran Madge $$$
Restaurants in Kuala Lumpur
CANTALOUPE AT TROIKA SKY DINING Under Chef Christian Bauer, the menu offers an innovative fusion of European cuisines with an Asian twist, located on the 23rd floor of the prestigious Troika skyscraper. 19 Persiaran, Troika Sky Dining, Tower B, The Troika $$$$
LITTLE PENANG CAFÉ You're not here for ambience — it's located in the ultra-modern Suria KLCC Mall. The attraction is authentic cuisine from the Malaysian island of Penang, served quickly and cheaply. Level 4, Suria KLCC Mall $
OPIUM At this atmospheric Asian restaurant, eat indoors or on the terrace. Specialties include rending, the popular Indonesian dish, made here with Angus beef. 50 Changkat Bukit Bintang $$$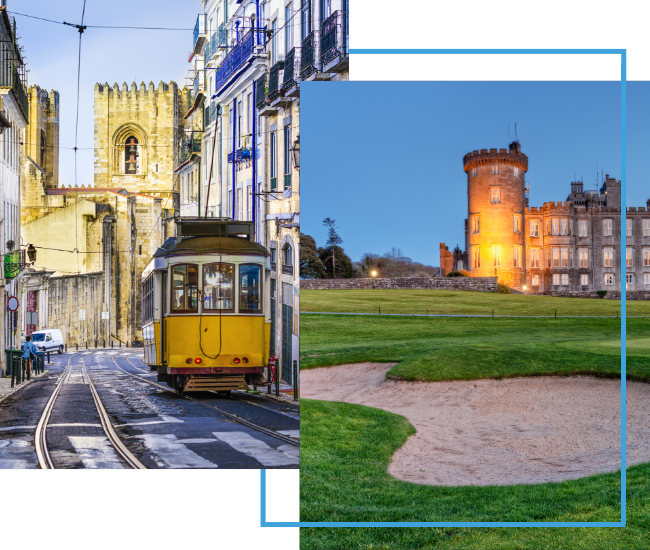 FX Excursions
FX Excursions offers the chance for once-in-a-lifetime experiences in destinations around the world.
Explore Excursions
If fabulous food and beverages are a must-have for any weekend getaway, then look no further than the City of Brotherly Love. Whether your palate has a penchant for vibrant Latin American fare or cozy French cuisine, whether you're an oenophile looking to swirl, sniff and sip your way around the globe or you'd rather sample farm-to-glass cocktails, Philly's got it all this fall. (With the exception of Bolo, which is a short taxi or Uber ride away and definitely worth the trip, the rest of these spots are all within walking distance of each other.)
Sponsored Content
Nashville's once-modest skyline continues to evolve as its luxury market grows. Lavish hotel properties are added to the landscape while acclaimed chefs stake claim in the robust culinary scene and premier cultural offerings round out the city's repertoire.
From Santoríni to Dubai to New York, some hotels just have that "it" factor that draws visitors far and wide. For some hotels it's their proximity to popular landmarks and attractions, for others it's their amenities. But these hotels have something few can claim: a true room with a view.