VIENNA HAS A REPUTATION. Austria's capital and cultural hub is best known for its fairy-tale charm, its imperial architecture and its iconic musical heritage. But while undeniably one of Europe's most beautiful destinations, Vienna is also a bustling financial center and has been for centuries. Situated roughly between the Danube and the Alps, Vienna thrived as an important trade route as far back as the days of the Romans and, later, under the Habsburg dynasty for more than half a century.
Fast-forward to today, and the city numbers nearly 2 million inhabitants; in fact, it's one of the most densely populated cities in the European Union and home to about a fourth of all Austrians. The city benefits not only from its location in Central Europe but also its proximity to the increasingly important emerging destinations in Eastern Europe. Bratislava, for example, the capital of Slovakia, lies less than 40 miles away.
Certain factors make it easy to do business in Vienna: The country uses the euro, English is widely spoken, and Austria resides within the Central European Time Zone (GMT +1).
This is also a city where everything works. With long-standing political and economic stability and a robust infrastructure — including transportation, medical services and such leisure facilities as restaurants and sports venues — Vienna was named the world's most livable city for the whopping eighth time in a row, according to the 2017 Quality of Living Survey by international consultancy firm Mercer. You also won't have trouble getting a signal here: Free WiFi abounds, and mobile websites and apps help you get around.
Environmentally, Vienna is a green city thanks to the wide use of public transportation, the profusion of city parks and an overall attention to air quality. Vienna has so much open land, it boasts a noteworthy viticultural industry of some 1,600 acres within the city limits.
Visitors find Vienna easy to access. Vienna International Airport served more than 24 million passengers in 2016. Direct flights from the United States are offered by several airlines, including Austrian Airlines, the country's flagship carrier and a subsidiary of the Lufthansa Group. The non-stop City Airport Train links the airport to city center in just 16 minutes and operates every half hour. Tickets cost only about $14; and if you have kids aged 14 and younger with you, they ride free. In addition, the highly advanced Hauptbahnhof central railway station, opened in 2014, provides seamless domestic and international train service to other cities in Europe.
Although best known for its creative industries including music and art, the city hosts such international organizations as the Organization of the Petroleum Exporting Countries and the International Atomic Energy Agency. Vienna also serves as one of the United Nations' four headquarters, along with New York, Geneva and Nairobi, and in 2016 it nabbed the No. 2 spot in the world as a top conference destination, according to the International Congress and Convention Association. In 2016 the Vienna Convention Bureau hosted more than 700 international conferences, and one of those events, the Pioneers Festival, celebrates the city's increasing reputation as an important incubator of startups.
When it comes to power breakfasts and business lunches, you'll need to keep a few things in mind. Yes, it's perfectly normal to talk business over a meal, but take your cue from your client, and don't rush. Viennese meals, even power breakfasts at international hotels, are more leisurely than we're used to, and lunch at a local establishment can be a lengthy affair.
Options for dining include such familiar brands as the Park Hyatt Vienna and the Dstrikt Steakhouse at The Ritz-Carlton, Vienna. Or go out on a limb and enjoy the city's famous café scene — just be sure to pick the right one. There are literally hundreds of cafés from which to choose; and while some retain the bohemian vibe that's attracted students and artists for generations, others morphed into more business-like establishments.
The 140-year-old Café Central in Herrengasse, for example, once attracted famous figures like Freud and Trotsky but now is likely to be populated by bankers, especially during the work week. Bear in mind you can make a reservation Monday through Friday — and we suggest you do — but not on weekends. Like all good Viennese cafés, it offers a vast and complex coffee menu. Be forewarned: Your concoction might arrive with a tower of whipped cream instead of frothy milk if you don't order carefully. The accompanying breakfast can include anything from smoked salmon and eggs to gorgeous pastries that defy any attempt at low-carb dining. Café Central also serves lunch and dinner and stays open until 10 p.m.
Depending on the industry, people typically start their office day between 8 and 9:30 a.m., but an 8 a.m. power breakfast might be considered a little aggressive. Your best bet is to suggest an 8:30 or 9 a.m. reservation.
If your clients skew toward millennials and you think they would be more impressed by your knowledge of barista-style coffee in a minimalist setting than an old-school café, try Kaffemik in the city's 7th district near the trendy MuseumsQuartier. Two IT professionals created the café to reflect their appreciation of highend, specialty java supplied by independent guest roasters and served via espresso or filter methods with a simple croissant.
The city also offers abundant options for business lunches, and — unlike Spain, for example — hours for midday dining typically begin around noon. Meierei in Stadtpark, part of the well-known Restaurant Steirereck, serves up Austrian fare at its best, including a daily four-course, wine-pairing menu along with a staggering 120 varieties of cheese and a selection of pastries and cakes.
Dinners typically start anywhere from 6:30 p.m. to 8 p.m., and many of Vienna's restaurants offer private dining. One to try, the Winter Garden at the Hotel Bristol, a Luxury Collection Hotel, features Art Deco décor and an opulent setting.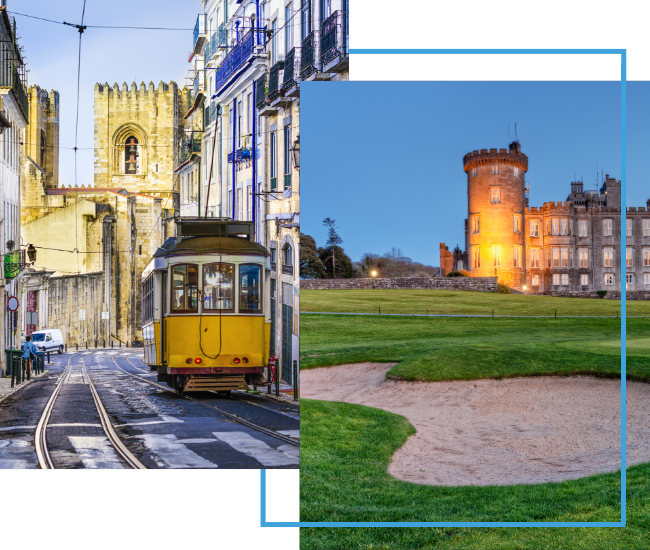 FX Excursions
FX Excursions offers the chance for once-in-a-lifetime experiences in destinations around the world.
Explore Excursions
Corsica with steep, gray cliffs overlooking the Mediterranean and sandy beaches attracting summer visitors, is a French-governed island sometimes confused with Sardinia and Sicily, Italian islands to the south. Fortunately, all three islands share the same love for good wine, food and sun-splashed beaches.
Sponsored Content
Many small- and medium-sized businesses face time and budget constraints when organizing corporate hotel travel for employees. To address this problem, IHG® Business Edge emerged as a cost-free business travel solution for small- to medium-sized enterprises, offering travel managers exclusive access to enticing perks, handpicked educational resources and comprehensive company travel metrics. IHG Business Edge connects our loyal customers to our portfolio of 5,800 hotels and resorts across 18 brands in more than 100 countries.
If you're ready to do a little holiday catch-up with your besties, make a beeline for Conrad New York Downtown. The lobby metamorphosed into a holiday forest of heavenly scented, decorated Virginia Spruce trees. Make your first stop ATRIO Barista Station in the lobby for a complimentary hot spiced apple cider (until Dec. 3) or hot chocolate (Dec. 22­–24).