Name: Kim Soo Cheon
Title: President and CEO
Company, city: Asiana Airlines; Seoul, South Korea
Number of employees: About 12,000 globally
Recent project: Launch of Air Seoul, Asiana Airlines' second low-cost carrier subsidiary
First job: Responsible for new business development at SamCheok Coal Co. (acquisition of pharmaceutical company)
Little-known fact about you: I am a huge fan of Korean and Chinese classics and novels.
Your Business
Essential business philosophy: Always put customer satisfaction as a top priority by providing the best safety and services.
Best way to keep a competitive edge: Ceaseless efforts to provide customer-focused premium service
Yardstick of success: Managing a sustainable company, winning the trust of customers and having employees who are satisfied and take pride in their work
Kim Soo Cheon as a Traveler
What is the most important item you take when traveling? A book
How do you spend your time on board? Taking rests. I usually try to refresh myself while I am flying.
What is your favorite restaurant in the world? The HyangYeon, located in the heart of downtown Seoul, serves a tasty, traditional Korean meal.
What is your favorite destination in the world? Jeju Island, Korea's largest island, located southwest of the Korean Peninsula and selected as a UNESCO World Natural Heritage site
About Asiana Airlines
Asiana Airlines recently finalized an order of 25 Airbus A321-200neo aircraft. Tell our readers about the new aircraft.
Asiana Airlines currently operates A321-200 airliners on short-haul routes, especially to its cities in China, Japan and Southeast Asia. The new A321neo will first be delivered in 2019 and gradually replace the aging A321-200 fleet. Asiana Airlines has outlined its fleet plan to operate A380 doubledecker and A350 aircraft for long- and medium-haul routes and the A321neo to destinations around Asia.
The A321neo changes its cabin layout and increases the number of seats to 180 compared to the existing A321-200 with 171 seats. These aircraft consume less fuel by 20 percent and offer improved fuel efficiency with their cuttingedge engines that, in turn, help reduce pollution.
What can premium travelers expect from the 2016 Asiana Airlines experience, particularly in North America?
Asiana Airlines will continue to operate its state-of-the-art Airbus A380 airliners with the First Suite, Business Smartium and economyclass cabins to Los Angeles and New York in 2016. Our First Suite seats, equipped with sliding doors, an 80-inch-long full-flat bed and a 32-inch HD screen, maximize passengers' in-flight privacy and ensure all the comfort they need.
Asiana's award-winning meals and wine selections also spice up their flights. In the business-class cabin, flight attendants serve Western cuisine co-developed with one of Korea's finest Italian restaurants. First-class travelers can try traditional Korean royal cuisine, once enjoyed by kings.
To make the journey even more comfortable, Asiana offers complimentary limousine service to first-class passengers from the United States and Europe. Chauffeurs drive passengers directly to destinations in the Seoul metropolitan area from Incheon International Airport.
Asiana announced plans to launch its second budget carrier; what will Air Seoul offer intra-Asian travelers?
Air Seoul will take over Asiana's short-haul international routes that are currently less profitable. Using Incheon International Airport as its main hub, Air Seoul aims to facilitate air travel to small towns and vacation spots in Asia by providing seats at a reasonable price. Along with Air Busan, Asiana's existing low-cost carrier subsidiary based at Gimhae Airport, Air Seoul will take advantage of Asiana's global networks. I see Air Seoul as a major breakthrough that paves the way for robust growth and sustainable management of Asiana Airlines.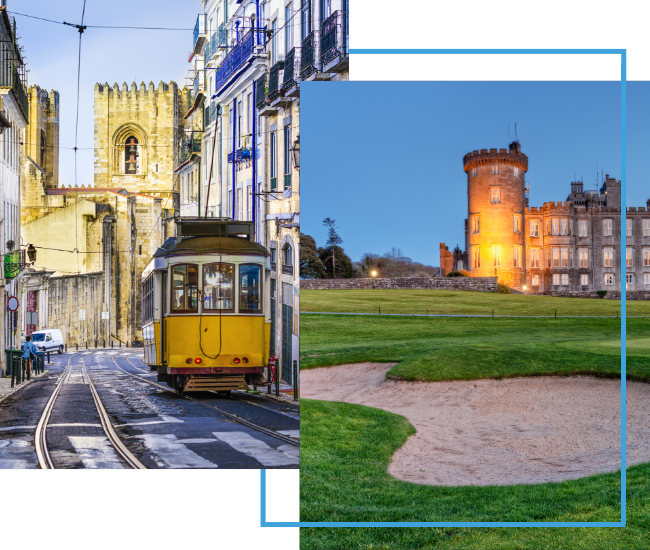 FX Excursions
FX Excursions offers the chance for once-in-a-lifetime experiences in destinations around the world.
Explore Excursions
Less than five years ago the world's first hybrid cruise ship, Hurtigruten Expeditions' MS Roald Amundsen, set sail for Antarctica in November 2019 with 450 passengers. The battery-hybrid-powered ship, named for the first man to cross the continent and reach the South Pole, was built specifically for voyages in polar waters. Its battery-hybrid power reduces the ship's consumption and CO2 emissions by 20 percent compared to equally sized ships.
A few months ago, I flew Polaris business class on a United flight from Dulles (IAD) to Paris (CDG). It was only when I got to my hotel in Paris I realized that I didn't have my iPad or its bag or accessories. Since I had been working on it in the restaurant in the Polaris lounge and then went directly to the gate, I knew I either left it propped up on my table when I packed up or in my business-class seat. But what was the best method to alert the airline about my careless mishap and (hopefully) retrieve it? With spotty data and WiFi, searching for information on my phone was frustrating and slow. Here's what I learned from the anxiety-inducing experience (and unexpected ending) about what to do if you leave something behind on your flight: