Name: James Hogan
Title: President and CEO
Company, city: Etihad Airways, Abu Dhabi
Number of employees: 14,500
Recent project: Launch of daily service to Washington, D.C.
First job: Sales and service agent at Melbourne Airport
Little-known fact about you: I played Australian rules football.
James Hogan's Business
Essential business philosophy: Never give up.
Best way to keep a competitive edge: Relentless attention to detail
Yardstick of success: Delivering on the mandate I agreed to with our shareholders: to operate a safe airline, to be best in class, to be profitable and to support economic development in the Emirate of Abu Dhabi
James Hogan as a Traveler
What is the most important item you take when traveling? My laptop and BlackBerry (with several batteries), to be in constant contact with colleagues and partners around the world. I spend a great deal of time in the air, and thanks to Etihad's onboard WiFi connections, I never lose any business time in the air.
How do you spend your time on board? This depends on the length of the flight. Apart from catching up on sleep, I use the quiet environment away from the office to read and work. It also gives me the chance to chat with the crew and hear their perspective. If there's time, I'll watch a movie from the classics selection on the IFE.
What is your favorite restaurant in the world? The Fat Duck, Bray, U.K.
What is your favorite destination in the world? New York
About Etihad Airways
What can North American travelers expect from Etihad Airways? We set out to be the best airline in the world. In fulfilling this ambition, we look beyond what other airlines are doing to innovate and create a unique customer experience in the air and on the ground.
Our brand draws inspiration from a broader canvas, and we benchmark against the fine dining establishments and 5-star hotels around the world to create a unique travel experience. We brought traditional style and hospitality back to air travel, and we refer to our customers as guests. When an airline thinks of its passengers as guests, everything changes. Delivered by cabin crew from more than 125 nationalities, our hospitality reflects our region, where hospitality is at the center of local culture and daily life. Our distinctive, modern Arabian hospitality is welcoming, thoughtful and attentive, whether at check-in, in one of our luxuriously appointed lounges or on board our modern aircraft.
The industry and customers alike acknowledge our success, and Etihad Airways has been recognized as the World's Leading Airline at the World Travel Awards for four successive years.
What makes Etihad Airways' premium-class cabins unique? We made a significant investment in our cabins to ensure they are the best in the skies. However, it is our service that differentiates us most markedly for our guests. While airlines around the world offer products of a similar standard, they cannot imitate the warmth and thoughtfulness our team provides. The service is what our guests remember most.
What is the most challenging aspect of your role as CEO? Our business is a 24/7 global business. Operating in this complex and dynamic environment requires speed, a high level of responsiveness and thinking on your feet. My challenge is balancing the tough business decisions I make every day with my duty of care to our 14,500 staff worldwide, and of course to our passengers, who rely on us to fly them safely around the world.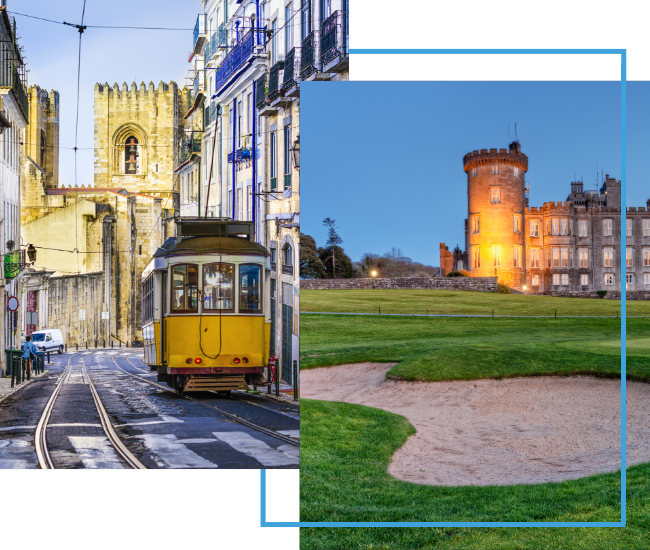 FX Excursions
FX Excursions offers the chance for once-in-a-lifetime experiences in destinations around the world.
Explore Excursions
Less than five years ago the world's first hybrid cruise ship, Hurtigruten Expeditions' MS Roald Amundsen, set sail for Antarctica in November 2019 with 450 passengers. The battery-hybrid-powered ship, named for the first man to cross the continent and reach the South Pole, was built specifically for voyages in polar waters. Its battery-hybrid power reduces the ship's consumption and CO2 emissions by 20 percent compared to equally sized ships.
Sponsored Content
The Islands of Tahiti are among the most beautiful and sought-after vacation destinations in the world. The endless images of overwater bungalows with Bora Bora's majestic peak towering over waters of every shade of blue have an intrinsic pull. But with 118 islands and atolls to explore, there is so much more to this spectacular region of the Pacific.
A few months ago, I flew Polaris business class on a United flight from Dulles (IAD) to Paris (CDG). It was only when I got to my hotel in Paris I realized that I didn't have my iPad or its bag or accessories. Since I had been working on it in the restaurant in the Polaris lounge and then went directly to the gate, I knew I either left it propped up on my table when I packed up or in my business-class seat. But what was the best method to alert the airline about my careless mishap and (hopefully) retrieve it? With spotty data and WiFi, searching for information on my phone was frustrating and slow. Here's what I learned from the anxiety-inducing experience (and unexpected ending) about what to do if you leave something behind on your flight: