WHAT CAN TRAVELERS EXPECT FROM THE HAINAN BUSINESS-CLASS EXPERIENCE?
Comfort and convenience are always Hainan Airlines' first concerns for business-class passengers. Most of our long-haul flights are non-stop, and departure and arrival times are carefully selected so passengers do not have to worry about long layovers. With our dine-on-demand service, business-class passengers can decide when to enjoy their meal and what they would like. Our cuisine features Chinese delicacies and Western favorites served on a table spread with linens, not on a tray. Even the serving dishes are different, from a special Chinese pottery soup dish to a linen breadbasket and chopsticks patterned with a dragon and phoenix emblem, which means good luck and happiness. Our roomy business-class seats convert into completely flat beds which, combined with our turndown service and sleep suits, ensure a comfortable and restful sleep. Our on-demand IFE system contains a wide range of the latest Hollywood and classic movies.
With advance arrangements, passengers arriving in Beijing on one of our long-haul flights can be greeted at the gate and escorted to their private complimentary Mercedes sedan, which will whisk them to their destination and pick them up before departing flights.
WHAT MAKES HAINAN A SKYTRAX 5-STAR AIRLINE? HOW DOES IT DIFFER FROM OTHER CHINESE CARRIERS?
Hainan Airlines is the largest non-state-owned public airline in China. Our most important strategy is to keep delivering good service to our customers. Hainan always insists on the philosophy of "delivering attitude." Our passengers recognize Hainan as the most sincere and friendly, active and energetic, warm and considerate airline.
WHAT ARE THE AIRLINE'S PLANS FOR THE FUTURE, PARTICULARLY IN TERMS OF NORTH AMERICAN EXPANSION AND PRODUCT DEVELOPMENT?
We will receive 10 Boeing 787 Dreamliners in 2012 and 2013, representing a new standard in in-flight service and allowing us to expand our gateways in North America. Our Seattle and Toronto gateways are just the beginning. We're looking at the East Coast, Canada and Mexico. We are also working on additional partnerships in North America. In the meantime, we are adding many new destinations, from Okinawa and Kolkata to Istanbul and Pusan. We've built up a little hub in exciting Shenzhen to complement our international Beijing service, with flights to Australia. Of course, we also serve Africa and the Middle East. Hainan Airlines works at connecting the world with a well-configured network to make it convenient for passengers to travel globally with us.
TELL US ABOUT YOUR CAREER IN AVIATION.
I majored in aircraft engine design in college, and I started my career at Hainan Airlines. In 1992, I was general manager of maintenance and engineering. I was appointed executive vice president in 2003, president in 2007 and chairman of Hainan Airlines in 2011. It is interesting that my first airplane trip was from Beijing to New York, and now Hainan Airlines presents a wonderful option for air travel to and from America.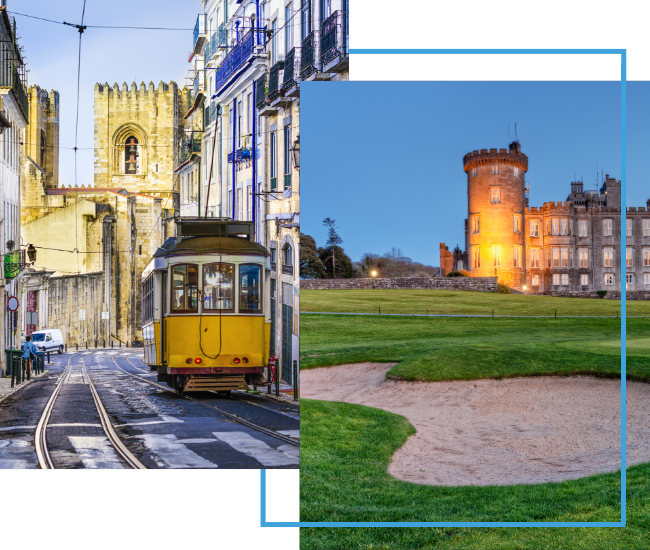 FX Excursions
FX Excursions offers the chance for once-in-a-lifetime experiences in destinations around the world.
Explore Excursions
Think of Tokyo and your mind may wander to the neon signs and bustling crowds of Shibuya and Shinjuku, or the tranquility of the Meiji Jingu shrine, but this huge city offers much to those who explore away from the main tourist areas.
Sponsored Content
Many small- and medium-sized businesses face time and budget constraints when organizing corporate hotel travel for employees. To address this problem, IHG® Business Edge emerged as a cost-free business travel solution for small- to medium-sized enterprises, offering travel managers exclusive access to enticing perks, handpicked educational resources and comprehensive company travel metrics. IHG Business Edge connects our loyal customers to our portfolio of 5,800 hotels and resorts across 18 brands in more than 100 countries.
Automotive museums of all sizes will always capture the imaginations of car and racing aficionados. However, the best deliver a lot of substance beyond the machine itself. Some place an emphasis on science and technology or history, while others display iconic cars from film and television. Museums established and operated by the world's top automakers (think Mercedes, BMW, Audi and Porsche in Germany, and Toyota, Honda and Nissan in Japan) have built-in followings.